'Divine Nine' returns to NMSU to celebrate Black Greek community and culture
"I hope to empower my community here at NM state through Greek Life and change the whole dynamic that once was," Phillips said.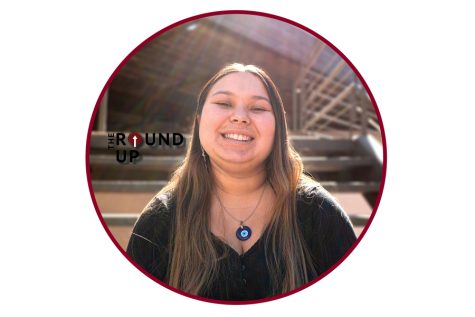 More stories from Leighanne Muñoz
After many years, the Divine Nine is being brought back to New Mexico State University. The Divine Nine an organization of nine fraternities and sororities that are for black students who want a sense of community within their own culture. These Greek life organizations were founded during the twentieth century and were created with the same goal: to educate and uplift the Black community from racial inequities.  
Lauren Smith, who is aiming to become president of the Alpha Kappa Alpha Sorority, speaks about why bringing the Divine Nine to NMSU is important to black students on campus. "It provides Black students with more of our culture on campus. Especially since NMSU is big on diversity, this seems like a perfect opportunity," Smith said.
"Our culture is rich and unique, and I love celebrating it any chance I can. It's also meaningful to note that we used to have Divine Nine at NMSU, but they left a couple of years ago, and unfortunately, I and many others weren't here to experience that. And it's crucial to bring it back."  
Smith explains how thrilled students have gotten when seeing them table on campus. "I saw so much joy and excitement—especially for students who have been waiting for this. Legacies have been very excited, and I'm (more than) sure they'll make their families proud. It's beautiful to watch this grow and progress every day," she said.  
 "I also want to note that we encourage all students — this is far from 'segregation', as some have commented toward us recently. As long as you can respect and cherish our culture, you are welcome. The Divine Nine is sacred and deserves the utmost respect just as much as any other institution," Smith continued.
Virginia Phillips, who hopes to become Vice President of the Alpha Kappa Alpha Sorority, shares what bringing back the Divine Nine means to her and what it could mean for many others. "It would bring together the black community at NM state in beautiful ways. There's a disconnect right now on campus with the African American students and bringing Divine Nine on campus would completely change the dynamic for us," she said.  
Phillips explains her goals for the Divine Nine on New Mexico State University's main campus. "My hope for bringing Divine Nine  on campus is to give women of color and men of color a chance to flourish and to genuinely feel belonging in Greek Life," she said. "I want women and men of color to be able to express their love for their culture and enjoy other cultures as well. I hope to empower my community here at NM state through Greek Life and change the whole dynamic that once was." 
There are some obstacles that the Divine Nine has before it starts up. "Apparently, we have been needing to communicate with alumni to get started, but they haven't reached out, yet," she said. "So, until then, we are looking for different ways to get our chapter(s) running," Smith said. 
Both Smith and Phillips hope to have the Divine Nine on campus by the end of Spring semester. For now, Black students can stay up to date and be involved with Black Programs by following them on Instagram @blacknmsu.  
Leave a Comment
About the Contributors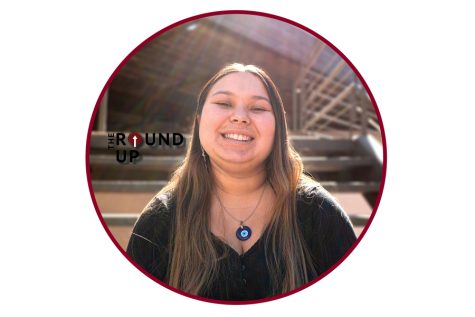 Leighanne Muñoz, Staff Writer
Leighanne Muñoz is finishing her first year with  The Round Up and is a Staff Writer. She is entering her sophomore year and second semester at New Mexico...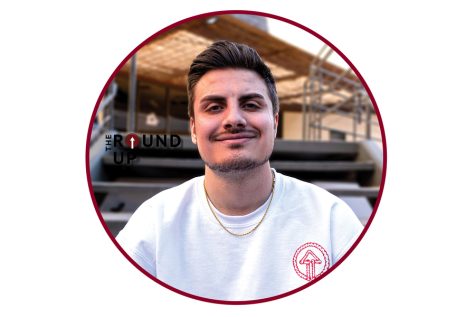 Carlos Herrera, Multimedia Specialist
Carlos Herrera is entering his first year at The Round Up as a Multimedia Specialist. It is his first time photographing for a local publication. He is...