'We've come a long way,' NMSU graduate workers strike a deal with administration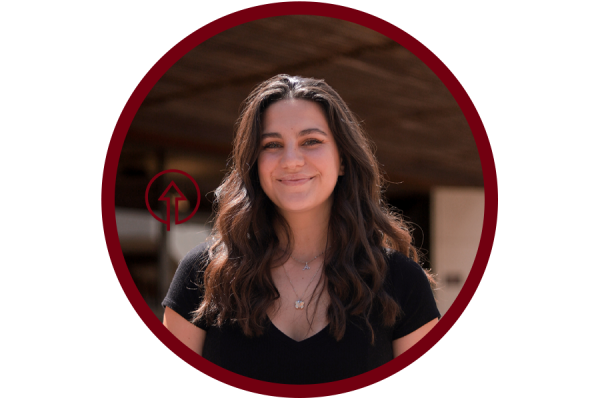 More stories from Adeline Triplett
This spring semester marks a change for university graduate workers, who have successfully concluded their first contractual agreement with New Mexico State University administration, after months of heated negotiations.
The graduate students, represented by the United Electrical, Radio and Machine Workers of America, have been negotiating this contract with NMSU since last July. Effective until January 2025, the contract focuses primarily on compensation and non-economic protection for graduate workers. 
Specifically, graduate workers will receive a 6.8% salary increase, as well as enhanced scholarship assistance for tuition. International assistants will receive an additional $100 to help offset insurance costs. Non-economic provisions include a non-discrimination policy and an official grievance process. NMSU Chancellor Dan Arvizu confirmed the terms of the agreement in a university-wide email sent out on Jan. 13.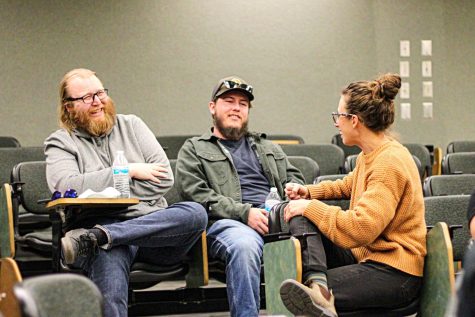 Alexander Allison, the media representative for NMSU's graduate workers union, said that although the students were unable to get everything they wanted in the contract at this time, they were still overall pleased with the results.
"We've come a long way," Allison said. "We're pretty satisfied with the non-economic articles in the contract such as non-discrimination language, firing for just cause, and appointment letters. That side of things was pretty successful."
This recent success does not mean that the struggle is over, though. Now that they have their contracts, each member of the graduate student union needs to be officially signed up with union cards. 
"The more card-carrying members we have, the more pressure we can put on the university and future negotiations," Gauge Burnett, another member of the graduate workers union, said. "The more force we have from graduate workers who are signed on already, the more impactful it will be and the more we'll be able to pressure the university to actually live up to promises of financial security for grad workers."
The financial aspect is still a big issue for graduate students. While the new contract did include a 6.8% raise and scholarship awards to help with tuition costs, many of the graduate students felt that this was not enough, particularly with recent economic inflation. Some graduate workers are struggling to afford enough groceries to eat three meals a day.
The students say that while the new raises will help compensate for inflation, the fact that graduate workers were already underpaid means that many students will still have trouble paying their everyday expenses and university tuition.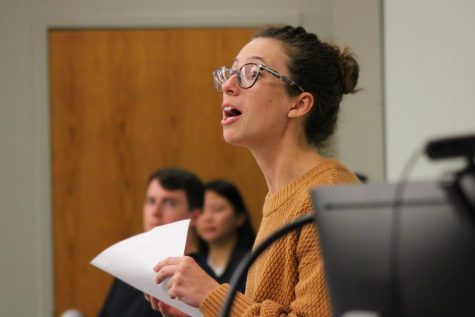 "Most graduate workers pay back roughly a third of our stipend at the university in tuition and fees, and that leaves us with roughly $12,000 or less to live off of for the entire year," Burnett said. "The idea of NMSU as a minority-serving institution that leaves roughly 900 people in poverty was really troubling to us."
Both NMSU and its graduate students are currently working on a potential solution to these financial burdens. In the upcoming New Mexico legislative session, both the school and the graduate students will be lobbying for more funding.
Lindley Hornsby is part of a group of NMSU graduate students who will be traveling to Santa Fe next week to speak to the legislators in person. She is hopeful that, especially with the university's support, the state representatives will take the issue seriously. 
"A lot of money was given to primary education last year, and now more money is going to higher education," she said. "We're really trying to catch up to the rest of the country, so we're hoping since education is a value, we'll get these funds."
If the students are successful in receiving the additional money, there may be an opportunity in March to readdress graduate assistant stipends and tuition coverage within the contract. Until that time, students say they will keep working on ensuring better conditions for all graduate workers.
January's contract may have addressed some of their concerns, but these next few weeks will be crucial if securing legislative funding is successful.
"This contract was really good for a lot of people, but there's still a lot of work to be done," Burnett said. "I think it's really important that as we're going forward, we're really attentive to the needs of graduate workers who maybe didn't see what they were hoping for from this contract and recognize that even though this was in so many ways a victory, there are coworkers who we really need to be advocating for in the coming weeks."
For more updates on the Graduate Workers Union, students can follow them on Instagram, @nmsugradworkers.
Leave a Comment
About the Contributors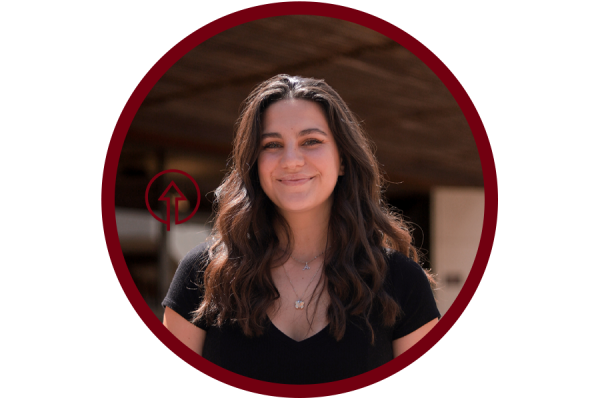 Adeline Triplett, Staff Writer
Adeline Triplett is starting her second year with The Round Up. She is a senior at NMSU, majoring in Journalism & Media Studies with a focus in print/editorial...
David Castañeda, Multimedia Director
David Castañeda is starting his second year here at The Round Up, this being his first year as Multimedia Director. This is his second year at New Mexico...