Creative freedom and community guides CMI animators into Top 20 US ranking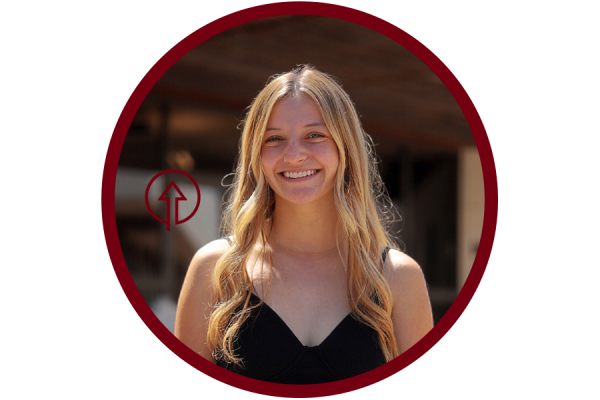 More stories from Riley Robertson
New Mexico State's Animation and Visual Effects program has been listed among the top 20 animation schools in the nation, which faculty and students primarily attribute to the diverse abilities and close community within the department.  
The program received the prestigious ranking from Animation Career Review, a national organization that ranks animation programs in public universities across the country. 
 Nearly 200 schools were evaluated by the organization, and New Mexico State ranked 19th, which placed them in the top 20% of public animation programs. In previous years, NMSU has been high among the rankings, but this year is the best national ranking they have received to date.  
"I feel like NMSU overall is an underdog school," said Leonel Reyes, Animation and Visual Effects major. "For NMSU to reach that top 20 spot is well deserved. It's a pretty big accomplishment." 
The majority of department faculty have advanced experience in the field, helping students feel well supported in the classroom. "You get a lot of help from professors who know what they're doing and are really good at their craft," said Ozzy Tague, Animation and Visual Effects major. Tague, who is originally from Alaska, moved to NMSU specifically for the highly rated Creative Media Institute (CMI). Tague and Reyes both hope to work as television animators after graduation.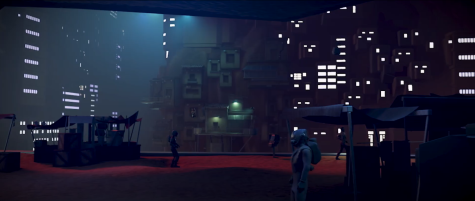 Eddie Bakshi, CMI associate professor, started the department's 2D Animation Program. He has worked on several animated films, including "Rugrats Go Wild" and "The SpongeBob SquarePants Movie".  
"A lot of professors are either really good teachers or have industry backgrounds too — or a combination of both," Bakshi said. "We have people that have experience working on all different types of animation." 
The professors' passion for the art form is evident in all aspects of teaching, both in the classroom and in the lab after hours.  
"By the way that they speak during lectures, you can tell that they really do love animation," Reyes said. "They love the subject that they're teaching." 
Tague said that the one-on-one help from professors in the department is extremely beneficial to the work he creates.  
"The labs are open 24/7," said Tague. "Sometimes the professors will just be in there helping kids out." 
Bakshi said the improved software and new technology has greatly enhanced the work students have been able to create. 
"It's really streamlined everything, for both the 2D, 3D, and visual effects," Bakshi said.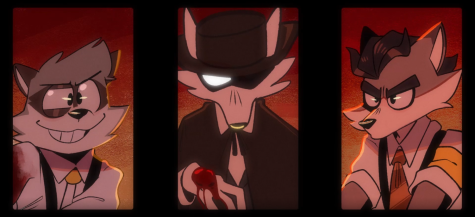 With higher enrollment and more room for advanced specialties, the department has been able to expand their resources. 
"We've been able to become a little bit more specialized because of the growth," said Derek Chase, Area Head of Animation and Visual Effects in the CMI department, who teaches various courses in 3D animation, design, and painting. "We've been able to hire more faculty, we're getting more students with more specialties … Even though we've grown, it's still got this kind of small community feel to it — something that I would say we had from the get-go." 
Chase mentioned that the animation program is a very connected community, primarily because students and professors work so closely with each other. 
"It allows the cohorts to be a tight-knit group," Chase said. "I think the project and the passion driving them is what draws them to the school, and then having that sense of community and other people, like-minded, that want to work on their projects enhances it." 
Richard Perez graduated from NMSU in December with a bachelor's degree in Animation and Visual Effects. He thinks that the program is well deserving of the top 20 spot, especially because of the department's faculty.  
"The instructors are very knowledgeable and they especially care for your success, going so far as to give you tips for breaking into the industry," Perez said. He mentioned that he has never seen so many professors with a passion for their students' success, both in and out of the classroom.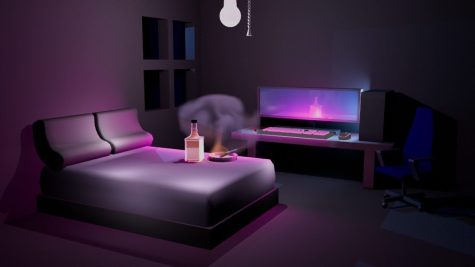 Reyes remarked that he values the closeness of the department, as it provides ample opportunities to learn from one another. 
"The community is a big part of the reason as to why I would recommend anyone to consider the NMSU animation program," Reyes said. "We all try to elevate each other's work, and so do the professors." 
The program often works on projects with other departments at NMSU to create graphics and shoot a variety of video projects. Chase said these types of networking opportunities are broadened because of the exposure gained through the department's high ranking. 
Creative freedom is a primary reason as to why students join the animation program. Bakshi remarked that the professors encourage individuality by focusing on the craft of storytelling and freedom of expression.  
At the end of each semester, graduating seniors get their final projects showcased in the CMI theater. Anyone is welcome to attend the showings of these animated films, which are typically shown during finals week. 
"I really do feel fortunate with our specific group of students," Chase said. "It's so rewarding to see their growth." 
Leave a Comment
About the Contributor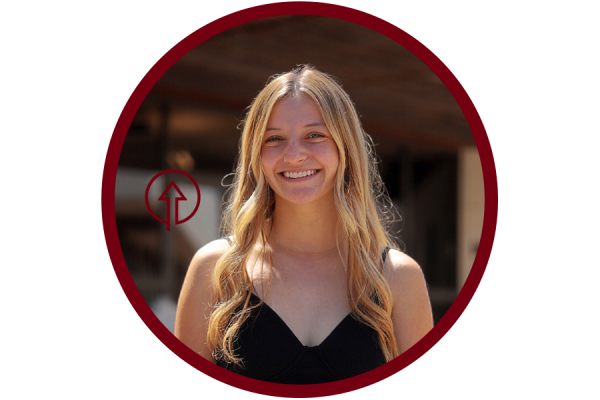 Riley Robertson, Editor-in-Chief
Riley Robertson is entering her second year with The Round Up as the Editor-in-Chief. She is a junior at NMSU double majoring in Journalism & Media...