'Learning, Engagement, and Transformation' in an innovative relocation of BEST to HEST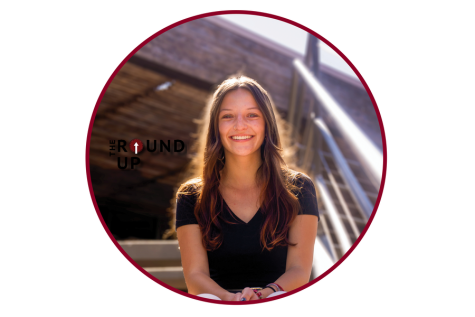 More stories from Riley Robertson
The Borderlands and Ethnic Studies department has moved into the College of Health, Education, and Social Transformation (HEST), in hopes of opening a larger space for stronger collaboration and intersectional opportunities.  
The Proposal to Reorganize and Relocate Borderlands and Ethnic Studies (BEST) was approved in the Faculty Senate's Dec. 2022 meeting. In their meeting on Nov. 2022, supporters of the bill had motioned to postpone the vote to provide ample time to involve College of HEST faculty in the decision. After more discussion, members of the college agreed on the relocation of the department, as HEST's multidisciplinary approaches provide stronger support for the interests of Borderlands and Ethnic Studies faculty and students.  
"Our college is very interdisciplinary," said Yoshitaka "Yoshi" Iwasaki, Dean of the College of HEST. "We are very excited [about the move] because our college is a destination college, meaning that we have a number of programs that provide opportunities for students to start their career in very high demand, relevant, essential careers." 
Several departments in HEST not only provide unique opportunities to students, but they also use a cross-sectional approach to confront crucial issues faced in the borderlands region and beyond. 
"If you start with addressing issues such as poverty, or even mental health issues, you need the coalition or alliances of people from communities, and also the university, to work together," Iwasaki said. "That's why our program encourages faculty members to collaborate across different disciplines to do research." 
According to Iwasaki, members of the BEST department use a variety of creative approaches to engage faculty and students, such as artistic mediums and unique platforms for research, dissemination, and engagement. He hopes the department's transition into the college of HEST happens organically through relationship building.  
"If you look at the conditions that the borderlands region is facing, we have disparities – health disparities, socio-economic disparities, and education disparities," Iwasaki said. "We need to tackle those issues by mobilizing community-university partnership."  
In addition to the relocation of BEST, the resolution has renamed Borderlands and Ethnic Studies (which was previously known as the Interdisciplinary Studies Department) and has brought Native American Studies under the BEST umbrella. The final addition to the resolution has approved the department to begin offering a Chicano/a Studies minor in the fall semester of 2023. 
"Our goal this spring is really just introducing ourselves to campus," said Dr. Dulcinea Lara, Director of Borderlands and Ethnic Studies. "I'm just seeing a shift in students feeling like the department is a place that can foster conversations about things that are happening in the world and things that are happening locally."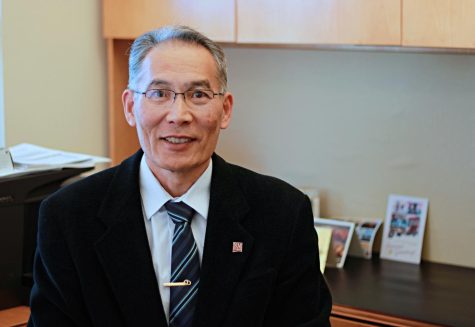 Iwasaki mentioned that welcoming BEST will help HEST to elevate their commitments to serving both local and international citizens, since the work being done in the borderlands region is also relevant to many global communities. According to Lara, the college's grounded connection to people creates richer opportunities for collaboration. 
"We're part of a bigger dynamic conversation that includes humans, and migrations, and our relationship to the natural world," she said. "What we're trying to do is bring NMSU into the 21st century with regard to how we relate to each other." 
Iwasaki said that in the process of creating a new strategic plan for the HEST college, there have been several engagement sessions with community members, students, and faculty. Some aspects they have been focusing on are the mission, vision, slogan, and core values of the program. The College of HEST's new slogan is "Learn, Engage, Transform". Iwaskai said that the slogan captures the college's distinctions and signature strengths. He also mentioned that HEST is "fully committed to transformation," specifically on social and systemic levels.  
In future sessions, they hope to brainstorm about priorities of the college, develop goals and objectives, and establish key performance indicators.  
"From my perspective, the learning, engaging, and transformation components integrate well in order to address problems that we face in our society," he said. "If we look at a higher education landscape, this is very unique."  
Lara mentioned that the department is working to create a research center where they hope to reimagine how research is framed. She hopes this will be achieved by asking questions "in a way that is inclusive, equitable, and contextual" to the historical and modern realities of people living in the borderlands region. Lara added that she's excited to invite community leaders to discuss how the university tackles social issues – whether related to politics, economics, or health.   
"What does it mean to lower those barriers and really preemptively say, 'let's look at this case, this problem, this challenge, and how do we all address that from our different disciplines?'" she stated. "When I say interdisciplinary, I really mean that – I really mean that disciplines were designed for universities, but not necessarily for people. So what does it mean to put people first … to put human relationships first?" 
Lara hopes that BEST's new research center and placement within the HEST college will make NMSU a more "visible and accessible partner" for all New Mexicans.   
"We're very fortunate as New Mexico to be squarely on the side of innovation and open-mindedness when it comes to the big question of how we learn," Lara said. "In this moment, I'm really proud of New Mexico – I'm proud of NMSU – for promoting and supporting ethnic studies." 
Leave a Comment
About the Contributors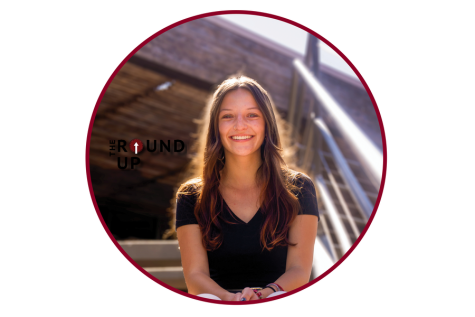 Riley Robertson, Staff Writer
Riley Robertson is starting her first year with The Round Up as a Staff Writer. She is a sophomore at NMSU double majoring in Journalism & Media Studies...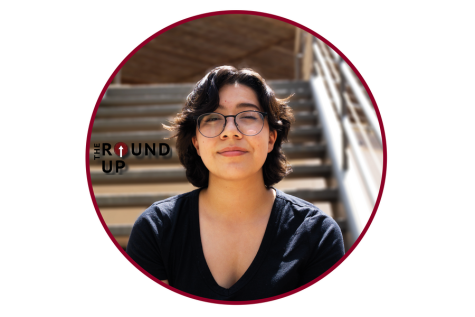 Leah De La Torre, Multimedia Specialist
Leah De La Torre is entering her first year at the Round Up as a multimedia specialist. This is her first semester at New Mexico State University where...