NMSU Disability Access Services enhances support for students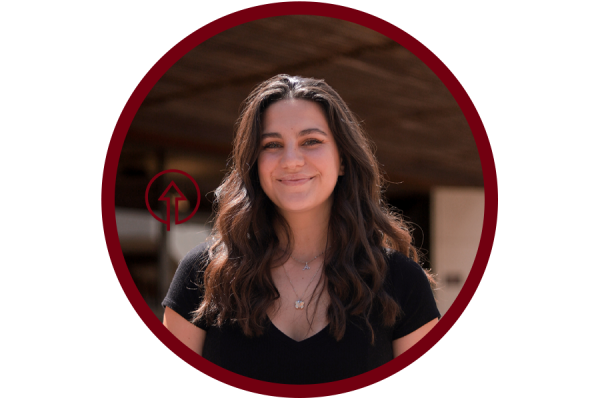 More stories from Adeline Triplett
Disability Access Services serves around 500 students each year, providing academic and housing accommodations to students with disabilities or impairments. This semester, the department has used recent funding for a makeover developing their student spaces, website and outreach programs.  
 One of the biggest upgrades has been the testing and study space for students. Now, there is a larger area to serve more students who require testing accommodations. There is also a new student resource center complete with a computer lab, where students can come in, study, and enjoy free refreshments provided by the department. 
 "We just wanted to build a space for them so that they have somewhere where they felt was their own, where they felt comfortable," said Aaron Salas, director of DAS. "But it's open to all students, not just students with disabilities. We wanted it to be inviting for any student who wants to use it." 
 While the improved office is available on campus, this may be difficult for some students with communication impairments or physical disabilities to access in person. In recognition of this, the DAS website now features a Zoom room, so students can communicate with staff on request, and a feature to request documents so that students do not have to be in person to receive assistance. 
"Personally, the updates this semester has benefited me very much because I can now access or order documents from the office online instead of going every time," said Arcelia Mendoza, a student with cerebral palsy. "They are important because students like me, who depend on someone to drive them elsewhere, can easily access DAS documents online without bothering no one." 
In addition to improving DAS's online communication system, the disability accommodations process has gone completely virtual. This has made the process easier not only for students, but also for the faculty and staff working to accommodate them. 
"At the beginning of the semester, in order to send out the accommodation memos, it would take almost a couple of weeks because everything was done by hand," Salas said. "This case management system could do it just in a click of a button. Students request it, we approve it, and it gets sent out almost immediately. It's definitely been a big time saver." 
The new simplicity of this process, as well as the user-friendly website itself, helps minimize miscommunication between faculty and students requesting accommodations. Additionally, the website makes it easier for the DAS department to ensure that students have everything they need. 
This has been important to students like Juliana Trujillo, who need all of their paperwork and accommodations to be up to date to ensure that they are able to have their service animals with them on campus. 
"Honestly, they're very communicative," Trujillo said. "The website which we send our accommodations to our professors is really easy to use now and they'll remind me what I need to send them so I mean, it's pretty simple. It makes me feel good knowing that they really take a lot of consideration in making sure that you're at your best being able to have your animal with you." 
Besides making technical processes easier and giving students a new study space, DAS is now hosting self-care trainings. Using a combination of short slideshows, discussions and hands-on materials, the seminars are designed to provide students with a variety of resources in a more personal way. While the trainings were originally not scheduled to begin until next academic year, intern Clarissa Bryant came up with ideas to get them up and running this spring.  
These self-care seminars will be offered around once a month, in person and virtually, and will focus on a variety of topics which Bryant has researched in-depth to ensure that students are comfortable and set up for success. 
"I try to pick topics that are related to students and put myself in that perspective, like what kind of resources would I want?" Bryant said. "So, some of the topics that I came up with were boundaries, like sleep routine, self-care, because I feel like a lot of students kind of forget to be kind to themselves. I'm currently working on coming up with graduation stuff, as well." 
The updates are not over, though. Moving forward, DAS is hoping to keep developing new resources to help students, such as implementing a student manual to make all information easily accessible for students with disabilities. 
In the meantime, students can give feedback on campus accessibility. Through a feature on the DAS website, students can now nominate an "accessibility champion" to recognize staff or peers who are doing a good job making campus more accessible. At the same time, students can also report aspects of the campus which may need work. 
NMSU Disability Access Services is located in Corbett Center, room 204. More information on can be found on their website. 
Leave a Comment
About the Writer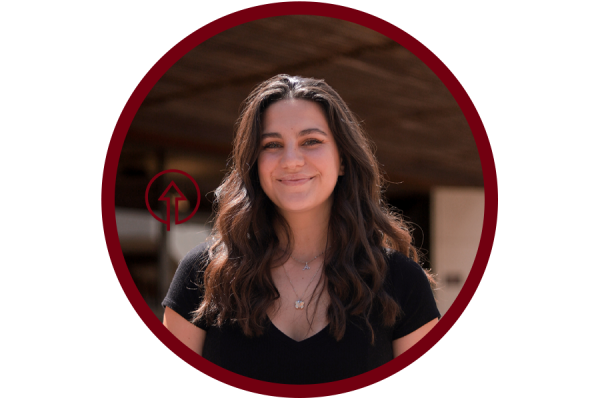 Adeline Triplett, Staff Writer
Adeline Triplett is starting her second year with The Round Up. She is a senior at NMSU, majoring in Journalism & Media Studies with a focus in print/editorial...