NMSU Black Student Association holds discussion night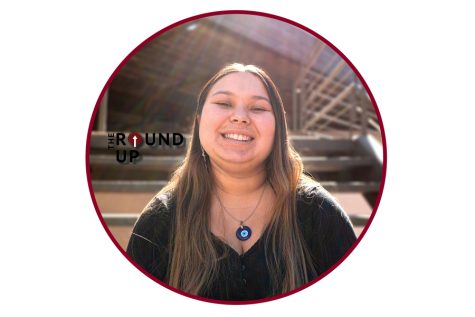 More stories from Leighanne Muñoz
Adding on to more events hosted this month, the Black Student Association held a discussion night on Feb. 8, 2023, in which they watched the movie, "Fruitvale Station," that sparked conversations about police brutality as well as the discrimination that Black Americans face every day. 
Lauren Smith, Franchising Chair of Black Student Association, shares why having discussions about such matters is important. "Discrimination is a big issue, and it is especially important to highlight the bad, the ugly and the real during Black History Month as well as the good," she said. 
Smith explains the problems she has faced with discrimination throughout her lifetime. "It comes in a very wide range of things, it's either blatant or it can be hidden between lines like little comments, it's microaggressions," she said. "It can go as wide as job interviews, issues with not getting hired and based on things are handled some events may transverse or go into something more blatant and it can be deadly even. As a Black woman, I am very mindful of how I carry myself, how I handle certain situations because you never know when you could be the next headline unfortunately and that's just how it goes."  
Natalie Thomas, the Treasurer for Black Student Association, explains how many times discrimination and police brutality go hand in hand and how the movie depicted those experiences for Black Americans.  
 "Well, it is such a deep and in-depth movie because it goes into silencing Black voices, it goes into not being taken seriously when harm comes to our people," Thomas said. "So, when we already daily have to fight more than others have to but to have our words and what happens to us be downplayed, where we go to court and we have to really yell it not physically, but we have to go into why it's unfair that my son got shot and was murdered, multiple bullets, no reason for it."  
 Thomas touches on the impact it has left on her and her family. "I have a Black son, he's biracial but still brown, so he will be seen as a Black man and he is extremely goal driven," Thomas said. "He isn't prone to trying to hurt people's feelings, but I'm nervous when I see things like that because it's almost like there's nothing, he can do that would be right."  
"Our men have been shot because they followed the instructions, kind of followed the instructions, didn't speak up loud enough, spoke up too loudly, what exactly is the okay?," Thomas said. "I had to train my son, when he wanted to start learning how to drive, always have your hands visible, always say 'yes sir', immediately start recording if you get pulled over. All of these things in no way should be discussed or needed to be worried about. When I see things like that online or in the news I immediately go into anxiety and panic mode because it could be my son." 
Smith says that Black History Month is a time of learning the good and the bad of the month. She shares some advice to help bring change.  
"Just treat people as they are, as a human, don't see them as their skin, their race, or their nationality, just see them as a person especially if any of that has nothing to do with the conversation," Smith said. "Experience them as a person, be mindful and leave stereotypes out the door."  
Leave a Comment
About the Writer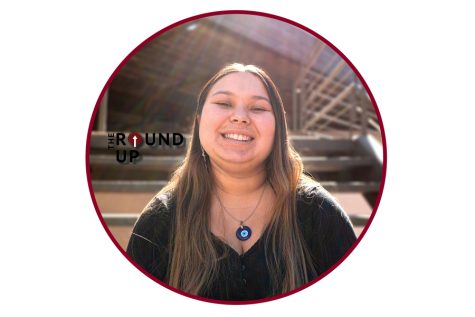 Leighanne Muñoz, Staff Writer
Leighanne Muñoz is finishing her first year with  The Round Up and is a Staff Writer. She is entering her sophomore year and second semester at New Mexico...