NMSU Men of Color, a resource for students to find their campus community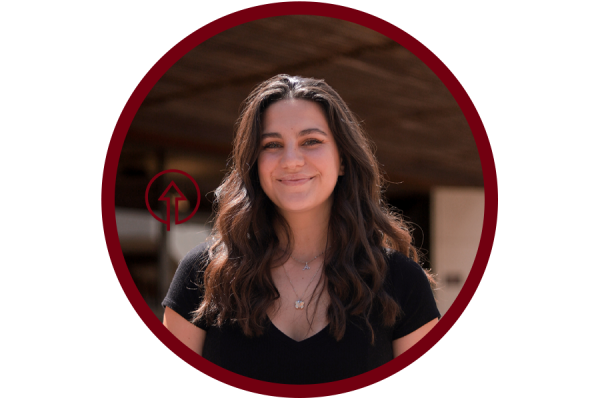 More stories from Adeline Triplett
As efforts to increase diversity on college campuses across the nation continue, male students of color at New Mexico State University have the opportunity to join the Men of Color Initiative (MOCI). The program aims to help students of all backgrounds succeed both personally and academically by bringing inclusivity and acceptance to campus.  
"NMSU is a culturally gigantic campus; thousands of people with different cultures, languages and opinions coexist in the same environment that unfortunately, some people don't find welcoming," said Raul Miramontes, president of the Men of Color Initiative. "In other words, they don't feel at home. We recall "Color" as culture, everyone has a different culture and opinion; everyone has a different color that makes you, you. Considering this, NMSU is a great place to share all those cultures. The MOCI is here to improve that coexistence for everyone to have the opportunity to share those colors." 
This chance to share experiences is a big part of what draws students to the Men of Color Initiative. Joel Gonzalez Parra says that when he was searching for a club to join, he chose the Men of Color specifically because they shared his value of diversity. 
"As a Mexican who has been living here in the U.S. for two years, I'm still in that transition process," Gonzalez Parra said. "So I like to hear from other people, even if they don't come from the same country as I do. I like to engage in that kind of interaction, to know how they're transitioning into this process, how they live here, and all those kinds of experiences." 
The diversity of cultures and their differing experiences is why the program is in place to begin with. While Hispanic students make up most of NMSU's demographics, they are still considered a minority in the U.S. overall. Additionally, other minority groups, including African American students, make up only 10% of the remaining Aggie student body. Combined with the fact that NMSU has a greater population of women than men, the Men of Color Initiative serves a great need on campus.  
For Patrick Turner, the associate provost of Student Success, data is an important factor in how the program operates. As the director of First-Year Initiatives, Turner works to keep students returning to campus after their freshman year. However, he says that the data for men of color shows a big gap between them and their peers. 
"That first year, they love it," Turner said. "They're coming, they're excited. Then that second year, we are having issues with them staying and that number drastically drops to twenty or thirty percent. And then they're not making it to the finish line, you have like five percent graduating in six years with a four-year degree." 
"So, you're looking at a huge gap of males of color who are excited about coming to college; they're looking at the possibility of how they can help their families, how they can help their communities, how they can do all these great things, but something happens within that second year, third year, fourth year that discourages them from staying," he continued.  
While the responsibility for the lack of returning males of color has often fallen on the students themselves, the program takes a look at what could be wrong within the university. This has started with NMSU taking the lead in providing funding for the Men of Color, which Turner says is a big step in the acknowledgement of the initiative's mission as an important topic.   
This money is used to hold events around campus and the Las Cruces community each month. Ranging from celebrating athletes' achievements off the field to hikes with the chancellor and having members from the Board of Regents speak, the initiative tries to make as many connections as possible for its members. While the program is called "Men of Color," anyone is welcome to attend these events. 
"Don't fall for the name, it is open to anyone, irrespective of their gender or race," said Adi Ghalsasi, a member of the program. "We are always there to help you and support you and to build a community on campus, especially with MOCI. Just come and sit with us and everything will be fine." 
Although the initiative was created for men, the Men of Color place a lot of value on ensuring they are working with a multitude of different perspectives. In addition to partnering with the community as much as possible, the program encourages both male and female students of any background to get involved with the program or ask for help on any issue that may arise so that they are able to build a truly diverse community.  
"So the whole idea is yes, to focus on this particular group and the challenges, but understanding problems don't live in isolation," Turner said. "You need all voices at the table to create a solution. It's about community. When you're talking about women's issues, when you talk about black issues, when you're talking about Hispanic and Native American issues- it's going to take all of us to come up with a solution," he said. "Our solutions entail all of us getting together and coming up with this common agreement of how we're going to treat people with equity and respect." 
More information on the Men of Color Initiative's mission, memberships and upcoming events can be found on their website.
Leave a Comment
About the Writer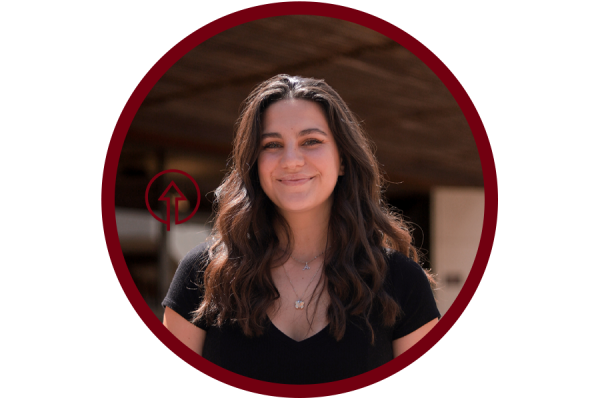 Adeline Triplett, Staff Writer
Adeline Triplett is starting her second year with The Round Up. She is a senior at NMSU, majoring in Journalism & Media Studies with a focus in print/editorial...