Local project celebrates young Chicana business owners
"It's really important that we can show people that it's doable – you can do it. You can be young, you can be a woman, you can be a minority," Espiritu said.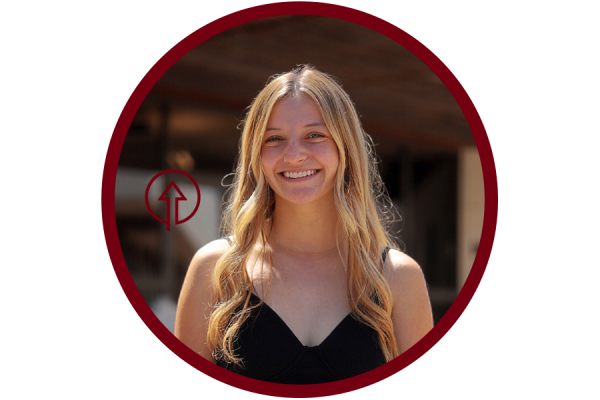 More stories from Riley Robertson
Chicana women continue to make a name for themselves through running businesses that are grounded in their culture. Celebrating these women's successes not only helps propel their budding careers, but brings their lifelong dreams to life.  
Clarivel Wong, a junior at New Mexico State University, was born and raised in Las Cruces, and her parents are from Mexico and Honduras. She was raised in a Spanish-speaking household and didn't learn English until she started public school. Wong feels like she was raised with, and maintains, both American and Mexican cultures. She said she's always wanted to celebrate the mixed Chicana culture because of how much it has enriched her life.  
In a recent promotional photoshoot, Wong showcased five women who are all under the age of 25, who identify as Chicana, own a small business in Las Cruces, and are NMSU students or alumnae. She said each of the women have played vital roles in her business and her personal life.   
"I just wanted to highlight other women in Las Cruces who have also had similar upbringings and who just really have made such a huge platform for themselves, and have done a great job despite [the fact] that minorities usually don't have the space to do that for themselves – especially at such a young age," Wong said.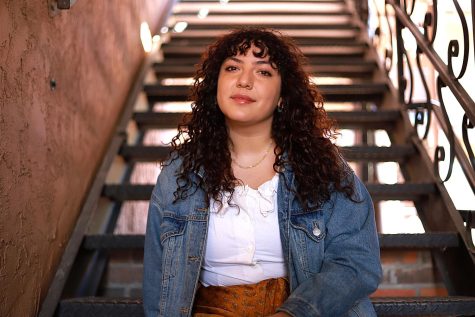 Wong mentioned that her goal with the project was not only to celebrate young Chicana business owners, but also to get their voices heard and gain some exposure for the hard work they put in. She started her own business, Thrifty Flower Gal, two years ago on Instagram.  
Wong grew up sourcing her clothes from thrift stores, and in high school, she picked up thrifting as a hobby, where she found a niche for discovering rare items. Wong began collecting designer clothing and vintage pieces, and giving away items to friends that she didn't wear or didn't fit her – until she realized she could make a business out of it.  
"I started doing weekly drops," she said. "I would go thrifting and then have a mini photoshoot in my bedroom with my phone … Now, two years later, it's more of a serious thing. I am doing more photoshoots with professional photographers and models now; I'm doing local events; I'm doing pop-ups; I'm doing curated experiences." 
The photoshoot took place in Mesilla, and models wore traditional Mexican clothing pieces that Wong thrifted and styled. She said she wanted to capture Chicanx components in the shoot – from wearing traditional hairstyles, to utilizing a variety of flowers, to showcasing turquoise colors and cacti in the background.  
"We can celebrate that diversity, not just with Chicanos, but with other people," she said. "I just really want to celebrate that and incorporate that heritage into my business."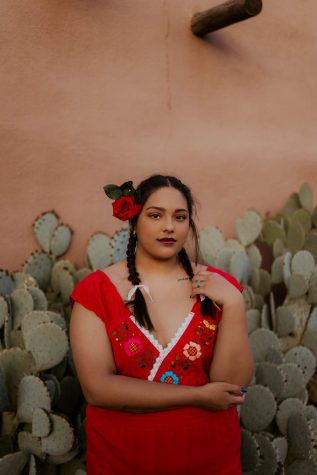 Patsy Ramirez graduated from NMSU in Dec. 2022 with a Bachelors in Elementary Education. She was born and raised near the borderland in El Paso, Texas, and reflected on her experience when first attending the university – a time when she began questioning her own cultural identity due to others' perceptions of where she came from.  
"I'm a Chicana person who was born in the U.S., but was raised by my parents who are Mexican," she said. "I've learned to embrace that." 
During the pandemic in 2020, Ramirez crafted in her free time. In 2021, she began painting custom tote bags, which led to a business of its own: PJ Creative Totes. She said that supporting small businesses doesn't always mean giving money, buying products, or showing up to every event – sometimes it means checking in to offer other forms of emotional support.  
"Regardless of whether people classify themselves as Chicanx/Latinx – even if you don't fall into that category – I know that even out[side] of this culture there's people that have stories to share that are similar and they can have a connection with other people," she said. 
Ramirez remarked that her goal with the project was to celebrate diversity, while being able to connect with others through their similar experiences as Chicanos living along the border.  
"For me, one of the most important things in my business and in my personal life – even going into teaching – is sharing stories," she said. "Stories really help us connect with people and they help us realize that we're not alone … It [her business] has been an outlet to just learn how to communicate with people and learn how to understand them. I really do take those tote bags and try to share a story."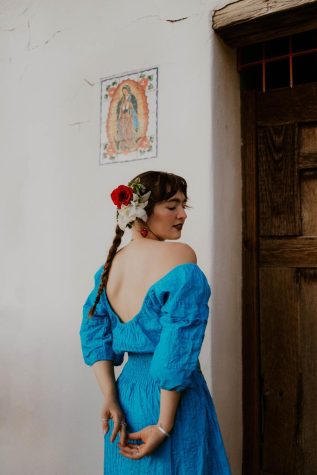 Kendra Espiritu, co-owner of Grounded, said that while growing up in the borderlands area, she had also experienced a disconnect being a Chicana-American, because she felt like she didn't fit into a singular label. However, now she feels like she can be seen for who she really is, without always having to defend her identity and culture. 
Espiritu graduated from NMSU in May 2022, with a degree in International Business, and had considered moving abroad and starting her career. She said that her family had always been interested in opening up a coffee shop, so once the opportunity to do so presented itself, they took full advantage and finally pursued their dream. Both her siblings and parents work with her at Grounded. She mentioned that her education prepared her well to help run the business.  
"It's really cool to see the support and just to get the word out there that there are young Chicana women doing awesome stuff – stuff that you don't really see a lot of other people doing right now," Espiritu said. "You just have to take that leap, and all these ladies [involved in the project] have done that." 
Espiritu remarked on the importance of supporting local small businesses, especially those owned by women and minorities, because they are the "foundation of our community". She said that it is integral to keep your roots close to your business. 
"I think it's really important for these small groups to stay strong and have a core," Espiritu said. "The fact that she [Wong] is bringing together all these people who are very like-minded and similar in our stories … It's really important that we can show people that it's doable – you can do it. You can be young, you can be a woman, you can be a minority … I hope it grows from here." 
Wong is opening the official storefront for Thrifty Flower Gal on Apr. 22, 2023, which will be located above Grounded on Main St. in Las Cruces, N.M. Espiritu mentioned that many local businesses, including Grounded, will be participating in her grand opening.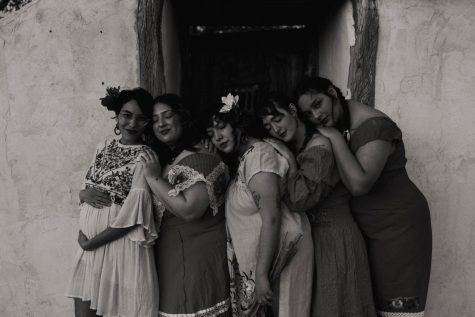 "Especially with supporting local businesses and local women, the best thing you can do is follow and use your platform to raise other platforms," Wong said. "A lot of our platforms are very personal – it's about getting to know each other … This is my community." 
View Comments(1)
About the Contributors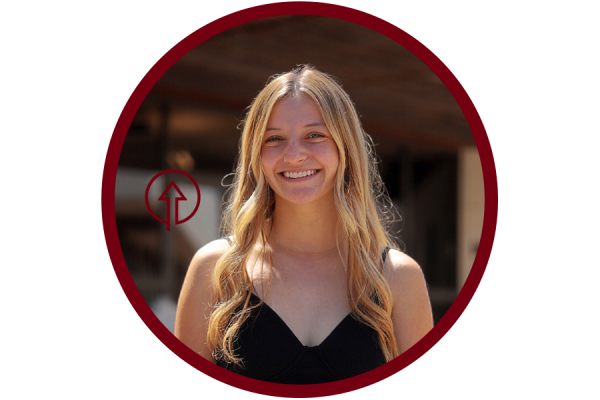 Riley Robertson, Editor-in-Chief
Riley Robertson is entering her second year with The Round Up as the Editor-in-Chief. She is a junior at NMSU double majoring in Journalism & Media...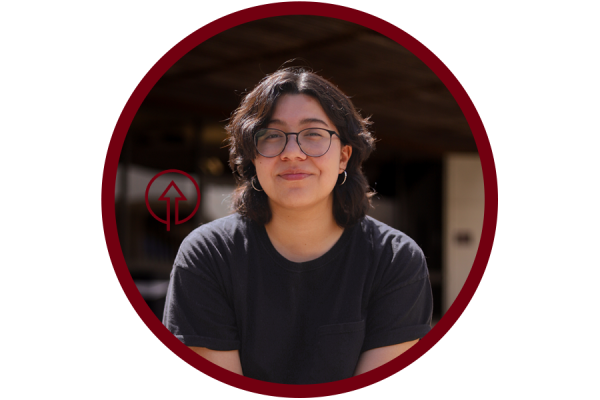 Leah De La Torre, Multimedia Specialist
Leah De La Torre is entering her second year at The Round Up as a multimedia specialist. She will be majoring in Journalism and Media Studies. She grew...