NMSU has plan in place for possible gun violence around campus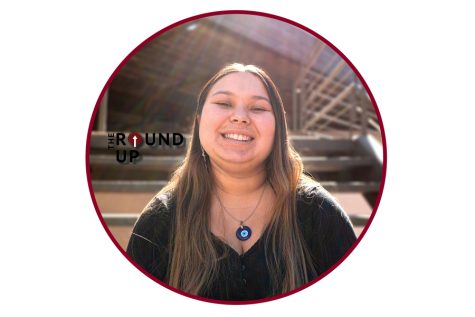 More stories from Leighanne Muñoz
Since the beginning of the year there have been 131 mass shootings across the United States, according to the Gun Violence Archive, and many of these mass shootings have been within schools. With this recurring theme, New Mexico State University has a plan in place to possibly help prevent shootings and hopes to make students feel comfortable at the university. The news of the shooting that took place in Nashville has left many students feel uneasy, here are some perspectives of students on campus. 
Abigail Salas, a second-year student, said that she feels unease at times about possible gun violence on campus. "Gun violence has made me extra aware and cautious of my surroundings everywhere I go. There isn't a time or place where I am not worried that something might happen," Salas said. 
Salas explains the fear she has is something that has been fogging her mind since elementary school and although it is not as bad as it was when she was a kid it is something that bothers her in college, especially after the Michigan State University shooting that took place earlier this year. 
"When things like this happen it's extremely worrying because it puts into perspective what can happen even at bigger schools like MSU," she said. 
Cailin Marquez, who's in her fourth year at NMSU, has been personally affected by gun violence with having a family member, being at the El Paso Walmart shooting in 2019. She explains how the violence that happens every day makes her uncomfortable and anxious when walking around campus or even Las Cruces. 
"I have feared coming to school," Marquez said. "It's not a crippling fear but an uneasiness of 'what if?' constantly at the back of my mind. I know about NMSU's Emergency Action Plan. It feels like common sense and easy steps when reading it, but you can only be so prepared for intense situations like an active shooter." 
Salas said how not many NMSU students are aware about the Emergency Action Plan and how this can seriously affect those who are not in the know. "It's not talked about enough which is dangerous, and it does not make me feel safe that many people do not know," Salas said. 
Deputy Police Chief Justin Dunivan shares insight on protocols put into place to give students peace of mind and to educate those who may not know about the protocol. 
"We are constantly evaluating our performance and our response training for these unfortunate incidents," Dunivan said. "Some of the things we do here at NMSU, let's break this down into two different perspectives: one from the law enforcement perspective and then the second being from the community perspective. From a law enforcement perspective, we routinely have staff members do a security assessment to determine evacuation plans. There are so many variables and that has been an issue we have been evaluating."  
Dunivan said these evaluations have been in place since the Parkland High School shooting in Florida on Feb. 14, 2018. Many of these evaluations have gone over multiple events that are held at the school as well as during a normal school day. The protocols include active shooter training for officers on campus and an Incident Command Structure, that would bring in officers from the Las Cruces Police Department and other officers from the area if there is an active shooter.  
"We break it down into two parts, the initial response, making sure that they are versed in breaching the notification," he said. "Making sure that we are trying to safeguard our students, faculty or staff by having a shelter in place or to have them stay out of the documented area. After the occurrence is either contained or eliminated, then we would move on to setting up reunification for students and family."  
Dunivan said the second part would be to address students' mental states after the incident, stating there would be counseling and additional resources on campus that would help students recover. He also addressed the small number of officers and what students can do to help remedy this issue. 
"If the students, and other faculty and staff, can be our eyes and ears," Dunivan said. "If you see somebody with suspicion, call us, we will rather take that call and have an officer respond rather than a student respond."  
"I hope we can all stay safe and away from statistics stacked against us," Marquez said. 
Leave a Comment
About the Writer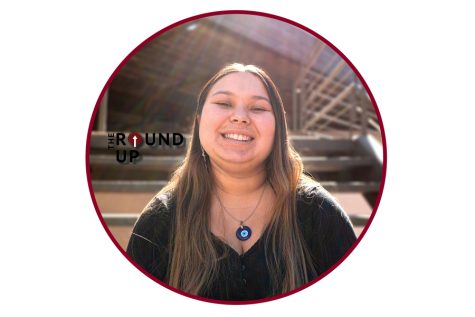 Leighanne Muñoz, Staff Writer
Leighanne Muñoz is finishing her first year with  The Round Up and is a Staff Writer. She is entering her sophomore year and second semester at New Mexico...