An intersectional experience: A Black drag queens story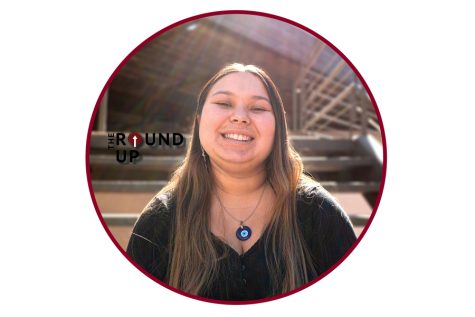 More stories from Leighanne Muñoz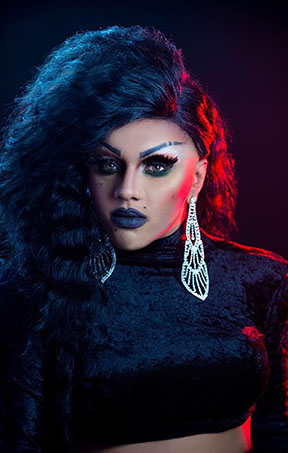 Drag is a form of artistry that can be used by many individuals to express themselves. Casey Combs, a senior at New Mexico State University (also known as Cece Knight Jones), gives insight on what this form of artistry has done for their life. Combs is one of many drag performers who has performed at multiple drag shows on campus, shares their story and experience as a Black drag queen. 
"I have always been a performer; at family gatherings I would always be the little kid dancing and I would be the one that just wanted that spotlight," said Combs, explaining how coming out to their family was easier than most. "So, I think it came kind of naturally that I would just become a drag queen."  
By making one simple Facebook post that resulted in unconditional support and love from their mom, Combs shared the story of how drag came into their life at a LGBTQ+ camp they attended at 15 years old.  
"It was for like a weekend we were just supposed to talk about what being queer meant and start forming a support group for ourselves," they said. "One of the nights that I was there, they brought a bunch of drag queens as a way for us to kind of get connected to some older queer people while also having a bit of fun. That was my first time in drag, and I just fell in love with it right there."  
Combs said how coming up with their drag name was easy, stating that Cece was a quick choice as it ties in their initials, and from there, it all fell into place.  
"Immediately they just want you to know how much they love you and how much drag inspires them and how it has changed their lives," Combs said. "It highlights queer art. There's such a long and beautiful history to drag and it all started with queer art. It is so beautiful and I'm so glad that I get to be a part of that journey for so many people."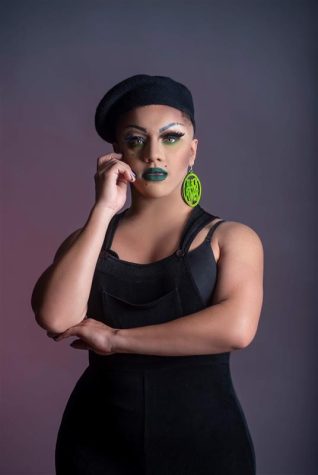 Becoming a Drag performer, Combs found many things to be special and welcoming about the community. They highlighted their experience of performing amongst people from all walks of life and every single one of them is kind and loving.  
Nate Combs, Casey Combs' older brother, said that his sibling doing drag has changed his life in a very positive way by introducing Nate Combs to a community that has taught him to better express himself, learning a lot from Casey Combs and how he feels inspired by them. 
 "I have observed Casey turn into a strong individual who fights for what he believes in," Nate Combs said. "I have also observed Casey find themselves as a person. The most inspiring thing about Casey is their leadership and attitude. When Casey sets his mind to something he has to get it done and inspires people around him to get involved and learn." 
With few other Black drag performers in New Mexico, Combs elaborated on what it's like. 
"It's about being a part of a legacy of amazing Black queer people who have been like the root of the queer movement, there are so many Black queer people, Black trans people who have put their lives on the line for the queer liberation movement," Casey Combs said. "I get to be, in some way, a part of that by performing this aspect of gender. That's so beautiful and it isn't just playing with gender but also radicalized expectations."
Their experience is highlighted as being unique in many ways, most enjoyable. But more importantly, they share how being Black Drag Performer ties into the roots and intersectional history of the Queer Community, they said. 
 "Being yourself never fails to bring other people joy," they said. 
Leave a Comment
About the Contributor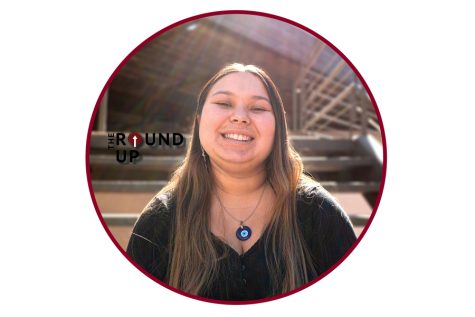 Leighanne Muñoz, Staff Writer
Leighanne Muñoz is finishing her first year with  The Round Up and is a Staff Writer. She is entering her sophomore year and second semester at New Mexico...