Aggies baseball shutout in blowout loss to rival Lobos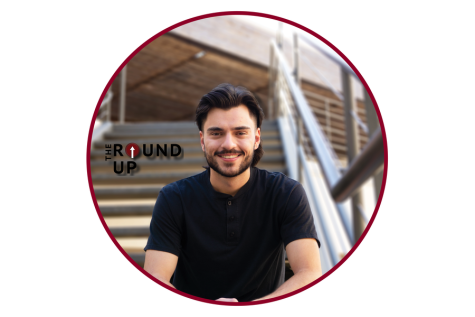 More stories from David White
The Aggies baseball team held a 9-22 record entering their matchup with the University of New Mexico on Tuesday. The Lobos carried an impressive 18-14 season record going in, along with a 26-25 series lead over NMSU. The Aggies would look to capitalize off of a series sweep over Stephen F. Austin at home with a win over the rival Lobos.
The Lobos quickly established their batting superiority as early as the first inning, as three base hits and two walks by the Aggies led to four runs scored by the Lobos in the first, capped off by a D. Pigford RBI single. The Aggies would go four-up and three-down in the bottom of the first, with no points scored. The second was the same old song for both sides, as UNM notched another three base hits, combined with a plethora of walks and mistakes by the Aggies, notching yet another four runs for the Lobos. NMSU would once again fail to score in the bottom of the inning, leaving a commanding lead for the Lobos at 8-0 at the bottom of the second inning.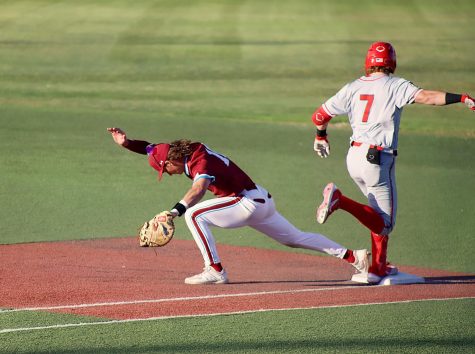 The third and fourth innings found a lull in terms of batting, as both sides combined for four hits with no runs scored by either team. However, the Lobos came out firing once again in the fifth and sixth innings. UNM's J. Holland tripled to lead off the inning, followed by a score on a wild pitch. D. Pigford stepped up next, singling down the left field line. With one on and nobody out, D. Dixon homered over the right-field fence, notching two more RBIs. After yet another scoreless inning for the Aggies, the score was now 11-0 for the Lobos. UNM opened the sixth inning much like they closed the fifth, with a solo home run by L. Ashby. This was immediately followed one at-bat later with yet another solo home run by Lobos DH J. Olsen.
NMSU would begin substitutions at every position to finish out the game, as the Lobos would take this resounding victory at 13-0 in Presley Askew Field in Las Cruces, New Mexico. The Aggies have now lost 23 of their 32 total games this season, falling to the bottom of the podium at 9-23 on the year. The team heads to Stephenville, Texas for a three-day, three-game contest against the 17-16 Tarleton State University from April 21 through April 23.
Leave a Comment