Aggie baseball notches 10th win of the season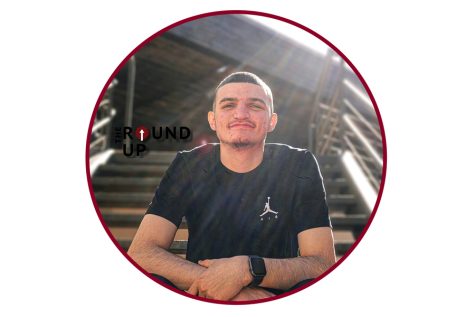 More stories from Connor Moreno
New Mexico State baseball (10-26, 7-14 WAC) have finally met double digits in the win column after a mid-day mid-week matchup at home against Ottawa University Arizona (14-28-1, 6-17-1 GSAC). Whether it was the time of day or the home crowd boost courtesy of the East Picacho Elementary students and parents, the Aggies looked like the baseball team that we've come accustomed to – with a 12-6 win over the Spirit.
The Aggies were the first to strike in Tuesday's game. Cal Villareal put the first run on the board with a groundout up the middle that scored Damone Hale who walked to lead off but ended up on third after stealing and advancing due to an error. Two batters later, designated hitter Mitch Namie brought Brant Voth home on a single and Namie himself would be brought home courtesy of a Kevin Jimenez single, putting the Aggies up 3-0 with two outs. With Jimenez on base, Nolan Funke came up to bat and cleared the bases with a bomb to right center to put the home team up 5-0 to close out the inning.
It was hard to tell whether the crowd of elementary school students were screaming loud for Funke's home run or for the shark mascot that came into the stands while 'Baby Shark' was playing. Regardless, it was evident that NMSU played off the crowd's intensity in this game.
More than 500 of our friends from East Picacho Elementary joined us for some morning baseball! We can't wait to see you back at The 'Skew! #AggieUp pic.twitter.com/Es7KWlCgmC

— New Mexico State Baseball (@NMStateBaseball) April 25, 2023
It wouldn't take long for OUAZ to answer, though. In fact, they would answer in the very next frame when a collection of two walks, a hit and a fielder's choice gave way to Spirit outfielder Sergio Alfar's stunning opposite field grand slam. Down 4-5 in the top of the fifth, Alfar came up to the plate once again and hit an RBI single to tie the game.
With the game tied and things looking grim, it was important that New Mexico State didn't falter and drop a very winnable game.
The Aggies did just that, in the bottom half of that same inning, no less. Christian Perez was able to score on a fielder's choice and a Mitch Namie walk scored Damone Hale. But then, the highlight of the afternoon. With the bases loaded, Aggie second basemen Kevin Jimenez hit a no-doubt grand slam to put his team up 11-5.
Jimenez's grand slam helped him earn his career high in RBIs in a game at five. The star second baseman leads the team in batting average (.347), OPS (1.016), runs, hits, home runs, RBIs, total bases, and slugging percentage (.603) on the season. The Aggie veteran has his eyes on his first career First Team All-WAC honors this season, and he is well deserving of it.
Like all their wins this season, Tuesday's game presents this team with an opportunity to turn things around for the last stretch of the season. What's different this time around, is that the Aggies are running out of time as the season winds down. There are 15 games left in the season and just three conference series' left. New Mexico state is currently seven games under a .500 record in conference play and only 3.5 games back of the No. 8 seed which is the final spot for the WAC tournament. In their final 15 games, the Aggies must win at least 11 of them to finish at .500 (18-18) in conference play to give themselves the best chance at making the tournament.
This journey starts this weekend against Sacramento State (20-20, 7-11 WAC) at The 'Skew for a three game series. Every game is crucial going forward. The season is not over just yet.
Leave a Comment
About the Contributor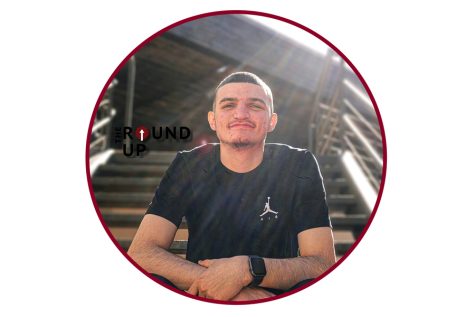 Connor Moreno, Sports Writer
Connor Moreno is a senior majoring in journalism and minoring in sports marketing. He has been in love with sports all of his life and has been consuming,...