Aggie Remembrance Day commemorates those lost within NMSU community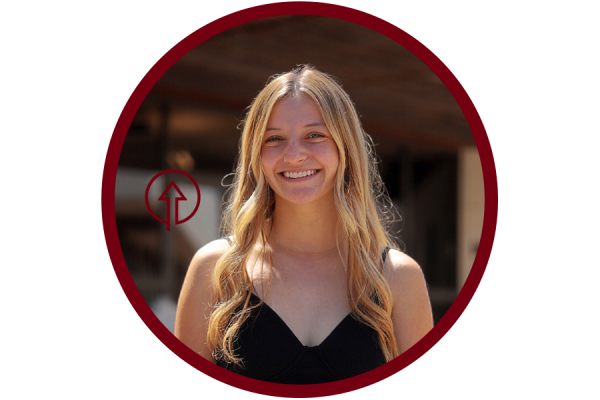 More stories from Riley Robertson
Students, faculty, and alumni who have passed away within the recent year in the New Mexico State community are honored each year on Aggie Remembrance Day. A memorial ceremony was held at the NMSU Spiritual Center on the evening of May 1 to remember the Aggie lives lost during the 2022-2023 academic year. 
NMSU Dean of Students Ann Goodman opened the ceremony, remarking on the shared loss felt by the "Aggie family", while memorializing those who have died by encouraging a celebration of their lives.   
Students read a poem titled, "What it Means to be an Aggie", and shared words about the legacies that Aggies who have passed on have left behind and the lasting impact they will continue to have on the community.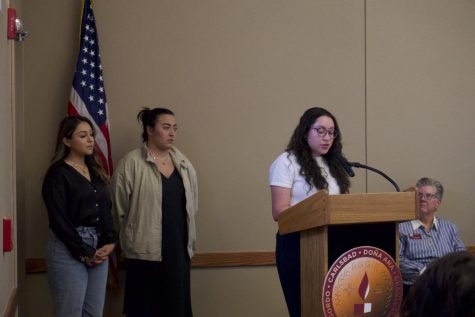 Newly-elected ASNMSU President Citlalli Benitez spoke about the difficulties of losing someone, and highlighted the importance of cherishing the memories of those who have passed. She acknowledged that while it is a "solemn occasion", Aggie Remembrance Day serves as an opportunity to reflect on the ways these individuals touched the lives of those around them.  
"As we come together in remembrance, we are reminded of the fragility of life, and the importance of cherishing every moment that we have with our loved ones," Benitez said. "It is difficult to lose someone, and it can be especially hard when that person was such an integral part of our lives, our university, and our college experience. They were our friends, our classmates, our mentors, and our colleagues." 
Benitez emphasized how shared grievances can be felt by all Aggies, as well as recognizing the "profound impact" that each of those who have passed had on not only the university, but on the world as well. She continued by reminding those in the crowd to uphold the values of their lost loved ones in their own lives, and to persist in fostering an environment at NMSU that is "rooted in empathy, compassion, and inclusivity." 
"In this moment, I ask that you remember the laughter that these individuals brought into our lives, the lessons that they taught us, and the kindness that they showed us," Benitez said. "I want to remind you all that our university is not just a place of learning, but also a passionate community of people." 
The memorial bell was rung by NMSU Fire Chief Johnny Carrillo, as the names of passed Aggies were read individually. The ringing of the bell signified the honored memory of each student, faculty member, or alumnus who has been lost.  
"We hope that the silence that is intertwined will be replaced by the beautiful sound of our memorial bell, ringing to acknowledge the memories of your loved ones – gone, but most certainly not forgotten," Goodman said.  
Employee Council Chair Susanne Berger shared heartfelt words about the loss in the community. She became emotional as she spoke about feeling the presence of loved ones who have passed, and echoed their sustained remembrance in the Aggie community. 
"This family here, the Aggie family, is bound together at a time of friendship, commitment, and support," Berger said.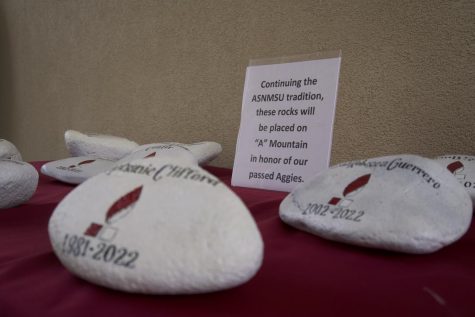 Last year, a tradition began of placing rocks painted with the names of students who have died on A Mountain to celebrate their memory, which will remain for generations to come. In addition to the painted rocks, luminarias decorated with the names of fallen Aggies were displayed at the time of the ceremony.  
"We remember those departed Aggies, the fullness of their lives, their work in our community, and in everything that brought them happiness and purpose," Goodman said.  
Leave a Comment
About the Contributors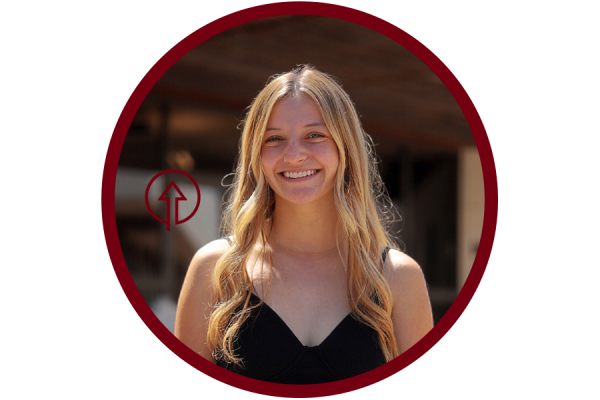 Riley Robertson, Editor-in-Chief
Riley Robertson is entering her second year with The Round Up as the Editor-in-Chief. She is a junior at NMSU double majoring in Journalism & Media...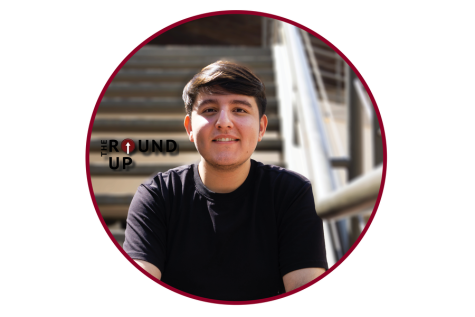 Ernesto Cisneros, Managing Editor
Ernesto Cisneros is a senior here at NMSU studying Journalism & Media Studies along with Government (Political Science). He also has two minors in...