NMSU photojournalism students show off their skills in photo exhibition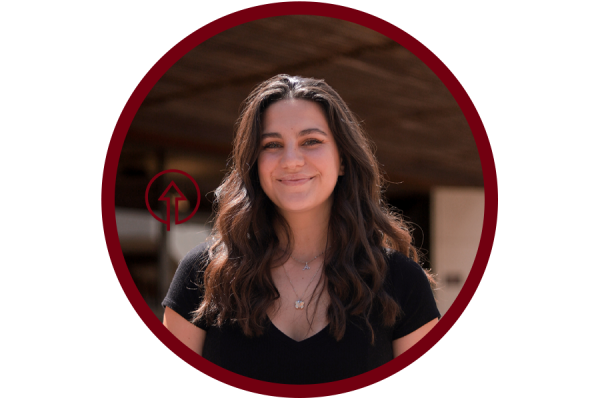 More stories from Adeline Triplett
The Branigan Cultural Center hosted a reception for the Small Village New Mexico Project on Friday, May 5, showcasing a photography project shot by New Mexico State University journalism students. 
The project, which has been at the museum since April 14, focuses on showing small New Mexican villages along Highway 28, which runs through communities such as Vado, Anthony, and parts of Las Cruces. Overseen by NMSU photography professor Bruce Berman, the project includes photos from 15 NMSU students who document the towns and apply their skills as photojournalists in the real world.  
"One of the things that we worked on was finding these photos, finding what students saw, bringing around different cultural aspects of what New Mexico has to offer," said Nathaniel Bitting, a student with work featured in the project. "And I mean, from my point of view, it was very interesting to go to these places… really being able to be here and see what got put up and seeing what we as students can do is inspiring." 
Although the project has been done at NMSU in the past, this spring's students were on a much tighter schedule than usual. Since the project had to be submitted by the end of March, the photographers only had around two months to put everything together. While Berman was initially worried that the project might be too much work for his students, he says it was a great experience. 
"They're already photographers," Berman said. "Adding the pressure—really, good pressure— that they have to do it for the world, this isn't a school thing anymore—they rose to the occasion. They absolutely did everything in there, I didn't have to do much." 
"I have to say, I think it's a beautiful show," he continued. "Not a beautiful student show, just a beautiful exhibition."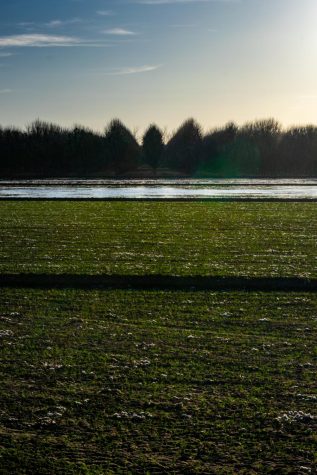 Jennifer McClung, curator of Branigan Cultural Center, said that being able to provide a forum for student work is part of what drew the museum to approve the proposal in the first place. While she expected it to be good, she also expected some mediocre pictures to be in the mix. But after seeing the display, she shares Berman's sentiment. 
"I was absolutely floored at how great each and every one of the artists are in this show," McClung said. "I really was stunned at the eye they had towards the pieces that they took, the depth perception. I'm a photographer, so I was really looking at these pictures and there is not one bad one in that group. I don't want to say amazed, but I was just really struck at how professional they are in their abilities." 
In addition to the appeal of the project being student–led, McClung also noted the subject matter as a big draw for the museum's willingness to feature the photographs. 
"The focus of the museum's mission is regional, cultural history and the people and places in this area," she said. "And since this was all about small villages along Highway 28, that certainly fit exactly into the kind of the things that we're interested in presenting here at the Branigan Cultural Center. So everybody on the review committee really liked the idea behind it and the artwork is just spectacular." 
Finding the right place for the project to be viewed by a larger community was important to Berman, who views exposure to the real world as an essential part of his teaching philosophy. 
"In my mind, this is exactly the way it should be," he said. "You should be driven toward applying yourself to something real, doing something real and having a very high bar required to do it so everybody has something to aim for. And then it ends up somewhere good that other people can have some input. That's exactly what teaching should be." 
The work didn't end when the exhibition went up, though. Berman, Bitting and fellow student Jewel Dominguez are currently working on the completion of a book. With the same title as the photojournalism exhibition, this book will include more student photos that were not displayed in the museum. 
"What's interesting about the book is that for the students, it allows them to add more photos that they couldn't have in the gallery or exhibition itself…and have writing about what they went through," Bitting said. "There's some about what they saw during their journey of going to these cities, some mentioned issues they'd seen in the communities or mentioning what they felt during the project and what goals they had when they were walking around, what they wanted to capture." 
Berman, who has published two other books, said this new project has been just as difficult as compiling the exhibition itself. The finished copy will be around 155 pages and has additional contributions from each photojournalist featured in the original exhibition. 
"Small Village New Mexico" is planned for release on Amazon sometime next month. The exhibition will remain on display in Branigan Cultural Center until June 24.  
Leave a Comment
About the Contributor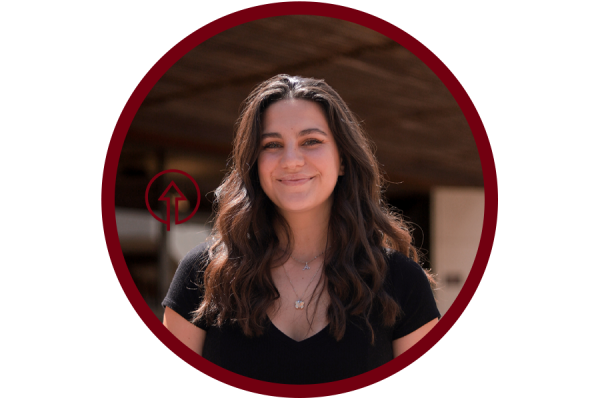 Adeline Triplett, Staff Writer
Adeline Triplett is starting her second year with The Round Up. She is a senior at NMSU, majoring in Journalism & Media Studies with a focus in print/editorial...