The College of Agricultural, Consumer, and Environmental Sciences at New Mexico State University offers a winemaking class open to anyone ages 21 years and older. In this semester-long course, students learn winemaking, tasting, and the economics of viticulture from an expert in the field.  
Dale Ellis, professor of the class, has years of experience in winemaking. He has credentials from the Society of Wine Educators and is a certified wine specialist. At home, he has a large vineyard, which he's gotten many batches of wine from. 
"I don't consider myself a home winemaker or an amateur anymore," Ellis said. "People seem to like my wine, I'll put it that way, but I don't want to brag." 
Ellis has been teaching the class for nearly 10 years. He shared the success students have had in the class. 
"I always submit the wines to the state fair wine competition, and every class since 2014 I've ended up with medaling," Ellis said. "So we've had the bronze, silver, and gold medal. So, the ones that we're making are pretty good."  
In addition to excelling in competitions, students in the class learn about and prepare for unique jobs available in the wine industry.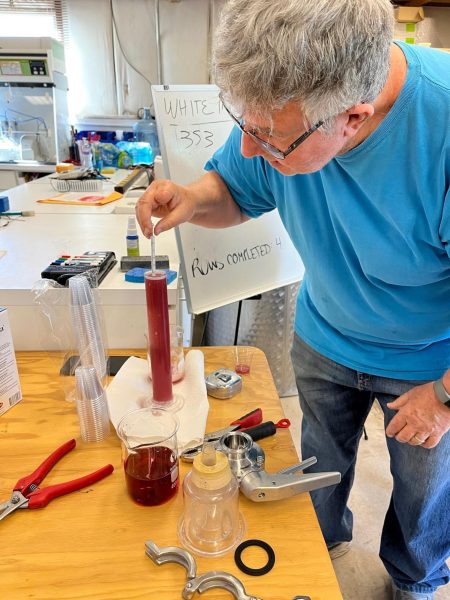 "It's a really good class if your interest is in the wine industry overall… if you're working in a high-end restaurant that serves wine, the knowledge that you're going to get here is invaluable. And if you're interested in becoming a sort of a sommelier or getting one of the one certification this is a really good step to get your hands on those paths," Ellis said. 
Students also study what different wine pairings and flavors are. Ellis explained that this helps students discover what their personal preferences are when it comes to types of wine.
"That's a real part of it," Ellis said. "So why do certain wines taste good with certain foods and sometimes they don't? , there are some general kinds of rules that you should be aware of, and they may or may not apply to your own taste."
Another aspect of the tasting part of the course is identifying the scent of wine.  
 "We have to learn how to identify aromas. It's not something that's innate to us… it's hard. So, you do the scent analysis kit," Ellis said. 
Part of learning the different flavors of wine is learning what ingredients go into them. Students study what ingredients are needed to make different kinds of wine.  
"I learned we can use different types of grapes and I learned that you can use red ones to make wine – rose wine and red wine," said Laura Rodriguez, a first-time student in the class. "Then, we learned we can use different kinds of yeast to ferment."   
Students not only learn how to make wine, but also get to make their own. The students participate in every step of the process, from picking the grapes to labeling the wine bottles.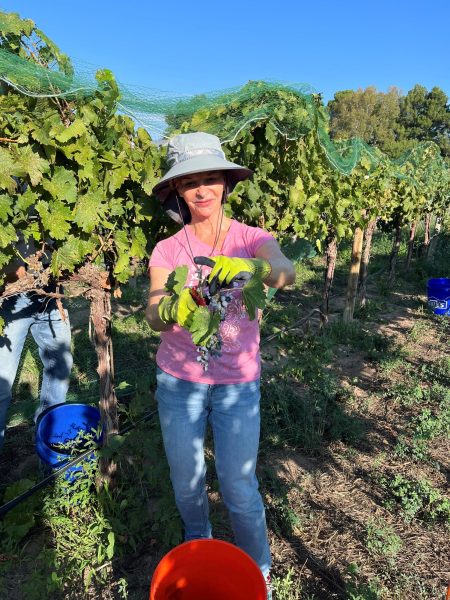 "It's a lot of hands on. So, you're going to get your hands dirty," Ellis said. 
While making the wine, students learn the art and science that goes into it. Dave Moeller, a student retaking the class, described this. 
"And that's the thing about wine, there's a science to making wine," Moeller said. "Then there's an art to making wine and that's what separates different vineyards is by how the vineyard will make their wine – they may have more yeast or fermentation or something else, depending on the wine to get a certain signature." 
Besides being an educational course, the class is a fun experience for students. It gives some a new hobby and passion. Others simply leave with more of an appreciation for winemaking. For Ellis, that's enough. 
"I hope that one they love wine, and two, they have an appreciation for the amount of work that is put into putting it into the bottle," Ellis said. 
NMSU students can earn three credit hours in this semester-long course for $140. Non-students can attend the class as a workshop for $200. For more information, email Dale Ellis at [email protected].