Author and former U.S. representative for Texas, Robert Francis "Beto" O'Rourke, delivered a speech about the importance of voting rights to attendees at the Associated Students Center for the Arts on Friday night to, "meet, listen and learn," with the New Mexico State University community. The speech focused on O'Rourke's newest book, "We've Got to Try," which discusses improving voting rights policy and the effect it has on our democracy.  
He also discussed other social issues like immigration, gun control, and reproductive rights from his unique perspective as a former member of Congress.  
O'Rourke's reflective questioning about why our country is in its current state connected to his personal message and intention behind becoming a political activist.  
Looking at the bigger picture and the root cause behind the issues affecting our country is a guiding principle behind O'Rourke's political philosophy, and further inspires him to fix those issues to create a positive ripple effect and solve the biggest problems facing America today. 
"How did we end up here?" O'Rourke asked. "We're going to address these challenges and get to something better." 
Dr. Laurence Nixon is the center point of O'Rourke's book. He retells his story as a politically involved citizen and how he pioneered the voting rights movement in Texas and America at large.  
After a slew of victories in the Supreme Court to allow African Americans the right to vote, Nixon "laid the ground for civil rights" 20 years later with the Civil Rights Act of 1964.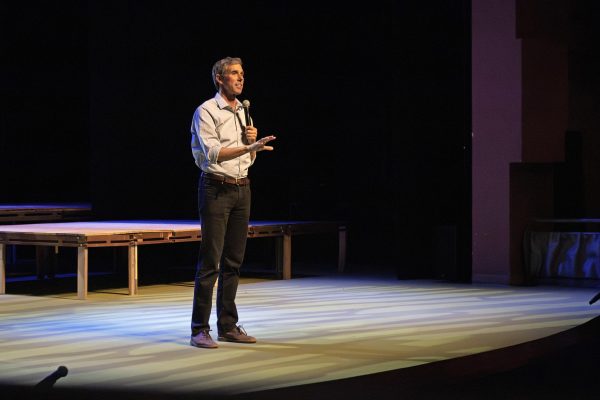 The political capital provided by people was the push needed to get the Voting Rights Act of 1965 to pass. John Lewis was one such example, as the beatings he endured led the U.S. government to leverage the capital created by the tragedy to finally pass legislation.  
"True multiracial democracy … That for me is the high point of the United States of America," O'Rourke said. 
After he concluded his speech, O'Rourke opened the floor to the audience to ask him any questions and allow him to connect with the Las Cruces community. 
NMSU freshman Ellice Whiteaker asked about what should be done in wake of the increased gun violence across the nation.  
"Even with those laws that have been implemented we are still seeing them broken," Whiteaker said. "What hope is there?" 
O'Rourke correlated the issues that plague policy creation and the overarching process of change in America to the lack of voting from eligible individuals as a result certain aspects of the voting process. 
He touched on the not-so-great divide between the political opinions in America, and how it affects our country. He emphasized that human to human connection helped break down the barriers created by party lines.  
"What I found is… there's not a lot that separates us," O'Rourke said. "We were able to see eye to eye on most of these issues." 
Whiteaker said her key takeaway from O'Rourke was to "keep faith and to keep pushing" as the country continues to move forward through tumultuous times.  
Evelyn Madrid Erhard, a politically active community member, gave advice about active citizenship in an ever-evolving political landscape.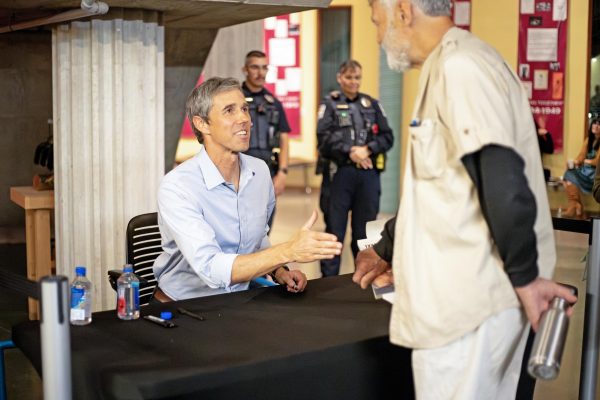 "Stick with it, it's not easy," Erhard said. "Realize that you are all in the same boat." 
NMSU professor Nick Miller talked about how O'Rourke's use of historical examples helps keep a light at the end of the tunnel.  
"It's optimistic to see that people in the past have overcome and made things happen," Miller said. "And we can still do that." 
O'Rourke's message was also about how optimism in the face of adversity and freedom to choose are key to achieving positive change in America.  
"No victory… is ever going to be final in this country," O'Rourke said. "People want the freedom to be able to choose their future."