How Not to Fail at NMSU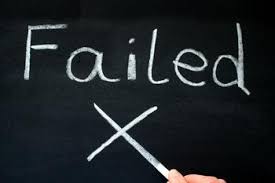 Let's not forget why we are here. It's not to have a diet consisting of Ramen Noodles and Poptarts, not to be able to increase our bench press on chest day, not even to add more contacts in our address book. Sure, that's all nice, and a great way to enjoy the years here, but is it vital? No.
Fact of the matter is: We are here for an education.
Freshmen will now be walking onto campus for the first week of their college instruction, yet some will undoubtedly leave Las Cruces without earning a single hour of college credit.
Just as easily as these can be the best years of your life, it can also chew you up and spit you out within months, with nothing more than some good laughs, and some failing grades to show for it. A few tips to remember as we shake the cobwebs off our brains these next few weeks.
Time Management:
Most classes this week will begin with a professor handing out a copy of the class syllabus. Pick out the exam dates along with the day's essays are due. Check your schedule before making plans.
Invited to a party the Saturday before a big exam in a class you're barely passing? Turn it down.
Have a date with a cute girl while your essay you haven't even started is due at midnight? Don't worry, if she's smart, she'll know school comes first.
Remember: Prioritize your assignments.
Don't set yourself up to fail, take time to study, it really does help the end result.
If an Instructor gives you an assignment, with due dates weeks in advance, get it done. The following locations will be your best friends during the school year.
The Writing Center, Clare Belle Williams 102, has skilled experts ready to help you. The Math Success Center, Walden Hall 101, on the other hand, offers help with even the most complex kind of arithmetic. Zuhl and Branson Libraries, located on International Mall in the center of campus, offer a plethora of resources as well.
Study Tips
Eliminate distractions. Turn off the TV, XBOX, and the Netflix, it can wait. If you like a little bit of noise when you are studying, find a Pandora or Spotify playlist that plays some background music. If not, lock yourself in a quiet room, Zuhl has two floors worth of "Quiet Zones" where it is dead silent around the clock.
Are you a flashcards kind of person? Take 10-15 extra minutes to make some so you know even the smallest of details (I'm looking at you Government majors).
As always, know your situation. If you have two tests on the same day and you have a 95 in one class while a 60 in the other, please don't spend the majority of your night before focusing on the former. Keep your goals in mind at all times and give your full effort to achieve them. Remember, the effort you put in is what you will get out. Let's be smart this year, in more ways than one.