ASNMSU President and Vice President's Statement on Chancellor Carruthers Situation
Hang on for a minute...we're trying to find some more stories you might like.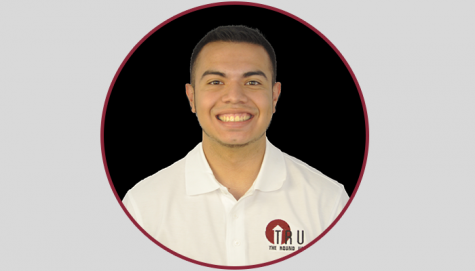 More stories from Albert Luna
On Thursday, ASNMSU President Kevin Prieto and Vice President Emerson Morrow issued a joint statement regarding Chancellor Garrey Carruthers' retirement situation.
Carruthers, who initially announced his intention to retire on July 1. 2018, confirmed in a letter to NMSU Employees on Wednesday that he would like to stay an additional 2 years until 2020, but the Board of Regents told him in an August meeting they would not retain him.
"
As student leaders, we have clearly seen the work that Chancellor Carruthers has done for the students of New Mexico State University. As the former governor of New Mexico, past Dean of the College of Business, and the first Aggie alum to hold the position of NMSU President, Dr. Carruthers has earned the respect of legislators, community members, faculty, and students alike. Whether it is on campus or on Twitter, Chancellor Carruthers goes out of his way to interact with students and listen to their concerns.
We believe that consistent leadership is key to a university's growth and success. Chancellor Carruthers is a valued member of the NMSU community who has led us through difficult times while continuing to encourage student achievement and discovery. With an over 10 percent increase in freshman enrollment, it seems that NMSU is turning the corner, but there is still much work to be done. We believe Chancellor Carruthers is more than capable of continuing the progress he has helped create. We ask the regents to strongly consider extending his contract until 2020.
Whatever the Board of Regents decides, we request that the decision is fully explained to the students of NMSU. We look forward to continuing to partner with the regents and Chancellor Carruthers to better serve all Aggies."
Prieto can be reached at [email protected] while Morrow can be reached at [email protected]
Continue to follow The Round Up for continued coverage of the Carruthers situation and how it may unfold going forward.
Also, be sure to vote in The Round Up's newest poll regarding your opinion on the future of the President of the University.

Hang on for a minute...we're trying to find some more stories you might like.