Atkinson, Aggies come up short in women's basketball season opener
Hang on for a minute...we're trying to find some more stories you might like.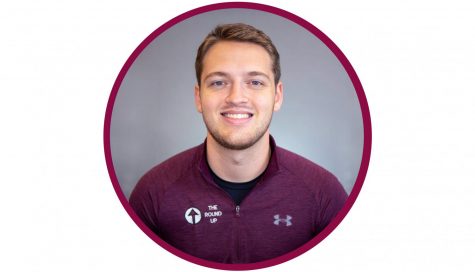 More stories from James Martin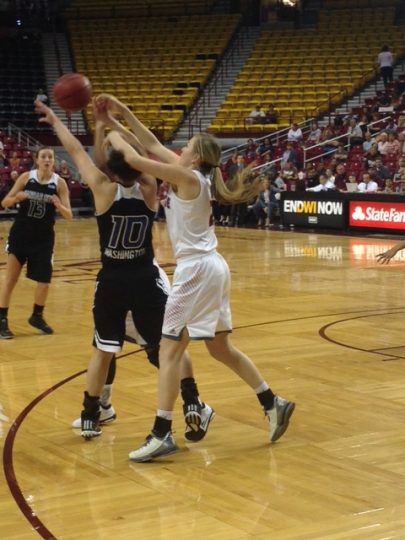 Despite a strong third quarter push, the New Mexico State women's basketball team drops their season opener against Western Michigan 64-55 in Head Coach Brooke Atkinson's first game at the helm.
The Aggies trailed for most of the first three quarters of the game, but a comeback looked very much in play after a 13-2 run by NMSU (0-1) in the final three minutes of the third quarter tied the game at 45-45. A pair of Jeneva Toilolo baskets even gave New Mexico State an early lead in the fourth quarter, but 19-6 run by the Broncos to end the game would seal NMSU's fate.
While Atkinson obviously doesn't want to start her head coaching career at New Mexico State with a loss, the former Aggie assistant believes that this game isn't a sign of what's to come for the rest of the year and that all the mistakes made were correctable.
"We can't let one mistake turn to two, to three, to four — they're all very fixable things," Atkinson said. "We have to, as a group, maturely not let things snowball and focus on the next play."
Both teams struggled putting the ball in the basket at an efficient clip throughout the entire game, with NMSU and Western Michigan shooting 19 for 69 (good for 27.5 percent) and 24 for 68 (good for 35.3 percent) from the field respectively. A 7 for 14 fourth quarter from WMU (1-1) was the best shooting period for either team and proved to be the deciding factor in a game where shooting woes seemed to plague everybody on the court.
Junior guard Brooke Salas led the way for NMSU with 15 points on 15 rebounds, with sophomore forward Gia Pack adding 7 points, 9 rebounds and a game-high 4 assists to help New Mexico State's cause.
"I think we're starting to come together a little bit," Salas said when addressing the team finding their footing in a new season under a first-year head coach. "I mean this is our first real game… I think it'll take a little more experience and us to really gel."
The three ball was a huge asset for Western Michigan, with the Broncos drilling seven of their 24 attempts from long range compared to only two threes for the Aggies. NMSU was able to attack the basket and draw fouls though, efficiently converting 15 out of 19 free throws.
NMSU also played well defensively, blocking five shots and stealing the ball seven times. The defense also kept the Aggies in the game despite the bad shooting night, something that Atkinson is very proud of.
"I challenged the team to form an identity defensively and they did a good job doing that — I thought our defense kept us in the game," Atkinson said. "It's just about not shooting yourself in the foot going forward. I don't think that they really took over, our problems were just self-inflected."
Atkinson will look to pick up her first win as head coach as the Aggies take on UT-Permian Basin Tuesday night at the Pan American Center.

Hang on for a minute...we're trying to find some more stories you might like.
About the Writer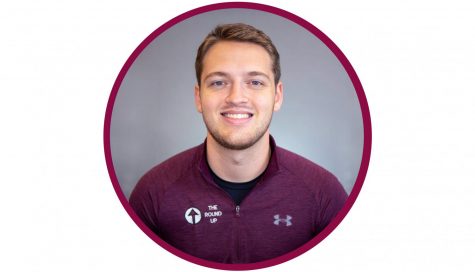 James Martin, Sports Editor
A Las Cruces native, James Martin enters his third year at The Round Up and first as assistant editor. The junior loves Minecraft and good vibes...