ASNMSU to host first event with alcohol
Hang on for a minute...we're trying to find some more stories you might like.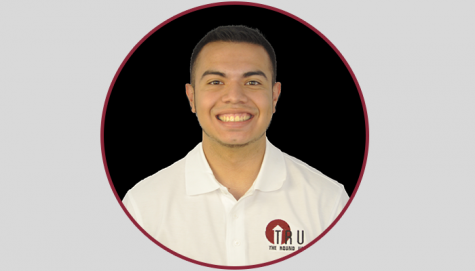 More stories from Albert Luna
New Mexico State University's student government, ASNMSU, will host an event this Thursday afternoon in Corbett Center Student Union that will include the sale of alcohol to students.
The event, labeled "Pete's Party" by the association, is considered to be the first event that ASNMSU has sponsored in which alcohol will be served. It will take place at 'Aggie Alley' which is the outdoor patio in Corbett Center outside of Taos restaurant.
One of the main driving forces in putting this event together is current ASNMSU President Kevin Prieto.
"We [ASNMSU] are not really pro-alcohol, we are pro students – we want to give the students what they want," Prieto told The Round Up on Tuesday.
"We want to call it how it is – a lot of students enjoy consuming alcohol when they go to parties regardless," Prieto said. "We want to give them a safer route to do it instead."
The event is aimed and being promoted currently as a 'relaxer' for students before finals week and, as Prieto says, an opportunity for students to "relax when they get off work or school."
"We are not really trying to promote this as a drinking event, but instead as something that students can go relax and alcohol happens to be included," Prieto said.
Due to limited space capacity in the patio, there will only be 80 students admitted into the event. Anyone who is of legal drinking age will be given a bracelet to designate they can purchase alcoholic beverages.
ASNMSU regularly has held events in the past such as their outdoor concert in August that saw the Ying-Yang Twins come to campus and also regularly participates in tailgates for football games – however, they have never supplied alcohol at these events.
"I thought, how can we incorporate this license for liquor also with something that the students may want," Prieto said. "Students like activities such as the games we do, but we have been missing that aspect [alcohol] – but now we have it."
The license Prieto is referring to is a liquor license that was acquired for Corbett Center just under a year ago now that permits the sale of alcohol on the premises. Currently, the only avenues this is being utilized is when Corbett Center is host to a wedding or large party that is an option for these types of events.
However, it is also important to note that the type of liquor license that Corbett has is a restricted type and can only include the sale of beer and wines but not actual hard liquor contrary to the name of its permit.
For Pete's Party, Sodexo will be the ones that will be offering their services in the form of selling snacks and the alcoholic beverages.
"They get the alcohol for us and they help serve it and help market that for us," Prieto said regarding Sodexo.
Prieto says that due to contract limitations with the University, the type and choices of beers and wines for the day could be limited.
The trend is the latest in a line of events by ASNMSU to take a what some may say is a leaner stance towards alcohol and safety for drinking.
In September, the student government added a shuttle to the Westside of El Paso, dubbed the "Cincinnati Street" route in which every Thursday night, ASNMSU provides a shuttle in the form of a Crimson Coach bus to transport students to and from the main bar scene area in El Paso right next to UTEP. There is also a bus transport that takes students to and from the Little Bit of Texas bar in El Paso, as well.
Additionally, one year ago, ASNMSU's Senate passed legislation that allowed for use of the currently vacated 'Aggie Underground' space in Corbett Center to be transformed into a venue for students to be able to purchase alcoholic drinks.
"Instead of giving a full run at the Pub [that was passed by Senate], why invest in something that we are so unsure of yet," Prieto said. "There is a lot of people that are against it, but why not test the waters with this event [on Thursday] and see if there is a student need there."
The event begins at 5 P.M. and will conclude sometime after 7 P.M. on Thursday evening.

Hang on for a minute...we're trying to find some more stories you might like.
About the Writer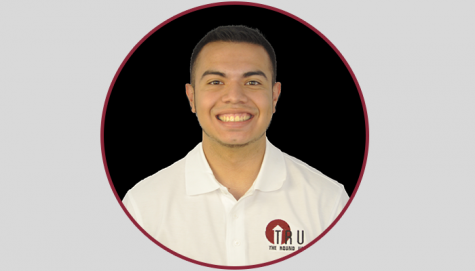 Albert Luna, Editor-in-Chief
Albert is in his second year as the Editor-in-Chief and third year overall working for The Round Up. Originally from El Paso, Texas, Luna brings to the table years of experience in journalism, including working as the Head of Content for the NBA columns at ESPN El Paso. He was also heavily involved with his high school newspaper, Eastwood's Sabre, which he credits as the primary influence which led to his interest in journalism. Upon coming to NMSU, Luna was quickly brought on to The Round Up as a staff writer, being promoted to Sports Editor shortly thereafter. Luna, a senior, is double majoring in Finance and Government with a couple minors as well. When he is not working or in class, Albert likes to play the latest game of NBA 2K or Madden, help out with CRU, an on-campus ministry group, or watch his beloved Dallas Mavericks. Luna wants nothing more than to see The Round Up succeed this year. He is confident that this year's entirely new product will serve the most important consumers, the students, in the best ways possible.