In final 'State of the State' Governor Martinez neglects higher education
Hang on for a minute...we're trying to find some more stories you might like.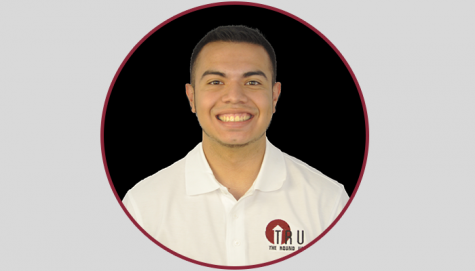 More stories from Albert Luna
After jokingly telling state lawmakers the only reason she was delivering her final state of the state address to them was because many of them had sued her, Governor Susana Martinez went essentially another year without solutions. The annual address, which this year was interrupted just before it started by multiple groups of protestors, lasted nearly an hour on Tuesday, January 16, yet lacked a topic that the Governor had received much criticism for over the past years of being in office: higher education.
Governor Martinez did address some requests to change many of the provisions in place for public schools, specifically school safety improvements in wake of last year's high school shooting in Aztec, New Mexico. Additionally, she also called for school districts to be held more accountable with their individual schools, specifically in the Albuquerque area where one in three school are given an "F" grade by the state overall.
Despite these calls to action on the school district level, Martinez missed a big opportunity to address the need to lawmakers to not neglect higher education funding as well. In the last three years, Universities across the state have seen a decline in their funding from the state as New Mexico has seen oil and gas revenues plummet. As a result, NMSU was no exception, seeing as high as a $12.1 million cut in the summer of 2016 which saw the elimination of over 100 positions at the University. Additionally, NMSU was also forced to cut some academic minors, the employee health center, and the Equestrian team, among other expenses.
However, the state has rebounded with oil and gas revenue up from a year ago and, to Martinez's credit, a stronger state reserve of almost 10% of total tax revenue being established as a "rainy day fund" in the case of another economic collapse. Martinez said during Tuesday's speech that she expects a $330 million budget surplus in the coming year (although there is speculation on the exact number).
Yet, despite all of the reporting of these financial numbers and calls to fix the public schools, still no mention of what to do with the state's Universities. When looking at the last few years, Martinez has consistently drawn criticism for the handling of her duties to Universities as Governor, such as being late to nominate a new student regent for NMSU's board of Regents or not throwing her support behind NMSU Chancellor Garrey Carruthers when the Board of Regents decided not to renew his contract for two more years.
Martinez had been rumored to have interest to return home to Dona Ana County and possibly angle herself to become the NMSU Chancellor after her time in office is up at the end of this year, yet she shot down those rumors in late 2017.
Additionally, these Universities across the state, which are amongst the top employers in each of the cities they are in, have been left with a budget that might not see drastic cuts compared to previous years, but also will likely not see the same amount of financial increases that would put them back to where they once were even three years ago.
During a time when Martinez could have called on lawmakers to not forget about higher education in the state and make sure to put a fraction of this budget surplus not just back to taxpayers but back to students, she failed to mention it.
If there is one University in the State that can drastically benefit from this financial increase, it is NMSU, given they already receive a fraction of state funding compared to UNM in Albuquerque and, at least recently, have shown they can manage these limited funds in ways that can stretch their dollar a bit more, it brings up an interesting point. Why shy away from challenging lawmakers on higher education during a time that New Mexico needs these instantiations to prosper more than ever to drive the same economic growth Governor Martinez continually keeps insisting is possible.
This business will take college-educated New Mexicans to drive them – and it needs to start from the state budget downward towards higher education.

Hang on for a minute...we're trying to find some more stories you might like.
About the Writer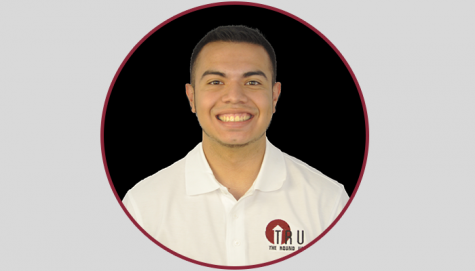 Albert Luna, Editor-in-Chief
Albert is in his second year as the Editor-in-Chief and third year overall working for The Round Up. Originally from El Paso, Texas, Luna brings to...