Award-winning author Che Gossett speaks at NMSU on challenging oppression
Hang on for a minute...we're trying to find some more stories you might like.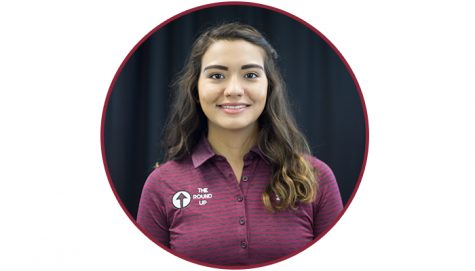 More stories from Cassidy Kuester
Che Gossett, an award-winning author, was on the campus of New Mexico State University on Monday evening to speak to a crowd of approximately 60 people at Corbett Auditorium by LGBT Programs in partnership with the Campus Health Center to discuss the challenges that people who apart of the LGBT community face on college campuses.
Che Gossett is a Rutgers University student and recipient of the 2014 Gloria E. Anzaldua Award, which honors independent scholars in their work regarding race, gender, queer and feminist theory.
Gossett has been the recipient of many other awards including a Radcliffe research grant from Harvard University and the 2014 Sylvia Rivera Award in Transgender Studies from the Center for Gay and Lesbian Studies at the City University of New York and many others.
She is also a published author, soon releasing her first book, "Blackness, the Beast, and the Non-Sovereign".
"Having Che speak is part of a larger platform for a revolution at NMSU for our trans students and faculty that includes policy changes like preferred name and gender inclusive housing. We're representing various facets of trans identity and Che's work on intersecting race and gender really speaks to that," said Zooey Sophia Pook, director of LGBT programs at New Mexico State University.
Gossett spoke on the intersections of race and gender and how to challenge oppression in a talk entitled "Abolition and Ending the Grammars of Capture," highlighting the treatment of trans people in prison and schooling systems.
She hoped to instill critical thinking surrounding issues of gender, sexuality and race as not things that are separate but are inextricably interwoven. "we have to think about how challenging the forces are that police and criminalize gender, these are oppressive times. We're trying to create more social justice for all of us," said Gossett.
Vibianno Gonzalez, the president of both the Gender Diverse Aggies and the AGgays student groups at NMSU was excited to see so many of his peers show up for the presentation. "It's rare for a scholarly event that we get an almost full auditorium.
It goes to show how much people really want to have the language to speak about issues and want to see more of it. This is an instrumental part of learning how to be active and make a difference. Now a lot of people have heard about it and know how they can make a difference," said Gonzalez.
The crowd reached more than 60, ranging from students to professors and LGBT club members, all enamored by the impassioned and provocative style of Che Gossett who spoke on issues not often given a platform, according to Gonzalez.
"Being able to hear from someone who is familiar with our issues really helps solidify and elevate trans folks of color who have been erased from so many things and so there's a lot of healing too that happens with stuff like this, not only learning about our history but hearing it from a voice that is familiar with it and has a lot of identities that intersect and overlap with ours," Gonzalez said.
Hang on for a minute...we're trying to find some more stories you might like.
About the Writer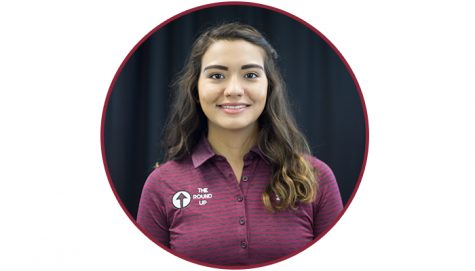 Cassidy Kuester, Director of Multimedia
Cassidy Kuester enters her second year at the Round Up and her first as the Multimedia Editor. In her first year, Cassidy reported on a plethora of subjects...