VEX Robotics Competition State Championship challenges New Mexico students
Hang on for a minute...we're trying to find some more stories you might like.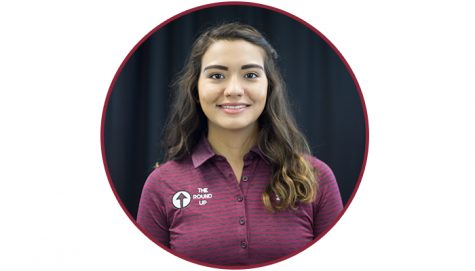 More stories from Cassidy Kuester
The VEX robotic state tournament convened on Saturday at the James Delamater Activity Center with qualification matches battled out between 56 teams of elementary to high school students from across New Mexico as they put their designs to the test.
New Mexico State and the College of Engineering has hosted the VEX Robotics competition for the last four years and aims to connect students, mentors, and schools in the community with successful and engaging technology-based programs.
This year the championship consisted of two competitive levels: VEX IQ, intended for elementary and middle schools, and the high school level VEX VRC. The event was open to all public, private, homeschool, and community teams from across the state.
STEM outreach at NMSU aims to highlight it's engineering programs to students in an appeal to attract more young people to the profession. Our world today is already heavily dominated by software; our phones, computers, and even our cars are all powered by code.
According to the article "Why every child should learn to code" written in The Guardian, "[coding] is the language of our world. In the future, not knowing the language of computers will be as challenging as being illiterate or innumerate are today".
Ester Gonzalez, the program manager of the Engineering department and of the VEX event, echoed this mission. "This is just one of many programs that we have in the communities that we support and with this, we hope to bring awareness to the College of Engineering but also to the various fields of STEM to our young students," Gonzalez said.
Christopher Mazon, a Junior at Gallup High School, hoped that his team would place much higher than they did last year. Mazon was confident his team would do much better this year with the experience they've gotten from previous competitions.
"It's our second year competing, and I think coming here and participating actually gives us more experience and tells us what we need to improve on. That helps us a lot more than anything," Mazon said.
Prina Patel, also a Junior at Gallup High School, explained how they improved upon their robotic designs based on what they could have done better on in the past. She demonstrated their robot, which they built in a day using the VEX robotics kit after their initial design wasn't as reliable as they wanted it to be.
"We competed in Albuquerque before this and after we competed there we were able to come back with a whole new robot and we're hoping it'll do better than our last design," Patel said. She was confident that the robot would get through the matches with help from her team.
The rules of the competition were straightforward according to Mazon. "We have to stack the yellow cones onto the stationary goals and the mobile goals and you get points for having higher stacks. If you push the mobile goals to higher scoring zones your cones are worth more points each," he explained.
Bryan Limbaugh, a freshman attending St. Pius X high school in Albuquerque, hoped that his team could qualify for the world championship. He knew it would be a challenge, but he was excited nonetheless.
One of the toughest aspects of the competition according to Limbaugh was the autonomous section, he said, "you have to program the robot to complete a task by itself with no one controlling it. It has to be coded so it's very difficult without sensors, at that point you're just kind of guessing and adjusting the math".
The 56 teams battled to get the opportunity to compete in the VEX World Championship sponsored by the likes of NASA and Google just to name a few. Only 5 teams from each category will advance to the finals. The World Championship will begin on May 24 in Louisville, Kentucky with several teams from New Mexico representing and hopefully bringing home a trophy.
Hang on for a minute...we're trying to find some more stories you might like.
About the Writer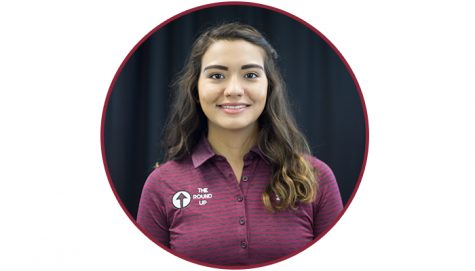 Cassidy Kuester, Director of Multimedia
Cassidy Kuester enters her second year at the Round Up and her first as the Multimedia Editor. In her first year, Cassidy reported on a plethora of subjects...