NMSU's rugby teams set to begin 2018 season
Hang on for a minute...we're trying to find some more stories you might like.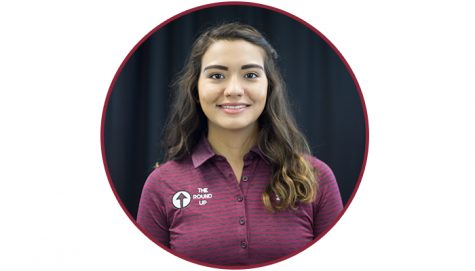 More stories from Cassidy Kuester
Practices began for the New Mexico State men's and women's rugby football club in January with a mission to encourage more to play the sport. The NMSU rugby team was established in 1976 and has competed with teams across the state for 42 years.
The men and women's "Chile" rugby teams are built upon a foundation of character building and team camaraderie according to men's head coach, Justin Karrenberg.
"It's not only about playing sports; it's also about getting our student-athletes to be comprehensive students and individuals. It's a lot bigger than that," Karrenberg said.
Rugby is an outlet for student-athletes to be physical and creative, and Karrenberg believes that is a critical source of the good values his players attain. He urges those who are hesitant to try rugby to know that it is more than just a game, and anyone could play.
Rugby initially invented in the United Kingdom, is a unique sport that is somewhere between basketball and soccer. It is similar to American Football, though it lacks the protective padding. Put simply the rules are "pass backward, run forward and hit hard," according to Karrenberg. He also described it as a game of "tackle chess," as it can be much more complex and thought out.
"You can be the biggest most physical team, but if you don't know the game and aren't smart in the plays you make you're not going to win. It's about working as a team," Karrenberg said.
Rugby is played two ways: sevens, which is fast-paced and rigorous with two seven-minute halves and seven players on each team; and the traditional 15's, comprised of two grueling 40-minute halves with fifteen players on each side.
Angelique Chavez, President of the Lady Chiles Rugby Football Club, has been playing rugby for nine years and said she is excited for the season to begin.
"It's definitely a unique sport. When people ask me what Rugby is, I have a really hard time describing it. But it's a lot of fun and it's much different than other sports, I think because it's more of a community than anything else," Chavez said.
The Lady Chiles currently have fifteen girls on their roster, however, Chavez hopes that they can build a larger team of 20 to 25. She said they are constantly recruiting on campus and girls of any skill level can join.
Both the men and women's teams get a chance to compete with teams across New Mexico. However, on March 2, they will have the opportunity to play against teams from all over the world in Las Vegas for the USA Seven's Tournament. Coach Karrenberg believes it will be a good experience for his team to see high-quality international rugby teams play.
Chavez said, "It's our kick-off tournament and it's really cool to get a chance to play in Vegas with international teams. Last year we actually made it to the semifinals."
The Rugby teams rely heavily on donations by donors and alumni since it is a club sport and not a collegiate sponsored team. The team has multiple fundraisers throughout the year from bake sales to raffles, Chaves said.
Dustin Holta, a player on the men's team, urged students to give Rugby a chance. "Anyone on campus who likes to play football or wrestling, or any sport for that matter, Rugby is a super easy transition and super fun. Come down and get a good workout and have fun," Holta said.
To learn more
Hang on for a minute...we're trying to find some more stories you might like.
About the Writer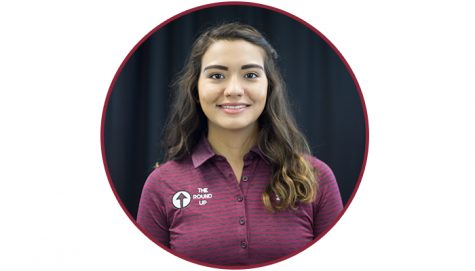 Cassidy Kuester, Director of Multimedia
Cassidy Kuester enters her second year at the Round Up and her first as the Multimedia Editor. In her first year, Cassidy reported on a plethora of subjects...