ASNMSU and Organ Mountain Outfitters bring scavenger hunt to campus
Hang on for a minute...we're trying to find some more stories you might like.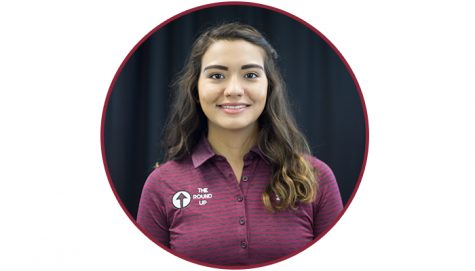 More stories from Cassidy Kuester
The Associated Students of New Mexico State University will be partnering with Organ Mountain Outfitters for a campus scavenger hunt on Wednesday, February 21, to give away a backpack with a $50 gift card to the store.
The search will go from 9:35 a.m to 5:00 p.m and the search radius will encompass the entire campus. Both ASNMSU and Organ Mountain Outfitters will be giving out one hint to students on the whereabouts of the backpack, according to Luis Terrazas, the ASNMSU Director of Public Relations.
"We're really focused on collaborating with local businesses, like offering discounts to stores such as Organ Mountain Outfitters to students. We're hoping this event will push more partnerships with that business and awareness for those discounts available to students," Terrazas said, adding that a full list of discounts for students can be found on the ASNMSU website.
Chris Lang created Organ Mountain Outfitters in his garage with his wife and two children, first appearing as a booth at the Downtown Las Cruces Farmers Market. Lang eventually expanded into a storefront Downtown, staying close to his roots. The store is located at 535 Main Street and NMSU students receive a 10% discount.
Lang's goal in creating OMO was to help bring the community together and give back at the same time. Chris Lang donates a portion of his earning to the Las Cruces Public Schools and the reduced lunch program. Two dollars of every product sold by Lang is given back to feed low-income students. In November 2017, Chris Lang was honored at an LCPS board meeting for over $20,000 in donations and over 50,000 lunches given to the community.
"What's really great is that we really support our community and encourage people to be outside. We want to raise awareness of the beautiful mountains we have here, but also just let people know that with every purchase we donate a lunch to the Las Cruces Public Schools," Lang said.
Organ Mountain Outfitters was made possible with the support of the community. Lang said his success has been with local schools and NMSU students and he is always looking for ways to give back.
If the scavenger hunt goes well, Luis Terrazas is hoping it will spur continued business with OMO. "What I'd really like is to possibly collaborate with them and create an NMSU t-shirt that, like their merchandise that benefits the Las Cruces Public schools, will benefit the Aggie Cupboard," Terrazas said.
Lang also expressed interest in a possible Organ Mountain and NMSU t-shirt collaboration, he said"that is something that they have discussed, I have to sit down with them and iron out the details but that is definitely something we would love to be a part of."
As for the scavenger hunt, Lang said, "there will be lots of fun goodies in the backpack as well as the $50 gift card." So students should keep a look out on their walks to class this Wednesday as well as for the hint given by ASNMSU and OMO.
Hang on for a minute...we're trying to find some more stories you might like.
About the Writer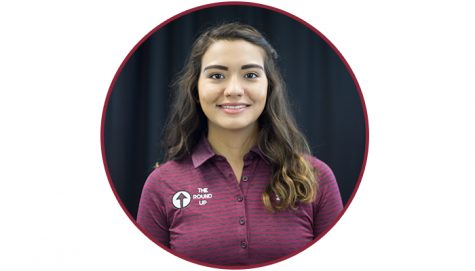 Cassidy Kuester, Director of Multimedia
Cassidy Kuester enters her second year at the Round Up and her first as the Multimedia Editor. In her first year, Cassidy reported on a plethora of subjects...