Sprouts Grocery Store opens new Las Cruces location
Hang on for a minute...we're trying to find some more stories you might like.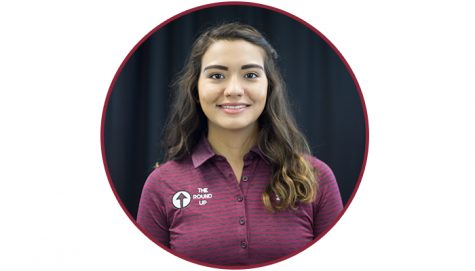 More stories from Cassidy Kuester
The Sprouts Farmers Market cut the ribbon on Wednesday morning with a crowd of over 300 people eager to get inside and take advantage of the stores natural selections.
The first 200 shoppers who got inside at 7:00 a.m. for the stores official opening were rewarded with a 20% off coupon for their entire purchase.
Sprouts announced it would open nine new stores in October 2017, with one at 2350 E. Lohman Ave., in the former Hastings location. With the opening of the store in Las Cruces, 120 new jobs were created.
Sprouts Farmers Market will supply the people of Las Cruces with fresh, healthy foods including produce, meat and seafood, bulk foods, dairy, vitamins and supplements. The grocery store also includes a deli with freshly prepared entrees and sides, and a bakery. Sprouts is full of thousands of natural, organic and gluten-free groceries.
"We offer such a wide variety of healthy choices and we also give better pricing compared to other retailers," Gilbert Melendrez, the store manager of Sprouts, said, "One of the biggest things that I'm proud to do is to be able to offer that to the community."
Other stores that offer organic, gluten free, or specialty foods are much more expensive compared to Sprouts. In the past if people wanted to shop at Sprouts, they would have to drive to El Paso.
"Granted El Paso is pretty close by, but it is better for the community that its right here now so they don't have to travel over there," Melendrez said. "So many people who have come in today have told me they're grateful they don't have to make that trip now."
For people like Ruthie Udero Ortiz, who suffer from a gluten intolerance called Celiac disease, the gluten-free selection at Sprouts will drastically improve the way she shops and eats.
"I've gone to other organic stores in Cruces but their gluten free foods are very expensive," Ortiz said. "People have told me to go to Sprouts because they have better deals but when it was just in El Paso I couldn't have the time to drive all the way over there."
When Ortiz learned she had Celiac disease, it was hard for her to make sure what she was eating was okay for her body because almost everything contains gluten. She always reads the labels on foods and cooks at home to ensure that there's no contamination of her food. According to Ortiz, with Sprouts coming to Las Cruces it will be much easier for her to ensure that she can eat with more variety as well as safely.
"it's exciting that [Sprouts] is going to be here now because it's been tough, other stores don't have that much and now I get to shop in a place that has an entire isle full of gluten free products. There's finally going to be more available for me to eat," Ortiz said.
Melendrez believes that Sprouts will be able to effectively compete against other grocery stores because they carry such a wide selectin of foods. Their produce selection alone is much larger than other big chains like Walmart or Albertson.
"That's one of the biggest questions I've has from customers, 'Can I shop at your store entirely?'. In other words, would they have to go to another store to find certain things. But we have everything, we have toiletries, we have it all and again, at more affordable prices," Melendrez said.
Morgan Walker, the Dairy Department Manager at Sprouts, believes that Sprouts has a more relaxing atmosphere than other grocery stores that are more crowded. He also said their customer service is what makes customers want to come back.
"It's not like corporate America you know? I've been there done that. [Sprouts] is great, way more variety, produce has 300 more items I think than a regular grocery store. I mean that alone is great. It's healthier and cheaper so that's better for people," Walker said.
"We're glad to be here, I encourage college students [at NMSU] who want healthier choices and who live on a budget to come to Sprouts because it's more accessible for them now," Melendrez said.

Hang on for a minute...we're trying to find some more stories you might like.
About the Writer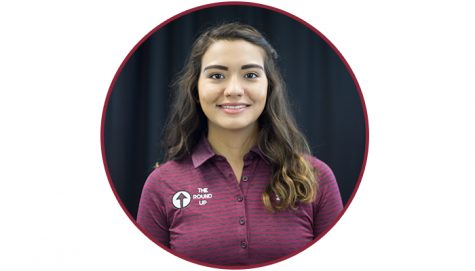 Cassidy Kuester, Director of Multimedia
Cassidy Kuester enters her second year at the Round Up and her first as the Multimedia Editor. In her first year, Cassidy reported on a plethora of subjects...