Spring break nears for NMSU
Hang on for a minute...we're trying to find some more stories you might like.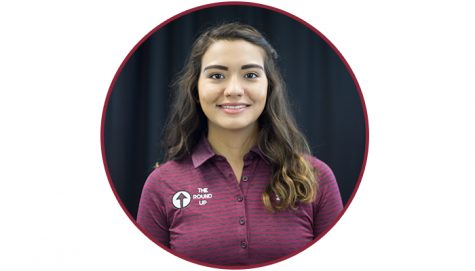 More stories from Cassidy Kuester
Spring break begins at the end of this week and many NMSU students are ready and eager for a week off from the stresses of classes to go out of town and even out of the country.
The break will go from March 19-23 and including weekend, students will have a total of nine days off from school. It might be a welcome pause from midterms and homework for many students.
Suzanne Gabrentina, a junior at NMSU, will be travelling to Costa Rica with the nursing program for spring break to volunteer at clinics and medical centers and will receive credits for the philanthropic trip.
"I'm excited, but I don't know Spanish so that will be interesting. I got an app to help me learn though so hopefully that will help," Gabrentina said. "This spring break is going to be fun because I don't usually do anything for break"
Other students may not be leaving the country, or doing anything interesting.
Junior Rebecca Camacho explained, "I have to get surgery over spring break actually, for my mouth. So, I'm pretty much going to be bed ridden for break. Can't say I'm too excited for it."
While some students will travel international, others will take a trip a little closer to home. Freshman Sidney Sammons said she is eager to get away from Las Cruces for a few days.
"I'm taking a road trip with my best friend and my girlfriend to San Antonio to see my family," Sammons said. "I'm excited to get a chance to explore San Antonio and Austin and this is going to be a nice little break from school."
With some students traveling, others may want to get ahead on assignments to have a fully care free break. One student said she hopes to get a head start on homework so she does not have to worry about it over break.
"I hope I can get everything done by Wednesday so that way I can just relax and focus on packing for my trip to California," Kristen Davis, a Junior at NMSU, said.
The statistics portal, Statista, conducted a poll in 2017 of college students in the U.S. on their plans for spring break. Nearly 30 percent of the respondents said they would be working over spring break and only 18 percent said they would be going on a vacation.
The stereotype of rowdy college kids partying in Cancun or in Mexico isn't always the case for many students, and as evident by the poll. A quarter of people do not have plans for spring break at all.
One thing may be certain, for many NMSU students spring break will be a welcome time for winding down and getting a hiatus from the daily workload of college.
Hang on for a minute...we're trying to find some more stories you might like.
About the Writer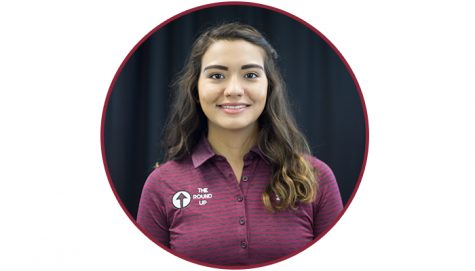 Cassidy Kuester, Director of Multimedia
Cassidy Kuester enters her second year at the Round Up and her first as the Multimedia Editor. In her first year, Cassidy reported on a plethora of subjects...