Attorney General Jeff Sessions addresses border issues in visit to Las Cruces
Hang on for a minute...we're trying to find some more stories you might like.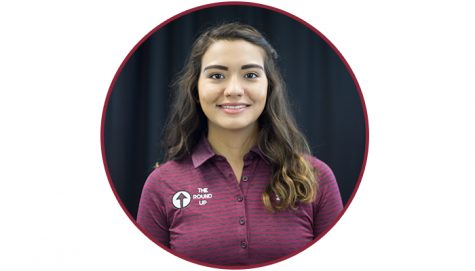 More stories from Cassidy Kuester
The Southwestern Border Sheriff's Coalition Annual Spring Meeting was host to Attorney General Jeff Sessions on Wednesday afternoon, where he addressed border issues to a crowd of sheriffs, border patrol agents and military personnel.
The Sheriff's Coalition is made up of 31 counties that line the U.S.- Mexico border from California, Arizona, New Mexico and Texas. The Coalition aids sheriffs whose counties are situated within 25 miles of the border. The group includes Dona Ana county.
The annual conference was visited by a sitting attorney general, who heads the Department of Justice, for the first time in the coalitions history.
Jeff Sessions was appointed to the position by President Donald Trump after he was elected in 2016. Session's position as the Attorney General has been uncertain recently with President Trump often attacking Sessions on Twitter for recusing himself from the Mueller Russian investigation.
In Session's 30-minute speech, he stressed the need to strengthen the border to hinder the drug flow from Mexico to the U.S. He relayed startling statistics on drug related deaths, 65,000 alone died in 2016 from drug overdoses, and Sessions believes this has much to do with the Mexican border.
"A 2,000-mile border leaves this country vulnerable to transnational criminal organizations like drug cartels, violent street gangs like MS-13, human traffickers, and other criminals who bring drugs, guns, and gang violence into our communities," Sessions said.
Sessions echoed the need for a border wall, a policy Trump championed from the beginning of his campaign. The wall has been largely unpopular and is still on the back burner of congressional approval. Sessions blamed congress for the delay and his agitation with the disapproval of the border wall was evident.
According to Sessions, the most dangerous drugs seen in the U.S including heroin, cocaine, methamphetamine and fentanyl, come directly from across the border.
"The lack of a wall on the southern border is an open invitation to illegal border crossings," Sessions explained. "The failure of Congress to move on the wall and to take other necessary steps is sending a message of irresolution and uncertainty."
His speech comes after President Trump called for the National Guard to be deployed to the border. New Mexico has committed 88 troops so far and Arizona and Texas have also sent troops.
Sessions has often been a controversial figure in American politics, and New Mexico Representative Bill McCamley believes that Sessions is not only divisive but dangerous.
"I don't know why he [came] here," McCamley said, who has been vocan about his differences with policies set forth by the Trump Administration. "The job of the Attorney General is to really examine high crime areas and we are not at all. There's been a drop in illegal immigration, it's the lowest since 1971."
El Paso, which shares a border with Ciudad Juarez, has consistently ranked among the safest cities of its size in the U.S., which warrants some recognition according to McCamley.
"[Sessions] seems to just want to put a lot more guns on the border. In fact, when he came to El Paso last year, he referred to us [the border] as a warzone, which is totally off base," McCamley said. "For those of us who live here, we know that this is not the case."
McCamley said that a lot of the messaging coming from Trump and Sessions is focused on solely riling up their base and playing on their fears and angers, instead of dealing with real problems.
McCamley, who is running for State Auditor in this year's midterm election, urged NMSU students to register and vote in elections, not just for presidential but state elections as well. He said it was imperative for young people to vote if they wish to see the change they have been waiting for, and this midterm year is an especially important one.
Hang on for a minute...we're trying to find some more stories you might like.
About the Writer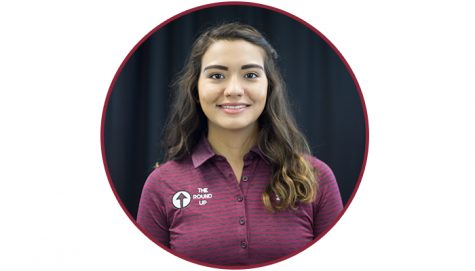 Cassidy Kuester, Director of Multimedia
Cassidy Kuester enters her second year at the Round Up and her first as the Multimedia Editor. In her first year, Cassidy reported on a plethora of subjects...