Internship program offers guidance to high school students
Hang on for a minute...we're trying to find some more stories you might like.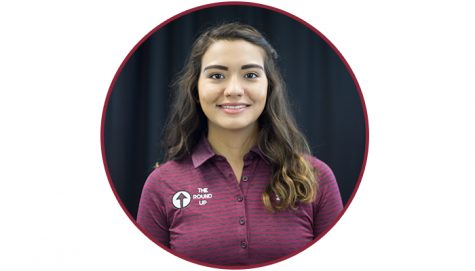 More stories from Cassidy Kuester
The Cyber Infrastructure – Training and Mentoring internship program prepares young seniors or juniors in high school who are seeking STEM careers in college with technical training and career mentoring.
Las Cruces Public School students can apply through an Excel program, which pairs them with a job for the semester, and are assigned to the NMSU Computer Center as their job site.
They receive technical training from IT professionals and career guidance from an experienced career coach in their chosen field.
The program has a dual-pathway for the students to learn technical skills that are generically applicable to all degrees, and more specific IT training for their explicit interests. At the same time, the students focus on their career goals, looking at various jobs and how people typically are able to land those jobs.
The goal is to put students on track for their career interest and lead them on a road to success, according to Dr. Brian Ormand, the project manager for CI-TraM.
"We have 20 plus professors in all different disciplines; engineering, sciences, mathematics and many more. And they are invested. They want to meet and teach these students something important that they can take away from this experience," Ormand explained.
Not only do these mentors train their students in their chosen fields, but they also teach them how to communicate and network within their workplace and even while they are at college.
The students create and update their resumes throughout their tenure in CI-TraM, adding new skills as they learn them along the way. Ormand said that they also create business cards with a scannable QR code for interested employers to view their e-portfolio online.
According to Dr. Diana Dugas, the Primary Investigator (PI) of the grant that funds the program, the students learn social skills in addition to technical skills.
"It's important for our more introverted students to learn how to make all these connections. One of the things we have our interns do is to go out and meet people who are currently in their area of interest," Dugas explained.
If the interns decide to attend NMSU, then they already know some of their professors and can feel more comfortable in their settings, Dugas said.
The interns participate in workshops and are able to engage with specific faculty members that specialize in their chosen professions. Ormand explained that the students then become accountable to those professors for work projects.
"We want them to take better advantage of the faculty members they have at their disposal. A lot of time students don't realize that when you have the opportunity to be in front of somebody who has a stake in your future, you should want to put your best foot forward," Ormand said.
By garnering information from the resources, the students have access to, they have the ability to network and make connections with people who could potentially help them in the future when they become working professionals.
This semester the program has taken on twenty interns, but according to Dugas there are hopes for it to grow in the next few years.
"We think that the program will be able to expand in the future as we gain more connections. We're hoping to get upwards of 40 to 50 students next year," Dugas said.
Sydney Fossberg, a senior at Mayfield High School currently interning with CI-TraM, said that though she has never been very adept with computers, she learned valuable skills that she can take away into her education and her career.
"I definitely think that this experience has made me readier for college, since its made me experience a lot of aspects of college life that I otherwise wouldn't have really thought of," Fossberg said.
The program prepares students to follow their dreams in the STEM field by offering training and mentoring. According to Fossberg, it is highly recommended for high school students who are considering going into one of those fields.
Hang on for a minute...we're trying to find some more stories you might like.
About the Writer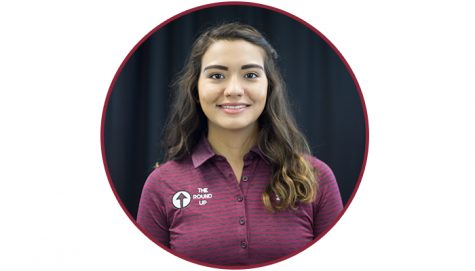 Cassidy Kuester, Director of Multimedia
Cassidy Kuester enters her second year at the Round Up and her first as the Multimedia Editor. In her first year, Cassidy reported on a plethora of subjects...