NMSU leadership announces organizational restructuring
Hang on for a minute...we're trying to find some more stories you might like.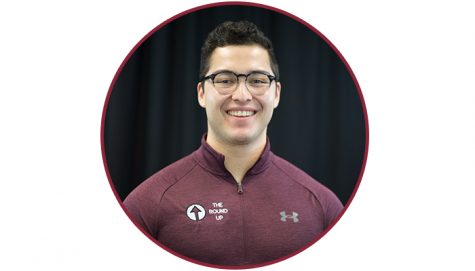 More stories from Derek Gonzales
New Mexico State University Chancellor Dan Arvizu and President John Floros held a meeting Tuesday afternoon inside NMSU's Atkinson Recital Hall to inform faculty and staff of a new organizational design centered on improving the University.
Arvizu outlined three main points that will be the emphasis the University has going forward – improving student success, elevating research and creativity and amplifying outreach and economic development.
"This organizational structure will be the tool that we use that helps us where we are trying to go," Arvizu said. "What is going to guide us are the strategic objectives and priorities that we have for the institution. We are all big fans of form follows function so we are going to start with what can we accomplish that can help us achieve those goals."
Arvizu will report directly to NMSU's Board of Regents as he oversees the NMSU system that includes campuses in Carlsbad, Alamogordo, Grants, and Dona Ana Branch Community College. Floros will lead main campus and will report to Arvizu. Former Chancellor Garrey Carruthers was both the chancellor and president of the University.
Some of the positions that will report to Floros include the Athletic Director, Human Resources, Safety and Security, University Communications and Institutional Analysis.
The provost position that was left vacant by Dan Howard will also report to Floros, but Floros did say that they are hoping an interim provost can be named by mid-September and a permanent hire can be made before the next school year at the latest.
"My priority will be this main campus – academic, financial, and otherwise," Floros said. "The provost will be the third in command though this is a position that is currently open. Our first priority is helping the students succeed. How are we going to do this? By putting a lot of different units together."
New positions that are featured in the new organizational restructuring include a Strategic Financial Officer, Chief Marketing Officer, Vice President of Student Success and an Associate Provost for Diversity and Inclusion. None of these new positions will require any additional monies out of the budget that Floros mentioned was currently in the red and will instead come from the restructuring of positions.
An additional college will soon be added to the university. The college will be named "Online Education" and it will allow NMSU to focus its importance and development within its institution.
"At this point, we do not have a concerted method to take our online education to the next level," Floros said. "This new entity will work across the rest of the colleges just like our Honors College and we really feel like this will allow our institution to become a real player in online education."

Hang on for a minute...we're trying to find some more stories you might like.
About the Writer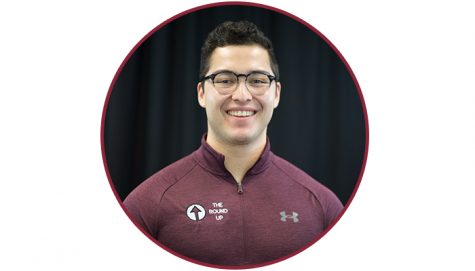 Derek Gonzales, Editor-in-Chief
Derek E. Gonzales enters his third year as an employee of the New Mexico State University Round Up and first as the Editor-in-Chief. The homegrown product...