NMSU administation attempts to move forward in letter to faculty and staff
Hang on for a minute...we're trying to find some more stories you might like.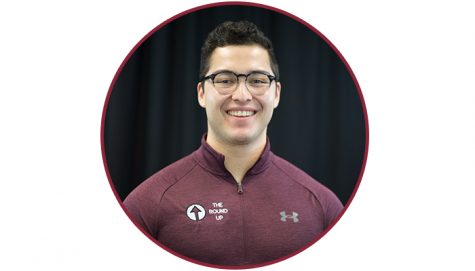 More stories from Derek Gonzales
In the wake of recent events, New Mexico State University Chancellor Dan Arvizu and President John Floros sent out a formal letter Monday afternoon to NMSU faculty and staff, assuring them that the administration has confidence that expenses and budgets will be managed better in the future.
"We're sure many across campus have seen or heard news of our $3.3 million budget deficit due to changes in our scholarship awarding practices," Arvizu began the letter with. "We want to assure everyone, that while we recognize this is a serious issue, we are confident we can bridge this gap by better managing our expenses, keeping our administrative costs at the levels they have been historically, and looking for process improvements this fiscal year, all without a negative impact on our students."
The $3.3 million budget deficit came with a bit of controversy. The NMSU Board of Regents claimed that they were unaware of the full financial impact of a scholarship program that was spearheaded by former chancellor Garrey Carruthers that would eventually swell to now a projected $5.3 million and not the $2 million that had previously disclosed up until last week's announcement.
Carruthers responded to the Board's claims with a statement that was signed off by himself, former Provost Dan Howard and former Vice President of Student Affairs and Enrollment Management Bernadette Montoya that the Regents knew as far back as July 2017 of how costly such a program would be.
Hicks responded to the letter via email and reiterated that the former chancellor "continues his misrepresentation of the facts."
The reality of the situation is that NMSU is now in a $3.3 million and faculty and staff members were concerned of a potential hiring freeze or across the board cuts.
Arvizu did not rule out the possibility of across the board cuts or a hiring freeze going forward, but rather focused on the progress being made across the system.
"There is still much more needed when it comes to enrollment – our primary revenue source as an institution. With our new organizational structure, and a keener focus on student success and retention, we believe we can make substantive progress by next fall.
NMSU ranked 126 in top public schools, tied for 132 in undergraduate engineering programs and tied for 199 undergraduate business programs in a recently-released 2019 National Universities rankings and Arvizu acknowledged what that means for the University.
"Today, U.S. News and World Report reaffirmed that New Mexico State University remains one of the best universities in the country," Arvizu said. "We have kept this status for the past several years because of the efforts of each and every member of our faculty and staff. It's no secret that it is your continued personal commitment and dedication that keeps us in such high regard.
"While NMSU is comprised of a complex set of departments and missions, we are confident that together, we can not only overcome the immediate challenges—we can also move the University forward to seize the many opportunities that are within our collective reach."

Hang on for a minute...we're trying to find some more stories you might like.
About the Writer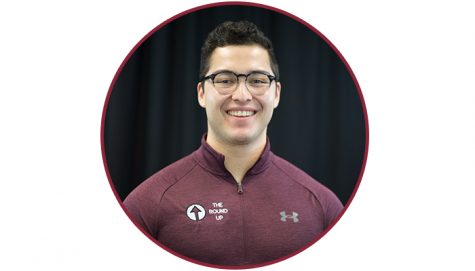 Derek Gonzales, Editor-in-Chief
Derek E. Gonzales enters his third year as an employee of the New Mexico State University Round Up and first as the Editor-in-Chief. The homegrown product...