Column: Saturday's game is another opportunity to show how NMSU athletics does more with less
Hang on for a minute...we're trying to find some more stories you might like.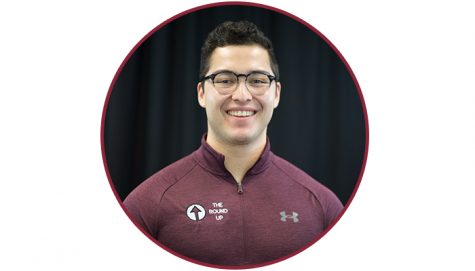 More stories from Derek Gonzales
It is hard to fight the "big brother, little brother" narrative when your athletics department has the budget half the size of the only other Division I university in the state.
That is the reality in the state of New Mexico and a light will be shed on the discrepancies between the two athletic departments again Saturday night when UNM visits NMSU in the 109th edition of the Battle of I-25 at 6 p.m. inside Aggie Memorial Stadium.
It might just be a football game to the average fan – but there is much more at stake than what meets the eye.
It is another opportunity for cash-strapped NMSU to show the spoiled brother up north that more money does not always equal more wins.
The differences between the two football programs can be seen before looking at a document of how much money a coach makes. Just stepping inside Aggie Memorial Stadium's press box, you can find wear-and-tear stains on the roof, broken chairs and swamp cooler air conditioning.
As I overheard a visiting SID say one time upon entering the press box, "this is the worst one I have ever seen and I have been to just about all of them."
Go to Dreamstyle Stadium for a game and their press box is luxurious. It is modern with all the amenities needed to accommodate media members and the suites look great.
The Lobo locker room is currently slated for a $676,400 remodeling despite the fact that four sports were just cut from their athletic department. Of that $676,400, $400,000 will come directly out of the athletic department's budget.
When NMSU got their locker room renovated in 2017, the renovation was privately funded by the Allen family and subsequently named after them. The locker room was in such a dire need for renovation that head coach Doug Martin would not even show recruits what it looked like until it was finally renovated.
It is hard to remember that both schools are in the state sometimes — that's how drastic the differences are in facilities.
On the sidelines, NMSU Director of Athletics Mario Moccia had to extend his department's debt repayment plan (UNM athletics has yet to even begin to pay back their $4.7 million debt to their main campus that began to accumulate in 2010) to main campus to free up some extra money to give Martin a pay raise that he did not even take full advantage of.
Moccia had $100,000 that was budgeted to increase Martin's salary – Martin took just $40,000 and the remaining $60,000 went to salary increases for his assistant coaches.
This bumped Martin's base salary from $376,044 in 2017 to $419,640 beginning this season with small increases throughout the four-year deal.
UNM's Bob Davie makes nearly double what Martin does in base salary, earning a reported base salary of $822,690 in 2017 per a USA Today report.
Martin has improved the program's APR scores, brought the team back to having 85 scholarship players (he inherited a roster with just 63 back in 2013) and his interview after the team's 22-17 win over South Alabama that clinched the school's first bowl bid since 1960 captured the hearts of America. Martin, along with 25,000 Aggie fans, then traveled to Tucson, Ariz. and won a thrilling bowl game.
Davie has had many good moments at UNM. Prior to his arrival in Albuquerque, the program had won just three games total in its previous three years. The implementation of the spread triple option helped Davie rebuild the Lobos and the result was a rare win at Boise State in 2015 and back-to-back New Mexico Bowl appearances in 2015 and 2016.
But since then?
The Lobos went 3-9 last year but off-the-field problems made the tough season on the field feel worse. Davie was suspended by the University for 30 days following an outside investigation into his program for numerous allegations including player mistreatment.
The suspension conveniently came the day after National Signing Day and the assistant coaches that together make twice as much as Martin's assistants held shop until Davie returned on March 18.
While the entire Lobo department appears to be down on their luck, NMSU's athletic department is somehow thriving.
Sometimes having a team of good, honest, hard-working people who are transparent can come together and produce better results than a team that has all the resources but cannot seem to do right by their community and university.
Maybe UNM could learn a thing or two from their "little brother."

Hang on for a minute...we're trying to find some more stories you might like.
About the Writer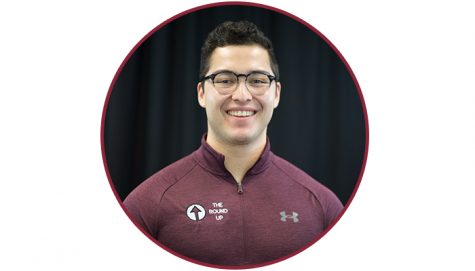 Derek Gonzales, Editor-in-Chief
Derek E. Gonzales enters his third year as an employee of the New Mexico State University Round Up and first as the Editor-in-Chief. The homegrown product...