Chancellor Arvizu gives NMSU athletic department vote of confidence
Hang on for a minute...we're trying to find some more stories you might like.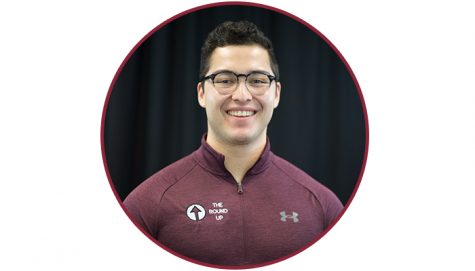 More stories from Derek Gonzales
It is no secret.
New Mexico State athletics is in survival mode. Life as an FBS-playing independent is not a viable long-term solution and the Western Athletic Conference has disintegrated into a shell of its former glorious self.
NM State Director of Athletics Mario Moccia has put together the next few years' worth of independent schedules with the hope that when conference television contracts begin to expire (Mountain West in 2020 and Conference USA in 2023 most notably) or conference realignment starts once again, the department can find not only a new home for football — they can get Olympic sports into that conference as well (The last year NM State had football and Olympic sports in the same conference together was in 2012).
NMSU chancellor Dan Arvizu acknowledges the financial bind that the football program's conference situation has put the athletic department in but as a former student at the University, he knows that having football and men's basketball are a crucial part of the school's 'front porch.'
"I am big supporter of the fact that you have to have a robust student experience which includes a good athletic component," Arvizu said. "I was in the band obviously so I love that part of it but I think back to the early 1970's when I was at school here. The football team was not very good but in (men's) basketball, we were awesome."
"I still talk about that here – 50 years later like 'wow that was an awesome thing.' It was such a way to get school spirit. People talk about it (athletics as a front porch) – it brings visibility and prestige and it brings eyeballs to our websites. We are not in a good place right now both financially with our student population and until last year, with athletics as well, but I am a big believer of 'let's plan on success.'"
Former chancellor Garrey Carruthers flirted with the idea of dropping the football program down to the FCS subdivision when the Sun Belt announced that they would not extend the contracts of both NMSU and Idaho in 2016.
"My sense is not strong (to play independent football)," Carruthers said in an article written by Las Cruces Sun-News Sports Editor Jason Groves in March 2016. "We have already tried that once. There are rules you have to adhere to, like playing five FBS teams here and you have to maintain the attendance requirements. Most teams who have gone independent not named Notre Dame or BYU have found it difficult."
That was just one of the few times Carruthers seemed to nearly sabotage the football program.
Carruthers allowed head coach Doug Martin's contract to run into his final year (that's a no-no in college football and the consequence was NMSU having no commitments for their 2018 recruiting class until Martin finally got his extension), went on KTSM Newschannel 9 and talked about how NMSU getting a bowl bid too far east would possibly force the school to decline the invitation despite the fact that the school had not been to one in 57 years and were still two wins away from being bowl eligible when that story went public.
Arvizu offered a refreshing take on NMSU's football-playing status, giving the program a vote of confidence and giving the perspective of being able to play at college football's highest level as more of a privilege than a financial burden.
"I know how hard it is to get into FBS if you are an FBS school and the last thing you ever want to do is retreat from that. It's in that context that we go ahead and plan on success and let's give our athletic programs enough support that they can be competitive because you do not want to field non-competitive teams.
". … Right now is not the time to be sacrificing things that are really difficult to get back. You have to be strategic about these things and sometimes when you lose these things, you do not get them back any time soon."
While Moccia continues to balance his department's budget, the only other FBS-playing school in the state has not in eight of their last 10 fiscal years. Despite that, UNM Director of Athletics Eddie Nunez plans to ask the state for an additional $1.5 million next year according to the Albuquerque Journal.
Arvizu acknowledged that the state of New Mexico has a limited budget right now but that will not deter him from making sure NMSU gets their slice of the pie.
"I mean, UNM is going to try to get their fair share. We recognized a few years ago that Title IX stuff was really important so we ended up getting a bit more (money). On the ING side, we did not get more than capital outlay.
"They (UNM) get 10 times more than we do so I am not sympathetic at that so much because in state support, they do way better than we do but we do more with less because that is what we do – we are Aggies."
Hang on for a minute...we're trying to find some more stories you might like.
About the Writer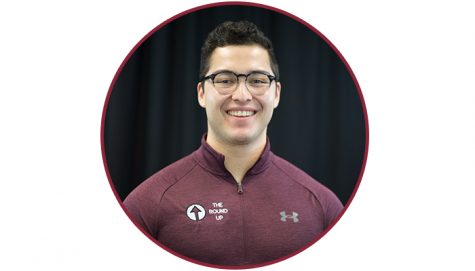 Derek Gonzales, Editor-in-Chief
Derek E. Gonzales enters his third year as an employee of the New Mexico State University Round Up and first as the Editor-in-Chief. The homegrown product...