NMSU course schedule blocks to change for Spring 2019
Hang on for a minute...we're trying to find some more stories you might like.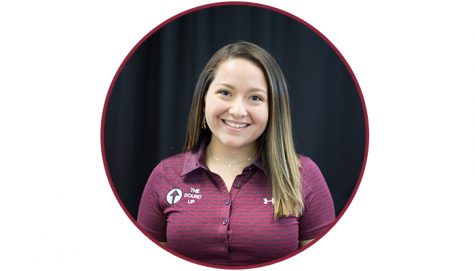 More stories from Ariana Parra
New Mexico State University will be using slightly different time blocks for the spring 2019 semester in order to keep students on track to graduate and make getting to classes on time easier.
Changes include adding 15 minute breaks between twice-a-week classes moving start and end times forward by five minutes.
Associate Vice President of Management and Registrar for New Mexico State University, Dacia Sedillo explained the reasoning behind the new time blocks for the Spring 2019 Semester proposed schedule.
"When I asked the associate deans to consider this, it was to get a policy in place. Other schools have scheduling policies and we've never had one," Sedillo said. "The whole point of it was to standardize and make sure that students can actually get the classes they need when they need them."
Sedillo said that the instructors should be able to easily fit their classes into the new schedule.
"It gives more choices to the instructors but in a controlled way," Sedillo said.
Sedillo explained that with the new proposed time block, students should have an easier time making their schedule. They shouldn't have to take a "filler" class that they don't need to keep a scholarship or be delayed towards graduation because their classes are conflicting with each other.
"Hopefully [students] will be able to get the classes they are required to take in a timely matter to progress towards their degree," Sedillo explained. "These changes should help and make it easier for students to schedule their classes."
Sedillo told The Round Up that eliminating Friday classes is not "in the works" but has been discussed off and on.
"We probably couldn't fit all of our classes and labs into a four-day week," Sedillo said
The intent of these proposed time blocks was not to eliminate the Friday classes.
Amada Franco, a sophomore studying Business Administration, said since the difference is so slight she doesn't think it'll make much of a difference.
"I don't think it will affect me that much, since it's not a huge difference. If anything, it'll make me on time," Franco said. "Right now, my schedule isn't too hard; I'm out of class by 12 every day. But I do think it will be better when classes start at an even time of 9 instead of 8:55."
Franco said that she doesn't think students will have a hard time adjusting and some students may not even see the change at all.
"I think this will be an easy transition for students especially because the change is only by five minutes. It may affect the students that have a job and leave early for work though. Honestly, some students may not even see the difference in scheduling," Franco said.
Sedillo explained that although change is hard for some, this change is for the better for NMSU students and therefore will be worth it.
"I think the main thing is to remember that it's a change. We believe it's in the best interest of students and that's why we're pushing it. We know it's not easy to adjust to change and it's a big project. So, there could be some bumps in the road but were hoping in the long run it'll just be so much better for the students. Hopefully the faculty and staff can adjust and move forward," Sedillo said.
The proposed time blocks can be found at https://records.nmsu.edu/proposed-time-blocks/

Hang on for a minute...we're trying to find some more stories you might like.
About the Writer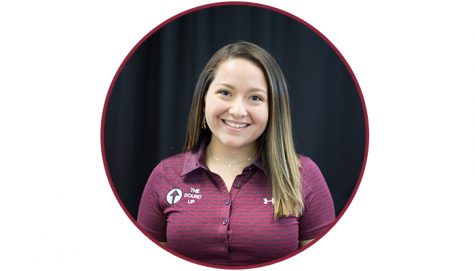 Ariana Parra, Staff Writer
Ariana Parra is an incoming freshman at NMSU and a first year staff writer for The Round Up. Ariana was born and raised in Las Cruces, NM and recently...