ASNMSU polls students about fractional grading system
Hang on for a minute...we're trying to find some more stories you might like.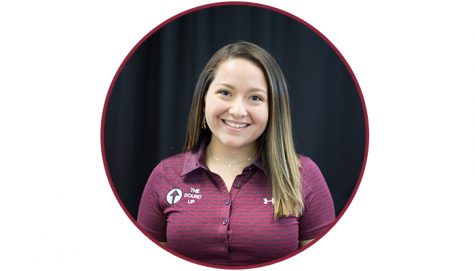 More stories from Ariana Parra
The Associated Students of New Mexico State University is seeking to get students opinions on fractional grading and other important subjects on campus through online polling.
President of ASNMSU, Emerson Morrow, explains the different material that the online poll consists of.
"The poll covers a lot of topics that are important to students. The first question is choosing the name of the new resident hall. The next few questions are about the student government. We want to know if students are aware of ASNMSU and what we do, if they feel welcome at our events or reaching out to us for help so that then we can improve throughout the year. There are a couple questions regarding the current fractional grading policy. There are a couple questions about the campus smoking policy and then there are a few blank boxes where students can give us ideas and feedback," Morrow said.
The current NMSU campus smoking policy is that smoking is only permitted outdoors and must be at least 25 feet away from a building. There are many smoke free areas and organized events that are designated as smoke free.
Fractional grading is a plus/minus distinction that changes how much a grade is worth in terms of Grade Point Average. Morrow explains that NMSU's grading system is very unique in comparison to other Universities.
"Our current system is not all the way across; our current system is unlike any other system. At UNM for example, an A+ is a 4.3 but here it's a 4.0 and an A- is a 3.7, but it doesn't continue all the way down. A C- is not worth less than a regular C and D+/- are not worth any more or less than a regular D," Morrow explained. "It's weird, because then all the system is really affecting is A- through C+. It's targeting a very specific range of students. I've heard so many complaints from students about it, but I'll be interested to see what the poll says."
Morrow explained the importance of NMSU students taking the time to take the poll and express their opinions.
"We as your student government can't effectively advocate for students unless we know what students want," Morrow said.
Morrow said that to be able to efficiently help the students at NMSU, they need their input.
"Linda and I, our administration, have an idea of what we think would help out students but if it's not something that the student body is on board with then it's not something that were going to take forward to the chancellor or the Board of Regents. The more students we hear from the better we can represent all Aggies," Morrow said. "As your Student Government we really want to hear from you. I hope that students will take the time to go to poll.nmsu.edu and let us know what we can put on future polls because we will be doing this more."
Danae Melon, a sophomore studying Pre-Nursing, said that she doesn't agree with the current fractional grading system at NMSU.
"I know that UNM [University of New Mexico] does fractional grading, but their system is different, and it benefits those who get an A+ with a 4.3 GPA. I think if NMSU's policy was somewhat similar to that I wouldn't be so against it. NMSU's system is negative for students that are trying to keep a high GPA. If they were to change it to where it would benefit A+'s then I think I would be okay with it," Melon said.
As a Pre-Nursing major, Melon explained that she needs to maintain a high GPA which is hard to do when the grading system penalized those students who work hard to get an A minus.
"I know high school and college are different, but it's still the same work ethic being put in, so I don't think it's fair that if you get a low A to make your GPA go down to a 3.7," Melon said. "I think the NMSU grading scale is like this because they are trying to make it more competitive but in reality, it's not standardized because the students who get an A+ don't get rewarded but the students that get an A- are penalized. It's very counter active."
Melon said that she wasn't aware of the ASNMSU poll but now is excited to participate in it to express her opinions.
"I didn't know this poll was going on but now that I do know about it I will definitely go place my vote," Melon said.
The poll can be found at poll.nmsu.edu.

Hang on for a minute...we're trying to find some more stories you might like.
About the Writer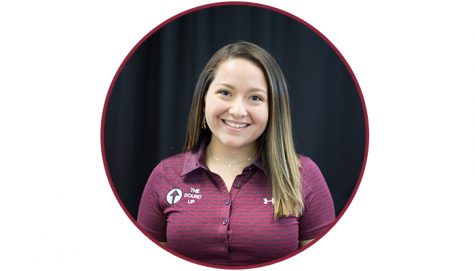 Ariana Parra, Staff Writer
Ariana Parra is an incoming freshman at NMSU and a first year staff writer for The Round Up. Ariana was born and raised in Las Cruces, NM and recently...