NMSU student catches waves and grades
Hang on for a minute...we're trying to find some more stories you might like.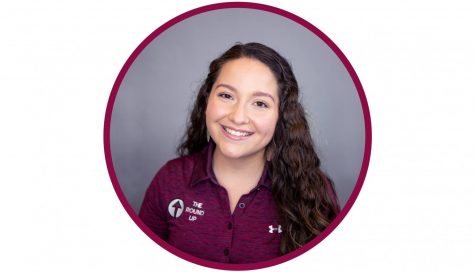 More stories from Ariana Parra
Imagine catching waves before class, a university with an ocean-front view and a global education.
For Colton Monahan, that dream became a reality. As a sophomore studying kinesiology at New Mexico State University, Monahan has gotten the experience of a lifetime by participating in Aggies go Global and is currently Studying Abroad in Australia.
Aggies Go Global is a resource to help students finance and participate in non-credit international experiences such as conferences, research, and volunteering abroad. Aggies Go Global works with students to locate and develop an international opportunity to gain experience related to their field of study.
Monahan explained that he participated in Aggies Go Global prior to his studying in Australia. He said that it was an "absolutely life-changing" experience.
"I participated in an Aggies go Global trip where I spent a month in Costa Rica volunteering. I worked at The Association de Publeto, which is a government orphanage. I worked Monday through Friday working with around 110-200 kids. My work was anything from helping the kids in the classroom, helping with field days, or even going to the local market and helping load up food for the week. Costa Rica had to be one of the most humbling trips that I have ever been on," Monahan said.
Soon after the Aggies Go Global trip, Monahan began his semester studying abroad in Australia where college is referred to as "Uni" and friends are referred to as "mates."
"I flew to Australia immediately after Costa Rica. I am currently studying at The University of Newcastle," Monahan said.
Monahan said that he forced his body to get used to the time zone right away so that he could get on a schedule.
"I expected the 16-hour time change to affect me more than it actually did. After two days of travel and 24 hours in an airplane, I forced myself to stay up until it was the right time to go to bed here. I would have to say that was the best thing I did. It helped get my body on a new schedule and helped me adjust fast," Monahan said.
Monahan expressed his excitements and worries about going to a different country across the world.
"I was most excited to go to the beach and meet new people. My biggest fear, I would have to say, was the transition to a tougher curriculum, and the rigorous courses I was enrolled in," Monahan said. "I was overwhelmed with excitement for this new lifestyle and anxious to meet new friends and travel."
Monahan said that the culture in Australia is comparable to Las Cruces, making it a smoother transition.
"The culture is really similar to Las Cruces in a way. The sense of community is very strong, people are really nice and always wanting to help if needed," Monahan said.
Monahan said that in Australia, the education atmosphere is different than it is at NMSU.
"The learning environments are really focused on providing the students with every single opportunity to succeed. For example, all lectures are recorded for the students and the lectures are required to post all the materials discussed in class and online," Monahan said.
Monahan said that studying abroad is great because he's gotten to experience things he never would have in New Mexico.
"Best experience by far was [when] some mates and I were surfing [for] about an hour east of where the Uni is at Nelson Bay. We came across some dolphins while we are out on the boards. Just being out there with these creatures is a feeling that few can explain," Monahan said. "[Studying Abroad] is a great opportunity for students because [they] will learn traditions of different cultures and races because [they] are bound to make friends from a completely different country."
Monahan explained that despite the more rigorous course load, he would still choose Australia's education over NMSU because of the experience that comes with it.
"The hardest part that I am going to have when it comes to transitioning back to Las Cruces is my mates. About three days a week my mates and I all meet to catch some waves before we start the day. You don't get the opportunity in Las Cruces to be in the water on a board watching the sunrise. Going to Uni here has been completely different compared to NMSU and honestly if I [had the] opportunity to stay here and finish my degree here, I would immediately," Monahan said.
Hang on for a minute...we're trying to find some more stories you might like.
About the Writer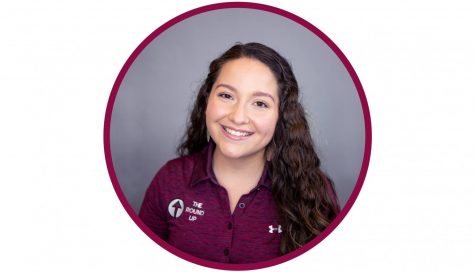 Ariana Parra, Staff Writer
Ariana Parra is a sophomore at NMSU and is returning to The Round Up for a second year. She is currently pursuing a bachelor's degree in Criminal Justice...