Farm Fresh FARMesilla: NMSU alumni open farm-to-market store
Hang on for a minute...we're trying to find some more stories you might like.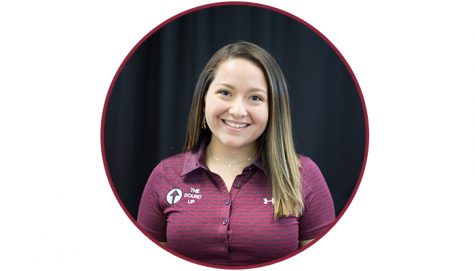 More stories from Ariana Parra
Shwna Runyan was growing tired of seeing locally grown, Las Cruces produce being shipped out all over the country just to come back to her neighborhood Walmart instead of being sold fresh and local.
Shawna and her husband, TJ Runyan,― both NMSU alumni― recently opened FARMesilla, a farm-to-market produce store located on Avenida de Mesilla. Locally owned, the community-based business sells everything locally grown from fruits and vegetables to green chile and pecans.
Shawna said her husband began his company, Mesilla Valley Produce, and it blossomed into the idea of a farm-to-market produce store.
"He [TJ] started off in 2008 with his own company, Mesilla Valley Produce, and from there he kind of developed his business, made a lot of contacts with growers and developed relationships with growers. Always wanted to open a produce stand type of a business and kind of talked me into it," Shawna said. "He pitched the idea to me and I agreed. We needed an office for his Mesilla Valley Produce, which is our main business and we thought it would be a great idea to open a farm to market retail shop downstairs. This property was for sale and it seemed like a really great fit as far as location."
Shawna said FARMesilla has been a work in progress for three years prior to its opening.
"We purchased the property back in 2015, there was a lot of demolition that had to be done. We finally broke ground, and three years later we have the store," Shawna said.
Shawna told The Round Up about the variety of local products that FARMesilla has to offer. She also said that about 90 percent of the store is all locally grown.
"We have a lot of local goods, most of it produce wise comes from north from the Hatch Valley and moves down toward Anthony. As far as dry goods we have a lot of jams, jellies, salsas that are made here locally. We have honey from Clayshulte Farms which is just across the way here in Mesilla. We have a lot of skin care products, and we carry the Los Plobanos line which is up from Albuquerque. So, we try to have access to a lot of local products," Shawna said.
Shawna said now that FARMesilla is open she's beginning to see it flourish and is very happy with it.
"I'm really happy with the way it came out. It has a good farmhouse feel to it. Its cozy and inviting," Shawna said. "It's been really good, it's been an adjustment. It has been very refreshing getting the feedback from the community when they come in and you see the look on their face when they walk in and their like 'wow', it feels really good. It's been great, and we've had really good feedback."
According to Sustainable Connections, a non-profit organization established to promote small businesses, buying from local stores reduces environmental impact and keeps our community unique.
"Several studies have shown that when you buy from an independent, locally owned business, rather than a nationally owned business significantly more of your money is used to make purchases from other local businesses, service providers and farms – further strengthening the economic base of the whole community."
Shawna explained that opening FARMesilla was meant to help the local environment and supply the community with an opportunity to purchase locally grown products.
"One of the main reasons we did this is there is so much produce that is grown here locally in this Mesilla Valley and surrounding areas and its mostly all shipped out across the nation or it'll go to a distribution center a couple hours away and then it'll wind up back here in a local grocery store," Shawna said. "We wanted to create an outlet for local people to be able to buy the produce that is grown right around here direct from the farm. So, we have a relationship with the grower, we get the produce and put it in the store the next day and so the community can come in and purchase it fresh."
Shawna explained the future plans of FARMesilla, including expanding the back into an orchard area for the community to enjoy.
"Another thing we are going to be doing soon, is we will be serving beer and wine in the near future," Shawna said. "We will be developing the back, I don't have a time frame on it, but I have three acres in the back that we would like to turn into a place where we have a big grassy area and a small row of crops growing in the back with some fruit trees, like an orchard. So that people can go back there and hang out, maybe grab a juice and a sandwich and walk back there and picnic."
Shawna encouraged the community to come out to the store and experience what they to offer.
"We try to bring new stuff in everyday to keep it fresh and exciting. Come in and experience what we offer and buy products that are grown right up the road," Shawna said.

Hang on for a minute...we're trying to find some more stories you might like.
About the Writer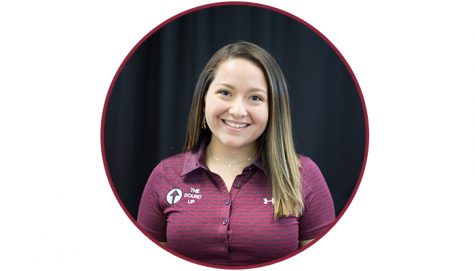 Ariana Parra, Staff Writer
Ariana Parra is an incoming freshman at NMSU and a first year staff writer for The Round Up. Ariana was born and raised in Las Cruces, NM and recently...