Three best places to hike in Las Cruces
Hang on for a minute...we're trying to find some more stories you might like.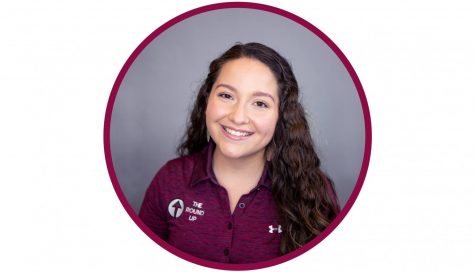 More stories from Ariana Parra
To some, Las Cruces seems to lack an abundance of attractions, but to others, that's the beauty of the city. What this city lacks in skyscrapers, it makes up for in mountains, valleys and beautiful terrain.
Here are the top three places to hike in Las Cruces according to New Mexico State University Recreation and local students.
Soledad Canyon Loop
Soledad Canyon Loop is a trail that is about three miles. It features several waterfalls that eventually leads to a small pool. According to All Trails, this is an easy hike that can be done by "all skill levels."
Isabelle Silva, a sophomore studying Animal Science, said that her favorite place to hike is Soledad Canyon because it shows people "a greater appreciation of Las Cruces."
"I like the difficulty level it takes to free climb through the canyon and being able to see multiple waterfalls leading to a pool. The hike itself to get to the first waterfall is about 30-45 minutes depending on your pace. I think it is a beautiful hike that is compatible with all fitness levels," Silva said.
Kenneth Coppedge, the Program Coordinator for NMSU Outdoor Recreation said that this fall weather is making it the perfect time to go hiking.
"Right now, we've been getting a lot of rain so those waterfalls in Soledad Canyon and Dripping Springs are probably running right now. So, the week after it rains it's a really good time to go," Coppedge said.
Dripping Springs Trail
Dripping Springs Trail is roughly three miles long. Along this trail an enchanting waterfall can be found. This trail is ranked moderate by All Trails.
Coppedge explained that the Organ Mountains are a "very unique" place to hike.
"[They] are some really nice hikes that are right there and about a mile to a mile and a half to get up into the canyon where you can find a beautiful waterfall. It's not super difficult hiking, the trails are really well maintained, so I would suggest going there," Coppedge said.
Coppedge explained that the "hidden treasure" of hiking in the Organ Mountains would be the beautiful view from the top in the fall.
La Cueva Loop Trail
This trail is nearly three miles long and is accessible year-round. This trail is ranked moderate by all trails and is said to feature "beautiful wild flowers."
Coppedge said that the view after hiking this trail is great as it is the entire city of Las Cruces as well as the infamous Organ Mountains.
"La Cueva, you can access from the Filmore parking lot or Dripping Springs, it's a large rock outcropping and you can scramble to a couple of rocks in order to see. You have the Organ Mountains right behind you and then you can have the whole city out in front of you, it's a really awesome place to go," Coppedge said.
Hang on for a minute...we're trying to find some more stories you might like.
About the Writer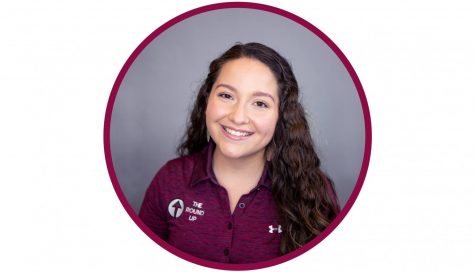 Ariana Parra, Staff Writer
Ariana Parra is a sophomore at NMSU and is returning to The Round Up for a second year. She is currently pursuing a bachelor's degree in Criminal Justice...