Column: Thanks for the memories, Aggie Memorial
Hang on for a minute...we're trying to find some more stories you might like.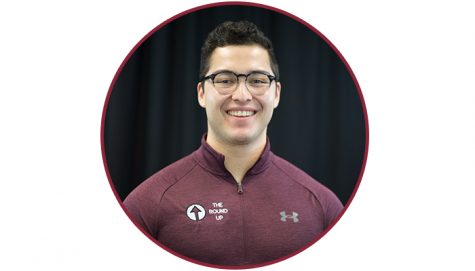 More stories from Derek Gonzales
Four years ago, New Mexico State football hosted UL-Monroe for the last home game of the 2014 season.
The Aggies began that season 2-0 but had lost eight straight games heading into the home finale, with players such as Tyler Rogers, Larry Rose III, Dalton Herrington and Jaden Wright leading the charge as underclassmen before growing into the core that would eventually snap the nation's longest bowl drought.
We all know how those November day games tend to be. Most of the time, a lot of the city is looking forward to basketball season and attendance suffers.
For me though, it was the biggest day of my life.
Fresh off being hired as the newest intern for the Aggie sports marketing department, I was working my first game under DJ Downs and Jimmy Sanchez. A wide-eyed freshman at the time, just knowing I would be able to go inside the Fulton Center and be able to go onto the field was enough to lose sleep over the night before. After growing up in the stands, I was finally going to get to be a part of the action.
The day of the game comes, I get to Fulton at 10 a.m., four hours before kickoff (looking back now, I was late by my own standards).
The marketing team starts getting everything ready, I get to go into the press box for the first time and eat the pregame meal and it is just the greatest thing since sliced bread.
As the game gets closer, we begin setting up the inflatable football helmet that the team used to come out of.
Once we finish doing that, I walk to the sideline to take in the view for a minute and all of a sudden, a beautiful lady in a pink shirt and big sunglasses begins walking towards me. I obviously followed Aggie football, so I knew who it was, and I knew I needed to say hi.
"Uhhh, Ms. Paulson?" I asked with a bit of a star-struck tone.
"Why hello there hun, how are you doing today?" she replied like she had known me her whole life.
After the exchanged pleasantries, her and I just begin talking about everything. The football team, what I wanted to do when I grew up and how she was doing. Eventually, she had to be pulled away from our conversation to go be a part of the coin toss.
The last thing she told me was this: "you're going to do great things, just relax and enjoy it all."
I made a friend that day. I went from being nervous that entire day and just really trying to soak it all in.
That's one of the many moments I wish could have lasted a little bit longer inside Aggie Memorial Stadium.
I mean, I basically grew up in that stadium. School was not always easy growing up – I did not have a lot of friends. So, an Aggie game on the weekend would kind of help me get through the week. When my dad served a tour in Iraq, my mom took me to every Aggie home game that year – which just happened to be the year they went 0-12 in 2005.
There is just something about that place that makes me happy. I think there's something special about the history of Aggie football – I love how historically bad they have been. I loved it because I knew if even for just one year, if they could turn it around, it would be magical.
And boy was it ever.
Now I do not know what my personal future holds. But I do know that for as long as I have been attending Aggie games – as a fan, a marketing intern, a sports writer and now as The Round Up's Editor-in-Chief, today is with all intent and purposes, the last one I will get to be a part of for a very long time.
I tried my best to enjoy it all like Ms. Lori told me to.
I enjoyed spending time with my mom at the games and eventually my dad too when he returned from his tour. I appreciate my grandma sometimes using spare change just to get me into a game or staying with me if we had enough money for two tickets. I am thankful for all my high school friends who would give me a ride to the stadium when my car was not working and would hang out with me after a tough loss.
Jason Groves, Ken Sickenger, James Martin, John Vu and Chris Kennedy – press row with those gentlemen was the best. It was not always the easiest beat to cover but being around great people always made it special for me and they all made me feel cooler than I actually am. I never took a second of our time up there for granted (hence why I would get there obnoxiously early).
You only get one childhood worth of memories and today, I say goodbye and will try to make one last memory inside Aggie Memorial.

Hang on for a minute...we're trying to find some more stories you might like.
About the Writer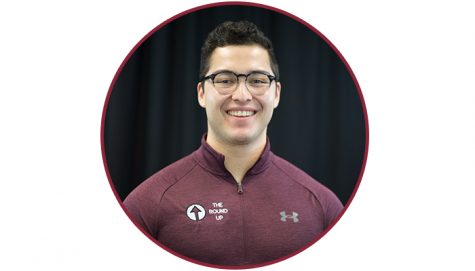 Derek Gonzales, Editor-in-Chief
Derek E. Gonzales enters his third year as an employee of the New Mexico State University Round Up and first as the Editor-in-Chief. The homegrown product...