NMSU students react positively to Lujan Grisham's gubernatorial win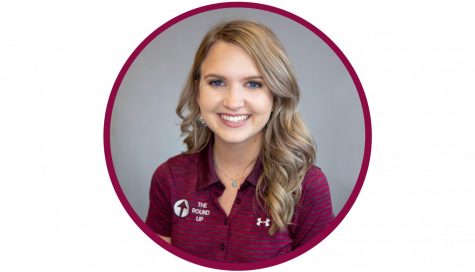 More stories from Ch'Ree Essary
Democrat Michelle Lujan Grisham has won the governorship over Republican Steve Pearce in a race attentive to education and high poverty rates. Lujan Grisham will be taking office in a blue majority Round House, the first since 2010.
Lujan Grisham will succeed Republican Governor Susana Martinez as the first Democratic female to take the office in New Mexico.
Students across the New Mexico State University campus got involved with this election by attending candidates' rallies and town halls on campus and around Las Cruces.
Governor-elect Lujan Grisham recently told The Round Up in a phone interview she was stunned by how informed NMSU students were when she attended the homecoming game against Liberty University in October.
"I was incredibly impressed that they knew I was a congresswoman. They wanted to talk about Kavanaugh and they wanted to talk about my plans as governor, from their student issues to the economy to raising their own families," Lujan Grisham said. "And it made me feel incredibly hopeful about the future of this country, when young people are fully aware and fully engaged."
NMSU students have mixed emotions about the outcome of the election, but collectively support the results.
Associated Students of NMSU President Emerson Morrow said he is excited about the results of the election.
"This is a historic win for New Mexico and our country," Morrow said. "I'm excited to work with this new administration to help our state's students."
Ever Vidana, president of the NMSU College Republicans said, although his candidate didn't win, he respects the decision of the voters.
"Republicans across the state ran with a message of hope and a new beginning for New Mexico, especially Congressman Steve Pearce who was the Republican nominee for Governor," Vidana said. "Unfortunately, the people of New Mexico decided that it was time to return the Governor's Mansion to a Democrat and we respect that decision."
Vidana said he knew the governor race was going to be an uphill battle for Pearce.
"As someone who met Congressman Pearce and talked to him and was able to win a few Democrat votes for him, we all knew it was going to be a tough race to win," Vidana said. "New Mexico is the predictable state where one party wins the Governorship and the next election the other party wins and by far has more Democrats than Republicans registered."
Vidana said he hopes the best for Governor-elect Lujan Grisham.
"Although we wanted Congressman Pearce to win, we hope that Grisham does whatever is best for all the people of New Mexico," Vidana said.
Democrats also expanded their majority in the state House and will maintain a 26-16 majority in the state Senate.
State senators are elected to four-year terms and are not up for election until 2020.
Lujan Grisham will take office Jan. 1 2019 and will serve a four-year term.