Column: Much more than a just a college job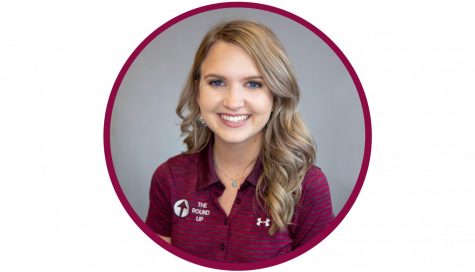 More stories from Ch'ree Essary
September 2017. It was one of those pivotal life moments that you don't know holds any importance until well after the fact.
In fact, it seemed so unimportant at the time, that I can't even remember the exact day, or perhaps it's because what came after seems to eclipse those early days.
I was a college freshman — underqualified, over-eager — straight out of Floyd, New Mexico. However, former Editor in Chief Albert Luna took a chance on me and took me on as a staff writer at The Round Up — the independent student voice of New Mexico State University since 1907.
Little did I know that that successful job interview would play such an important role in my life for the next three years and become the foundation and launch pad for my professional career as a storyteller.
Many people would say, "It's just a college job, no big deal." However, working for The Round Up has changed my life beyond imaginable. A reserved, timid 18-year-old walked into that newsroom in 2017 and is coming out a well-rounded and bold college graduate who is anything but timid.
Working at The Round Up gave me the confidence I had constantly struggled to maintain and gave me a reason to stand a little taller each day. Getting to be the watchdog of NMSU is an important role not many students get the privilege to do.
From covering politics in Santa Fe and the Associated Students of NMSU's fight for Legislative Lottery Scholarship funding, to writing an investigative piece on now-Governor Michele Lujan Grisham (which was the most read story The Round Up had ever had up to that point), to covering a U.S. presidential rally with the "big dogs" of journalism, student newsrooms matter, and I learned that firsthand.
Working at a campus newspaper is just about the (there really isn't a better word to describe it) coolest college job you could ever have.
But beyond the reporting and the editing and pitch meetings, I have made the greatest friends at The Round Up. Being as shy as I was and never truly fitting in anywhere I went, the newsroom was a secure base for me that I have relied on so heavily over the past three years. It is where I felt I could truly be myself with no judgement and where I knew people cared about me.
The number of people I need to thank are innumerable, but the people who come to mind as I write this are staff of The Round Up who I have had the pleasure of working with the past three years.
I have known a large portion of our staff since that first semester of college and the friendship they have shown me over the past three years is unmatched. They have played such an important role in this chapter of my life.
The memories of that timid college freshman are now eclipsed by others, of all the times that working with these people made journalism more fun. Here, I think of the holiday parties and the Roundies, where we laughed until we cried. I think of the laughs shared in the newsroom (namely that time Alanna nearly burned down the office). I think of the rush of publishing a breaking story, the excitement that comes with writing an investigative piece that can be felt through the entire staff.
I think not of that September 2017 day, that now seems like it could be from a past life, but of the days that followed where the sound of chattering staff writers, phone interviews and fingers scurrying across keyboards spilled into my office and made me feel truly my happiest.
---
Ch'Ree Essary '20
Managing Editor, The Round Up 2019–2020
View Comments(1)
About the Contributor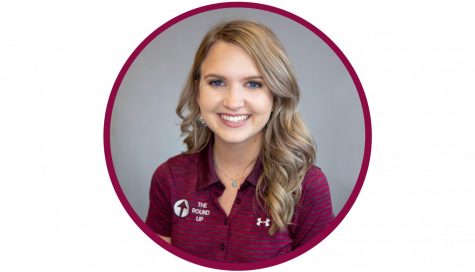 Ch'ree Essary, Managing Editor
Ch'Ree Essary, entering her third year at The Round Up, currently serves as the publication's Managing Editor. The Eastern New Mexico native is a senior...