New Mexico State students fight for lottery scholarship
Hang on for a minute...we're trying to find some more stories you might like.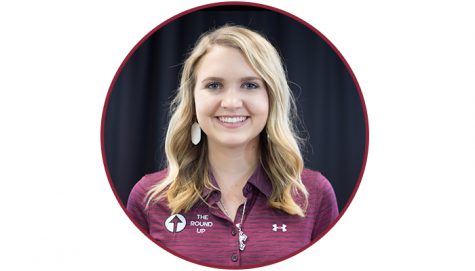 More stories from Ch'ree Essary
SANTA FE- NMSU administration and the Associated Students of New Mexico State University's Student Advocacy Board have been busy at the state capitol in Santa Fe, advocating for the students of NMSU – particularly on the issue of the New Mexico Legislative Lottery Scholarship.
In May 2017, the scholarship, which previously covered 90 percent of tuition at any New Mexico post-secondary institution, was cut to 60 percent.
The scholarship, which requires students to maintain a 2.5 GPA and take at least 15 credit hours per semester, currently pays $1,721 per semester at research institutions.
Sen. Bill Soules, D-Las Cruces, sponsored a bill that was presented to the Senate Education Committee January 29. This new legislation, if passed, could make the students earn a set amount rather than a percentage of the tuition.
"The idea behind this is that students and their parents will know each year, how much money they're getting off of the Lottery not worrying about percentage it is," Soules, who also chairs the Senate Education Committee, explained when presenting the bill (Senate Bill 140).
The "decoupling" bill will give each research institution (NMSU, University of New Mexico, New Mexico Institute of Mining and Technology) would receive $1,400; students attending a comprehensive university (Western New Mexico, Eastern New Mexico, Northern New Mexico and New Mexico Highlands) would be awarded $950; and students attending a community college would receive $350.
These amounts are based on the most difficult year for funding. The secretary of the Higher Education Department, who supports the bill, can adjust these amounts up or down depending on how much funding HED has that year.
The Council of University Presidents, that represents New Mexico's four-year institutions supports Soules' bill. Garrey Carruthers, chancellor of NMSU, testified in support of the bill.
"We have debated this issue of how to handle the Lottery Scholarship for a number of years," Carruthers said. "The only thing we could really agree upon is that we need to decouple it from tuition, so our students can have an expectation of how much money they will get."
Carruthers also mentioned that the bill will help the administration in each institution when putting together financial aid packages.
Vandeen McKenzie, director of financial aid and scholarship services for New Mexico State, recently told the Las Cruces Sun-News that they support the bill because of the certainty it would provide.
Uriel Munoz, director of governmental affairs for ASNMSU, and Kevin Prieto, ASNMSU president, back the bill.
"As a student, we will at least know what we can expect and be able to plan from there [with this bill]," Prieto said to the committee.
This bill was due passed by a vote in the Senate Education Committee 7-0.
Another bill, introduced by Representative Larrañaga, R-Albuquerque, was very similar to Soules' in that it favored the decoupling of the Lottery Scholarship from tuition from each institution. NMSU along with the two other research institutions in New Mexico opposed the bill
The bill (House Bill 178) sets flat rates for research, comprehensive and community colleges at $1,500/$1,000/$750 (respectively). Larrañaga's proposal favors the 23 community colleges in the state over the 4-year universities.
Setting the scholarship amount at $750 for community colleges would pay for 100 percent of tuition at 9 community colleges in the New Mexico. This would cause a slight shift in Lottery funding for four-year universities of about three percent for four-year universities.
Ricardo Rel, Senior Director of Government Affairs for NMSU explained what this shift would mean for these institutions
"[The three percent shift] equates to about 1.3 million dollars that students in the four-year sector would have to pay out of pocket," Rel testified during the committee, opposing the bill.
Others in opposition for these reasons were the president and student body president at NMT.
Those representing New Mexico community colleges were in support of the bill because it "encourages students to attend two-year community colleges" and will benefit students at four-year institutions because fewer students would be attending research and comprehensive universities and create more available Lottery funding at the four-year sector.
House Bill 178 died at the House Education Committee with a vote of 4-7 Jan. 31.
A third bill dealing with the Lottery Scholarship was introduced during this session by Rep. Jim Smith, R-Sandia Park.
The state currently requires the Lottery to put at least 30 percent of gross sales into scholarships due to a mandate put in place in 2008. Smith's bill (House Bill 147) proposes the Lottery turn over the total amount of net revenue.
The bill, if passed, is "estimated to provide an additional $25 million in scholarship funding for students over the next five years," according to the New Mexico Lottery Authority.
Student organizations and representatives for NMSU, UNM and NMT all Testified in favor of HB 147 during the House Education Committee on Jan. 31.
Because it limits prize money and hurts sales, the NMLA wants the 30 percent mandate removed.
Others in favor include the New Mexico Petroleum Marketing Association.
The NMPMA says the bill will increase Lottery ticket sales, Ruben Baca, the state executive of the organization testified.
A similar bill was passed in Oklahoma, one of the 8 states that use the Lottery to fund scholarships, in June 2017 to repeal their mandated return. Okla. is expecting an additional $110 million in transfers in the next five years due to this bill.
Think New Mexico, a think tank founded to serve New Mexicans, is against the bill. They say that removing the mandate would benefit administration and third-party vendors of the NMLA more than the students.
After hearing the testimonies supporting and opposing the bill, the House Education Committee passed HB 147 with a vote of 11-2.

Hang on for a minute...we're trying to find some more stories you might like.
About the Writer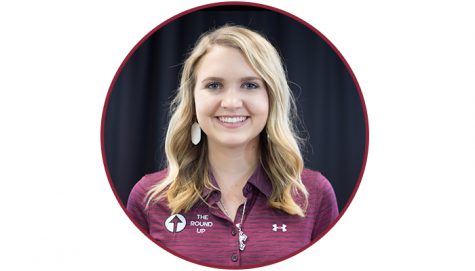 Ch'ree Essary, Managing Editor
Ch'ree Essary, entering her second year working at The Round Up, currently serves as the Director of Content for the 2018-2019 academic year. A native...