NMSU students yearn for long-awaited Thanksgiving break
Hang on for a minute...we're trying to find some more stories you might like.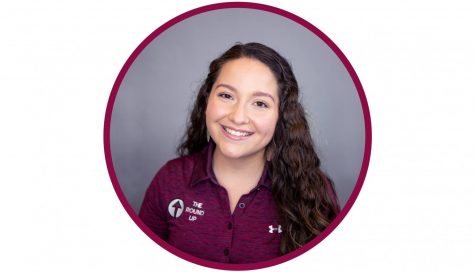 More stories from Ariana Parra
Already 13 weeks into the school year, the students of New Mexico State University are beginning to get anxious as they finally hit the home stretch of the Fall semester.
As Thanksgiving break approaches, many students are excited to finally take a small break from school, have a nice home-cooked meal, and of course see their families.
Thanksgiving break for NMSU students will be one full week long before they must come back to school, leaving only two weeks to prepare and brace for the stress of final exams.
Dylan Olson, a freshman from Aztec, NM said that he is happy to go home and see his family after a long semester.
"I hope to spend as much time with my family as possible and just make the most of every moment," Olson said. "I'm going to go hiking with my family, see my nephews and niece, and just have a big Thanksgiving meal with my mom's side of the family."
Olson explained that a big family tradition on Thanksgiving in his household is remembering what the holiday is all about–giving thanks.
"Our main family tradition is during our Thanksgiving meal, we go around the table and say what we are thankful for," Olson said.
Although Olson may not be thrilled for the six-hour drive home, he is excited to see his family and have a break from all the homework and constant studying.
"This will be a good break to leave college for a little bit and then come back and reset your mind for finals and then go back home again for a longer break," Olson said.
Being a freshman, this is the longest Olson has been away from his home. Olson explained that this is a long deserved break.
As for Madalyn Zastrow, a senior graduating in December, this is her last break in college before she enters "the real world."
Zastrow said that she is beyond excited to see her family before she must walk across the stage and say goodbye to NMSU.
"I'm going to go home to Farmington and spend some time with my mom, step-dad and two siblings and on my way back I'll be spending time with my dad and little sister," Zastrow said. "I just hope to spend some quality time with my family, relax, destress from the semester before finals, get some shopping done and eat some good food."
Zastrow said that she is eager to participate in traditions that have been going on for years in her family.
"I'm looking forward to Black Friday shopping with my mom, it's one of my favorite traditions during Thanksgiving season. We normally shop for purses and do some Christmas shopping for the whole family," Zastrow said. "Every Thanksgiving, my whole family comes over, we sit and eat a good meal together. On Friday morning my mom and I get up early, we go to Starbucks, go shopping, go home and then start decorating the house for Christmas."
As Zastrow prepares to finish off her career at NMSU, she is taking in all the last moments as a college student while still looking forward to the chapter ahead.
"Right now, it's more surreal than anything, it doesn't feel like it's ending. More than anything I'm just excited to spend time with the family. After Thanksgiving when I'll have to pack up my room it'll be more bitter than sweet, but for now I'm just excited to go home," Zastrow said.
Hang on for a minute...we're trying to find some more stories you might like.
About the Writer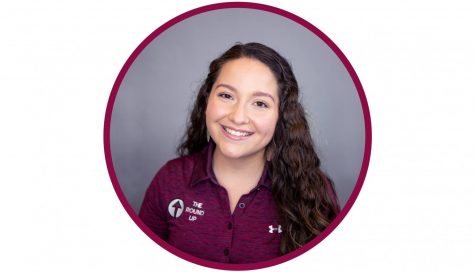 Ariana Parra, Staff Writer
Ariana Parra is a sophomore at NMSU and is returning to The Round Up for a second year. She is currently pursuing a bachelor's degree in Criminal Justice...