NMSU Alumna to lead Courtyard Marriott hotel 
Hang on for a minute...we're trying to find some more stories you might like.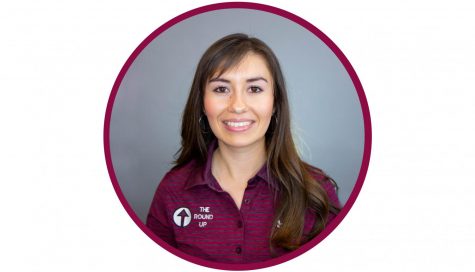 More stories from Leah Romero
The Courtyard by Marriott hotel, currently under construction, will have a graduate of New Mexico State University at its helm.
Amy Miller, a 20 year veteran of the hospitality industry, was named general manager of the hotel, which is on track to open in March 2019. Miller recently starting working with Total Management Systems, a hotel management company, which is part of the development partnership. She has experience working with Marriott at their various locations, including the Spring Hill Suites in Las Cruces.
"After being with Marriott for the last 10 years, I really believe that Marriott is the best brand that's out there in the business," Miller said. "I feel really confident in what TMS, you know, stands for and what they're working on, and it just is in line with what Marriott, their brand and standards as well."
Miller graduated from NMSU over 20 years ago and looks forward to working closely with the university. She said she has had experience working with student interns before and hopes to make the experience for NMSU students in the Hotel, Restaurant and Tourism Management department successful. Students will be given opportunities for internships and jobs with the hotel as well as with others in the area.
"Being a graduate from the program, it's really nice to be able to come back home and just be part of this, I think tradition and partnership that we're gonna start," Miller said. "And then eventually, what's gonna be really exciting is that the HRTM students are gonna be able to come over and intern or learn different things. So they're gonna actually get hands on experience at the neighboring hotel to the college and get hands on experience to learn and experience and see, you know, which department that they want to follow and pursue after they graduate."
Miller said executives from Total Management Systems and the general managers from their nine hotels in the state will be rotating as guest lecturers in classes in the spring semester as well. She said she has already been given the opportunity to speak to a class and is excited to share more with the students.
"I'm so passionate about the whole hospitality industry," Miller said. "I think I would really focus on guest services and achieving, you know, high guest service scores. And that's not just with your customers but also your internal customers which is your employees, you know, and your guests."
Miller said she was excited to work at this new hotel and has been following the project since it first began. She said she has high aspirations for it and the people benefiting from its services.
"And then of course our overall goals are to be the number one hotel in the area," Miller said. "So we want to do everything to our advantage, you know, making it more profitable for our owners and for NMSU, so that you know, it's part of NMSU, it's on their land. And then, you know, being just successful, the most successful hotel for our guests, for the HRTM interns and then of course for the city that, you know, wanting to have and house their families and business members and friends there as well."
Hang on for a minute...we're trying to find some more stories you might like.
About the Writer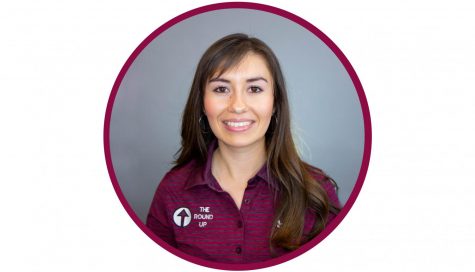 Leah Romero, News Editor
Leah Romero is a native Las Crucen entering her fourth year at NMSU where she is pursuing a bachelor's degree in Journalism and Media Studies along with...