NMSU Music department adjusts to online learning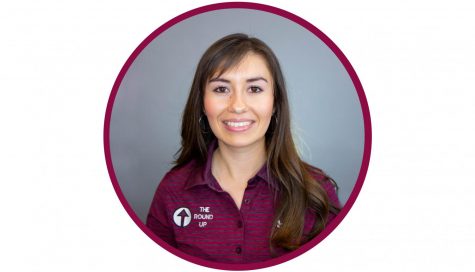 More stories from Leah Romero
Music and notes from all sorts of instruments and students normally wash over your ears as soon as you walk into the Music Building on campus. Now during the COVID-19 pandemic, students are largely on their own to make music.
The pandemic has required all classes at New Mexico State University to move online, making hands-on courses difficult to impossible to continue as they normally would. The Music Department is one department hit especially hard during this time since most of the content taught is based on hands-on and in-person learning with groups. Michael Mapp, director of bands, said the band ensembles stopped performing after spring break.
"I am sending out weekly videos to expose the members to great pieces of wind literature and am dedicating each video to a different section of the ensemble as a token of appreciation for their hard work," Mapp said in an email. "We aren't really able to function as an ensemble any longer."
Mapp said he and his students are disappointed that the rest of the semester turned out this way, especially those getting ready to graduate or move into student teaching.
"Ensembles provide so much more to students than simply a class," Mapp said. "For some, they are a creative outlet to make music with their peers, and for others the social element alone is an extremely important thing for their soul."
Individual lessons with professors have also been moved to an online format. Lisa Van Winkle, acting department head and assistant professor of flute, said the change has required both students and faculty to embrace the more technical aspects of making music.
"Piano and percussion students have suffered the most as their instruments are not very transportable. Other instruments and vocal students are doing ok with Zoom lessons but the quality in video conferencing is not great for such an aurally detailed task as music," Van Winkle said in an email.
Newell Ramsey, a percussionist in the department, said he was student teaching this semester, so is not part of the studio lessons with Director of Percussion Studies Fred Bugbee, but does have to deal with a lack of access to some instruments. He said he has a piano and guitar with him at home to use for melodic practice, but other pieces of equipment were left back in Las Cruces.
"Well it stinks because most of my mallets, sticks and materials are locked in the MC [Music Center] and I had to move back to [Albuquerque. However,] I have my drum set here at home and some practice pads. So while I'm not able to practice mallets or timpani, I am currently spending a lot of time working on my hand and foot technique, and diving back into drum set, which I haven't made a focus in quite some time," Ramsey said in an email.
As a student teacher, Ramsey said he was part of transitioning public school students to an online setting for arts classes, but he has not interacted with the students since then. His own classes have been changed to lectures and discussions rather than hands-on experiences.
"I really enjoyed being in front of the kids and working in the public school setting. It's what I spent four and a half years preparing for. I truly miss it and the transition has been a little difficult," Ramsey said.
However, Ramsey said that this time at home learning how "to deliver arts content online has been awesome." He said it is a chance to be creative outside of the confines of school and the classroom.
Leave a Comment
About the Writer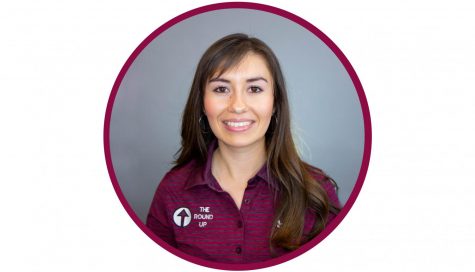 Leah Romero, News Editor
Leah Romero is a native Las Crucen entering her fourth year at NMSU where she is pursuing a bachelor's degree in Journalism and Media Studies along with...