Social distancing may cause impact on mental health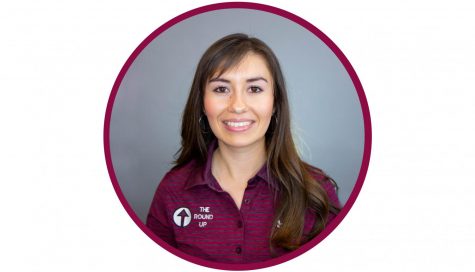 More stories from Leah Romero
Quarantining and self-isolating are the major preventative measures against the COVID-19 pandemic — announced by health organizations and the state of New Mexico — but they may also be causing overwhelming emotions and impacting mental health.
Fear of the novel coronavirus and the lack of social contact can have a major impact on the wellbeing of a person during this pandemic. Jeff Harris, licensed psychologist and director of counseling at New Mexico State University's Aggie Health and Wellness Center (AHWC), said in an email, "I think that long periods of isolation and uncertainty will contribute to depression and anxiety for many people."
"Humans are social by nature and we do better when we have a community of supportive people around us," Harris said. "Without social support, activity and variety, many people are likely to feel more depressed or lonely."
The Centers for Disease Control and Prevention website explained that people will react differently while this outbreak lasts. Reactions can include fear about your and your family's health, changes to sleep or eating patterns, more intense chronic health or mental health conditions and an increase in the use of drugs such as alcohol and tobacco.
People more vulnerable to COVID-19, children, essential workers and those who have preexisting mental health conditions may have stronger responses to the pandemic, according to the CDC.
The AHWC on NMSU's campus has remained open throughout the closures in the state, but have transitioned to telehealth services to maintain social distancing. Harris said there has been a decline in new requests for counseling, likely because students are used to speaking to a counselor face-to-face. He said services are still available over phone and Zoom. Counseling services are also available for faculty and staff through the Employee Assistance Program.
Mental health is also being addressed at the state level. Gov. Michelle Lujan Grisham announced April 16 that an app is now available for behavioral health support in New Mexico. NMConnect is accessible for Androids and iPhones and provides New Mexicans support from the New Mexico Crisis and Access Line (NMCAL). People will have access to counselors and resources to help them through this time of uncertainty.
"As the COVID-19 pandemic continues to force physical isolation, many people may experience challenging behavioral health symptoms, some perhaps for the first time. This app connects to NMCAL [New Mexico Crisis and Access Line], which is a one stop shop for any and all behavioral health resources across the state of New Mexico," said Bryce Pittenger, chief executive officer of the New Mexico Behavioral Health Collaborative, in a press release April 14.
NMCAL is also available to all New Mexicans at 1-855-662-7474. The phone number is active at all times and those who call will be provided with resources and assistance. Harris said NMSU community members can reach support through the university by calling the AHWC at 575-646-1512 to speak to the on-call counselor.
Joshua Gordon, director of the National Institute of Mental Health (NIMH), spoke of concerns for mental health during COVID-19 in a March 16 message on the NIMH website.
"It is important to realize that social distancing does not have to mean social isolation, especially with modern technologies available to many of us," Gordon said. "Connecting with our friends and loved ones, whether by high tech means or through simple phone calls, can help us maintain ties during stressful days ahead and will give us strength to weather this difficult passage."
Leave a Comment
About the Writer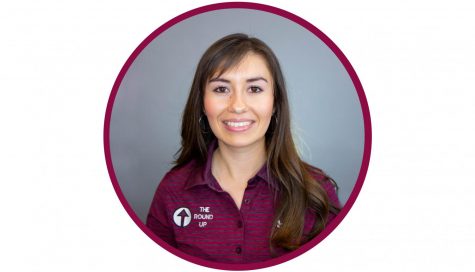 Leah Romero, News Editor
Leah Romero is a native Las Crucen entering her fourth year at NMSU where she is pursuing a bachelor's degree in Journalism and Media Studies along with...