NM State holds off pesky UTEP team, sweep Miners for fourth-straight season
Hang on for a minute...we're trying to find some more stories you might like.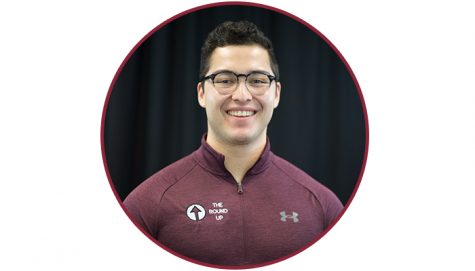 More stories from Derek Gonzales
EL PASO- When two rivals meet, it is said that one could throw the records out the window because both teams are going to give each other their best shots.
That was the case Wednesday night in the Don Haskins Center, as the rebuilding UTEP Miners gave their Interstate-10 neighbors all they could handle – but it was not enough as the New Mexico State Aggies squeaked out a 62-58 win, their ninth-straight in the rivalry.
NM State (5-1) opened a 11-point lead in the second half and it felt like the Aggies were going to pull away like they did in the game a few weeks in Las Cruces (NM State outscored UTEP 84-48 the final 24 minutes in that game) but the Miners refused to go down without a fight.
"That was a well-fought basketball game – I said it before the game that coach Terry is doing a tremendous job – he is getting his team to play really really hard and they are competing and he is establishing his culture, which is very evident," NM State head coach Chris Jans said after improving his record against UTEP and New Mexico to a combined 7-0, being the first coach in Aggie history to do so. "We were expecting a hard-fought, well-played game and I don't know how well-played it was (the two teams combined for 39 turnovers and 42 fouls) but it was certainly hard-fought."
Miner guard Evan Gilyard came into the night fresh off Conference Player of the Week honors and he picked up right where he left off when he scored 22 points at New Mexico, repeatedly used his quickness to get into the lane throughout the game, and it was his dump-off to UTEP big man Kaosi Ezeagu for a two-handed slam that brought the 6,106 in attendance to their feet as the Miners closed the Aggie lead to five mid-way through the second half.
The Miner faithful remained on their feet the remainder of the game, trying to will an undermanned UTEP team to the lead.
The Miners (2-4) had multiple opportunities to either tie or take the lead in the last four minutes of the game, but a turnover, a missed 3-pointer by Gilyard, and a crucial offensive foul on a Gilyard drive to the basket with 43 seconds remaining that led to a Terrell Brown dagger to increase the Aggie lead to four with 14 seconds left proved to be too much for UTEP to overcome.
"I felt like the last four of five possessions defensively, our guys really dug in and really determined to not let it be their man," Jans said. "They dug in, guarded their guy and it kind of became a 1-on-1 situation all over the court. We had a hard time scoring down the stretch, but I was proud of them for stringing together some stops and figuring out a way to win."
Ivan Aurrecoechea led the Aggies offensively with 15 points on the night, providing his back-to-the-basket offensive arsenal against a physically-stout counterpart in Efe Odigie, who outweighed the Spaniard by 45 pounds. The two battled most of the night and each had their moments (Odigie finished with 12 points and four rebounds), but Aurrecoechea's ability to match Odigie's physicality with teammate Eli Chuha out with a back injury (he was injured lifting weights Monday according to Jans) was a major key in NMSU's win.
"He was really good and Odigie gave it to us at our place, but we aren't the only ones – he has been giving it to a lot of folks. … but he had him circled with a little more red ink if you will coming into this game and gameplanned for him a little bit more and I thought Ivan did a good job defensively," Jans said. "Offensively, he was kind of trying to attack him a little bit and we got the ball down low and we scored early."
The Aggies will now prepare to host a Pac-12 team for the first time since 2010 when the Washington State Cougars visit the Pan American Center Saturday night for a 7 p.m. tip-off.

Hang on for a minute...we're trying to find some more stories you might like.
About the Writer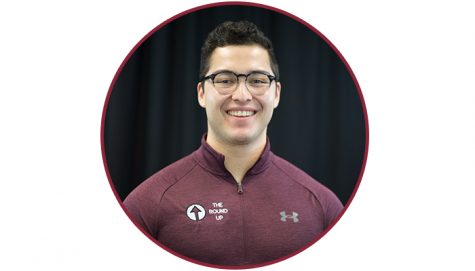 Derek Gonzales, Editor-in-Chief
Derek E. Gonzales enters his third year as an employee of the New Mexico State University Round Up and first as the Editor-in-Chief. The homegrown product...