NMSU students prepare for the semester's final stretch
Hang on for a minute...we're trying to find some more stories you might like.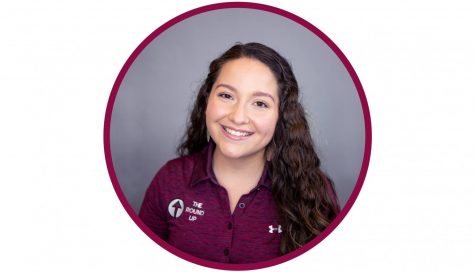 More stories from Ariana Parra
Though winter break is on the horizon, it is not the most wonderful time of the year for college students. The preparation for finals week for the students of New Mexico State University has officially begun. So, here's to the endless cups of coffee, the countless all-nighters, and the stress that will consume all Aggies.
Finals week for NMSU is December 3-7, within this time frame students will take multiple final exams that can sometimes make or break their grade.
Valeria Aceves, a freshman majoring in nursing, said that she is excited to have her first semester of college under her belt.
"This last week has a bitter-sweet feeling. I'm excited because we're nearing the end of this semester but I'm also nervous because of the finals. Overall though I'm excited to finish my first semester of college," Aceves said.
Aceves explained that her go-to study spots would be on campus, as it is easier to get work done with tutors on hand.
"My go-to study spot would be the math tutoring center and SI room, which is for Chemistry, you go there and there are tutors there to help you. Sometimes, I go to Corbett and study in one of the study rooms upstairs," Aceves said.
Many students lose sleep and have bad eating habits while preparing for finals. Aceves said that she often finds herself leaning towards these behaviors in order to maximize study time.
"I think the biggest struggle during finals week would probably be not getting enough sleep and skipping meals because your too busy studying and just feeling tired," Aceves said.
Alondra Escapita, a sophomore studying communication disorders, said that she doesn't feel like she's had much time to prepare for her upcoming finals as this week has been "flying by."
"I don't feel too prepared considering we just came off of break so I'm still a little disoriented," Escapita said. "I try to study at least thirty minutes a day just to get something in my brain, but it probably won't sit."
Anthony Martinez, a senior studying Kinesiology, said that one of the biggest struggles while preparing for finals is being mentally tough enough to manage the pressure that comes with the exams.
"Being able to handle your own stress can really make or break you for finals," Martinez said.
As a senior, Martinez has taken many final exams and has learned different tricks that help him achieve the best results which include self-care and consistent study habits.
"A tip I've learned would be taking small breaks like power naps or going for a run. You also have to make sure you're taking the time to just relax before cramming," Martinez said. "I like to re-write my notes, highlight key points, listen to classical music, and chew gum."
Martinez explained that it's important to take the time to study for finals because college is so expensive.
"Really focus because at the end of the day you're the one paying for your education. Really put in the effort, whatever you put in is what you're going to get out," Martinez said.

Hang on for a minute...we're trying to find some more stories you might like.
About the Writer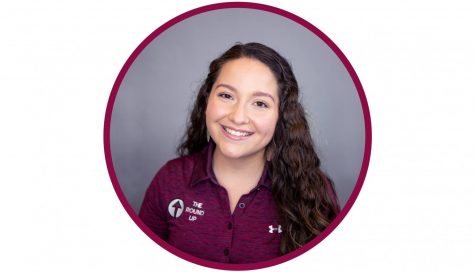 Ariana Parra, Staff Writer
Ariana Parra is a sophomore at NMSU and is returning to The Round Up for a second year. She is currently pursuing a bachelor's degree in Criminal Justice...