Column: Admit it or not, community support for NMSU athletics is a glaring issue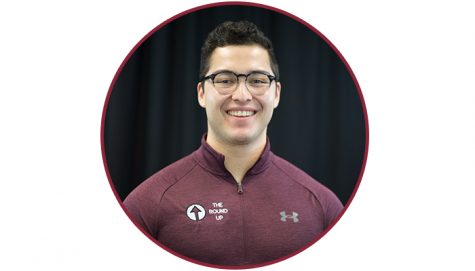 More stories from Derek Gonzales
The intent of this column is not to ruffle any feathers.
I know nothing I write is going to change what has been the trend in Las Cruces for nearly a decade. I am not going to attack the city of Las Cruces, or NMSU students for that matter, for not going to the games (though students have done a good job coming out thus far).
This column is not about that. With the growing assumption that I am anti-NMSU to my core, I am going to spew out and report a couple of facts and the readers can take it for what it is worth.
Since 2011-12, the New Mexico State men's basketball team is 106-11 inside the Pan American Center. With a.905 winning percentage, it ranks among the best in college basketball and is head and toes above any team in the Western Athletic Conference or every rival the program has.
I do understand that five of those years came under Marvin Menzies. I am familiar with his tenure and acknowledge that his teams were not the most fun to watch and he could not beat UNM or any quality mid-major opponent. You knew every year his team would hover around 22-24 wins and 10-12 losses and make a run in Vegas.
The knocks on him were completely valid and it makes sense why people would grow a bit old of knowing what was going to happen before it ever did.
When Menzies left for UNLV, it came as a bit of a relief for Aggie fans. It was time for a fresh start after the program had definitely hit a plateau.
For the sake of keeping this objective, let's just not bring up the 2016-17 season since it hurts some folks' feelings and would somehow shine a light on my perceived infatuation with the UNM Lobos.
What were the things going against Menzies again? Boring teams, not homegrown talent, can't win rivalry games or Power-5 road games?
Well Chris Jans had two players last year that were 1-2 in the conference player of the year discussion. Jemerrio Jones was a player most people will never see the likes of again. At 6-foot-5, he was one of the greatest rebounders in program history and had a personality that could light up a room.
Zach Lofton made a one-year pit stop in Las Cruces and left his mark all over the program. Lofton was a prolific scorer and would end of posting of the sixth-highest single-season single number in Aggie history. Hometown talent Johnny McCants is a Sportscenter Top-10 regular and his high energy and athleticism make him a fun player to watch.
In just a little bit over a year under Jans, the Aggies have beaten No. 6 Miami, Davidson, Illinois, and Washington State.
The program used to struggle beating New Mexico and UTEP. Menzies only had one home win over the Lobos in his tenure and went 3-15 overall against the Lobos. It was always deflating watching Steve Alford's bunch come into the Pan American Center and leave with a win. But the tide has turned. The team is 7-0 against their two rivals and are primed to make that record 8-0 after Tuesday night during a time where beating UNM has never been sweeter for Aggie fans.
NMSU is again in early favorite to win the conference tournament for the ninth time in their 13 seasons in the WAC.
Everything that has been a reason to not go to men's basketball games no longer exists. Mario Moccia created a family-friendly ticket plan and is as accessible as any athletic director in the country. He is trying his best, as is his staff and this team – but they can only do so much. They go out in the community, hold events, talk on radio stations and hang posters at restaurants. What more could be asked of them?
If you already go to the games, good on you. If you could start bringing an extra friend or two, that would be terrific. Students, you get in for free and you're almost guaranteed to leave with a free food coupon after every game so why not just check out a game and hang out?
Nobody is asking for sell outs every night, but can't this community get 6,000 for the important non-rivalry home games? I know Las Cruces can.
If this trend continues, all this winning is going to be hard to maintain. But maybe reality needs to set in for some – after all, you don't know what you have until it is gone.
About the Writer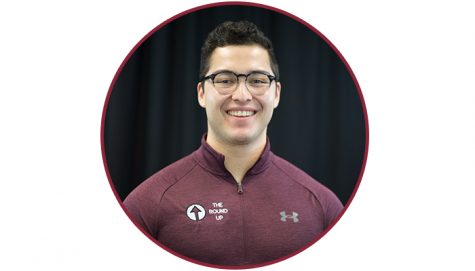 Derek Gonzales, Editor-in-Chief
Derek E. Gonzales enters his third year as an employee of the New Mexico State University Round Up and first as the Editor-in-Chief. The homegrown product...