NMSU rings in new year with Hemp production approval  
Hang on for a minute...we're trying to find some more stories you might like.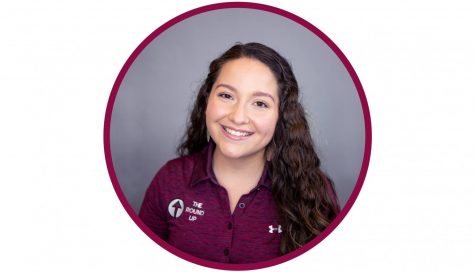 More stories from Ariana Parra
Back in November, the New Mexico State University Board of Regents approved a new rule allowing farmers in New Mexico to produce industrial hemp in 2019.
Although marijuana is federally illegal, industrial hemp is legal throughout the United States. Hemp contains less than 0.3 percent of tetrahydrocannabinol, the main psychoactive chemical in marijuana, also known as THC.
Hemp flowers and seeds are primarily used for health foods, organic body care, as well as other nutraceuticals.
According to a NMSU news release, the industrial hemp "has the potential to generate additional state tax revenue."
Industrial hemp requires much less water than other crops grown in New Mexico and will flourish in the climate and soil conditions the state has to offer.
President John Floros said that the university has the ideal location for this production due to the abundance of majors, according to an NMSU news release.
"NMSU is perfectly positioned to help this industry," NMSU President John Floros said. "We have expert researchers in agronomy, plant pathology, biochemistry, chemistry, engineering and other areas. We can help with every step of this process, from agricultural production to harvesting and from processing to marketing."
Jace White, a junior majoring in Agricultural Biology, said that he is "totally" in favor of hemp production.
"I think it's a great opportunity for NMSU and New Mexico as a whole," White said. "I think it'll be interesting to see some of the research they do on it and how it will help farmers and ranchers in New Mexico and probably across the county."
As for any backlash the University may receive, White said that he believes it will have an overall positive impact as long as people are informed.
"I think there will be some people who will have some bad things to say about it, you know thinking maybe they are trying to grow marijuana or something like that but if they really looked at the facts and looked at what hemp was then they would see what all can be made from it and that it's all mostly positive," White said.
White said that he is very optimistic about the decision and how it will benefit NMSU as well as the state of New Mexico.
"I hope that it's a good decision and hope that the research will be approved to learn a lot about hemp production and hopefully it'll help make our state and university a lot of money," White said.
Because industrial hemp is legal there are many rules and guidelines that need to be followed during this production. NMSU will be working with the help of the New Mexico Department of Agriculture to ensure that proper protocols are followed.
Kristie Garcia, the Public Information Officer of the NMDA, explained that certain protocols are to be followed in this hemp production, including the testing of the crops.
"In order for the hemp crop to be legal, the THC level must not exceed 0.3 percent. If it exceeds that level, the crop must be destroyed," Garcia said.
Jeff Witte, the New Mexico secretary of Agriculture, said that it is "too early" to determine how this will affect Las Cruces as a community.
"Industrial hemp is a crop that comes with substantial production risks, but individuals willing to invest and work with processors may have the opportunity to capitalize on a value-added industry that includes oils and other supplements," Witte said. "It may be a slow process for farmers to adopt growing … Once operations are better known, we may see an emerging industry in health and wellness."
Hang on for a minute...we're trying to find some more stories you might like.
About the Writer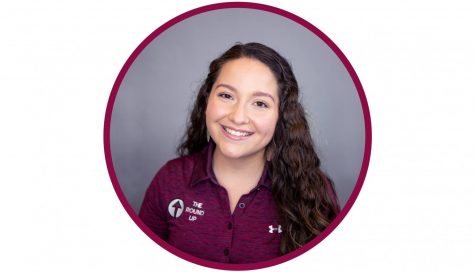 Ariana Parra, Staff Writer
Ariana Parra is a sophomore at NMSU and is returning to The Round Up for a second year. She is currently pursuing a bachelor's degree in Criminal Justice...